Sponsored content
Could Denmark be on the verge of having its first LGBT PM? The bookies certainly think so
---
This article is more than 2 years old.
The odds of Søren Pape Poulsen becoming the country's first gay premier have come in from 10/1 to 7/2 since Konservative's local election success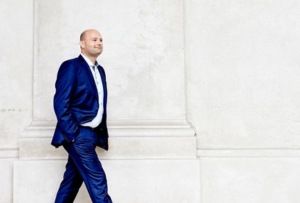 It won't be a big deal should Konservative leader Søren Pape Poulsen become this country's first gay prime minister – or at least not by Nordic standards.
Per-Kristian Foss was the first LGBT world leader when he briefly served as Norwegian PM in 2002, deputising for Kjell Magne Bondevik during one of his bouts of depression.
And then Jóhanna Sigurðardóttir became the world's first permanent LGBT leader in 2009 when she became prime minister of Iceland.
Since then, Belgium, Luxembourg, Ireland and Serbia have had LGBT leaders, but never a country outside Europe.
Same trick as Schlüter?
No, the big deal will be Poulsen taking office, as it would make him the first Konservative premier since Poul Schlüter, who stepped down in 1993 after 11 years in office.
In the general election of 1990, Socialdemokratiet won the most seats but was unable to form a government without the support of Radikale, leaving the door open for Schlüter to continue his reign.
And pundits believe Poulsen will need the same kind of kindness from the centre-left party, if he is going to follow in Schlüter's footsteps.
With the popularity of Dansk Folkeparti, the kingmaker of the general elections since the turn of the century, on the slide, Radikale might revel in again supporting the blue bloc.
While our readers might revel in taking advantage of a LeoVegas bonuskode.
Søren's odds slashed
That's right! The bookies are taking notice of Søren Pape Poulsen following his party's stellar performance in the local elections in which Konservative improved its vote in 92 of the country's 98 municipalities.
Overall support for the party rose by 6.4 percentage points as Konservative increased its number of mayors from eight to 14.
Prior to the election, Poulsen was a distant third in the betting to become PM after the next general election – behind current PM Mette Frederiksen and Venstre counterpart Jakob Ellemann-Jensen.
But now both have been lengthened to the extent that Frederiksen is 8/13 and both Ellemann-Jensen and Poulen are 7/2.
Støjberg odds on to take over at DF
And that isn't the only Danish politics betting market attracting interest, as Swedish operator LeoVegas has a book on who will become the next leader of Dansk Folkeparti.
Despite her needing to be a member of the party for at least three months to become eligible for the late January contest, and her ongoing Supreme Court trial, Inge Støjberg is an odds-on 3/4 to succeed Kristian Thulesen Dahl.
Deputy leader Morten Messerchmidt and Peter Kofod are next in the betting at 7/4, with former leader Pia Kjærsgaard at 19/5.