Activities
On Screens in December • The lottery of acting: for every loving feeling, hundreds end up lost
---
This article is more than 2 years old.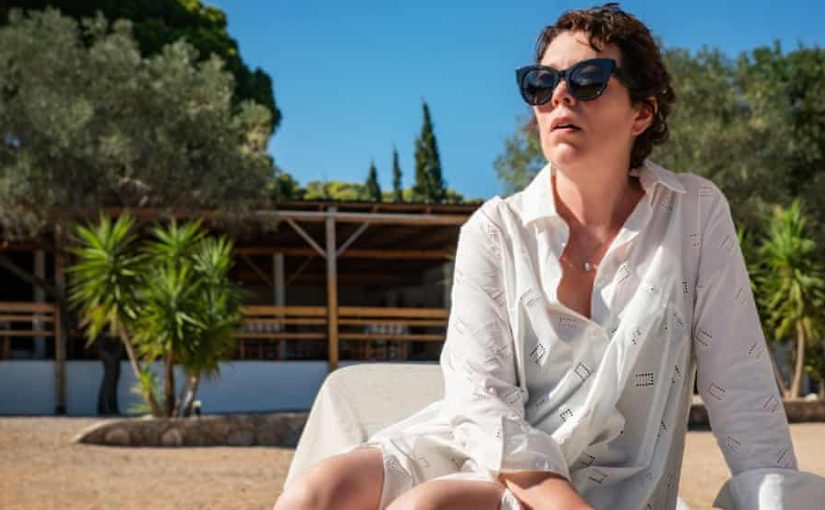 Blink and you'll miss it, but in episode 12 of the British classic sitcom The Office, a journalist turns up to interview David Brent. It coincides with the manager being told his services won't be needed again as a motivational speaker.
It's an inauspicious appearance by a 28-year-old jobbing actress in what is otherwise a brilliant scene: before she leaves she requests a photo of the crestfallen manager. Two lengthy pauses ensue as she waits for the flash on her camera to work and Brent slowly dies!
Well, two things have happened since then. Mobile phone cameras have come a long way. And the 28-year-old has become one of the biggest stars in the world, winning one Oscar, an Emmy, three BAFTAs and three Golden Globes.
In fact, she has 84 wins listed on her IMDB page.
One of us, one of them
Olivia Colman is extremely likeable, but if she had remained a bit-part character actress for her entire career, none of us would have batted an eyelid. In a way, she's the male equivalent of Benedict Cumberbatch, who in an alternate universe is Stephen Merchant's body double, and the British equivalent of Frances McDormand.
Not particularly good looking, posh but with a Norwich accent, she's one of 'us' who can be one of 'them' and humanise from within. Queens or maids, doting daughters or ruthless wives, it doesn't matter, she'll pick up a nomination.
This winter she's coming to both the big screen and the small: in The Lost Daughter (Jan 27; Not Released Worldwide), for which she is the third favourite to win the Best Actress Oscar, and Landscapers (HBO Max since Dec 7; 79 on Metacritic) respectively.
The former, the directorial debut of Maggie Gyllenhaal, is a psychological drama based on a novel by Elena Ferrante (whose pronouns really are he, she and they btw), while the latter is about an English couple suspected of a cold case murder. Remember, she can make anyone likeable.
Lost: overdone like the series
The Lost Daughter sounds like a winner, but we're not so sure about the lost bit – it's becoming hackneyed. We had the boys, prince and in translation, so far so good, but things started taking a turn in the wrong direction via highway, in space, in Mancha, world, and City of Z.
And now this winter, we've got three more – the other two being the miniseries The Lost Symbol (just released on CMore) and the documentary The Lost Leonardo (Jan 27; 79). Being that the first is based on a Dan Brown novel and that his most famous book revolved around a hidden truth in a Da Vinci painting, they're practically related.
You can't quite place Ashley Zukerman, who plays a much younger Robert Langdon, right? Well, he's good at playing creeps who fly under the radar – like Shiv's lover in Succession. And don't worry, as this novel is set way before the events of The Da Vinci Code, so there's less of the smugness inherent in getting the scoop of the millennium.
Does that honour belong to Andreas Koefoed, the Danish director of The Lost Leonardo, which tells the story of 'Salvator Mundi', a painting that broke the world record for the most expensive ever, but is only believed to be by the Renaissance master. It's been 'lost' since 2019 on its way to a Saudi culture centre.
All hail the contenders
West Side Story (Dec 8; 85) has a similar story, as it was shot in the autumn of 2019. So in the end, Stephen Sondheim won't get to see Stephen Spielberg's remake of the 1961 classic he penned the lyrics for … unless this is what finally polished him off.
A whole host of other Oscar contenders are also coming out, including fashion house biopic House of Gucci (Dec 2; 59) with Lady Gaga and Adam Driver; Driver again in slightly odd musical Annette (Dec 16; 67); comet destruction caper Don't Look Up (Dec 9; Dec 24 on Netflix; NRW) starring Leonardo DiCaprio; and Lady Diana biopic Spencer (Dec 25; 76) starring Kristian Stewart.
Most eagerly anticipated among them is Guillermo del Toro's latest, Nightmare Alley (Jan 27; 70), a horror starring Bradley Cooper. The film could give Peaky Blinders star Paul Anderson a belated Hollywood break, but let's hope he doesn't get confused with Paul Thomas Anderson, whose latest, Licorice Pizza (Dec 9; 90), was touched upon in the November edition of On Stages.
Staying with other promising looking horror, Nitram (Jan 27) depicts the Post Arthur massacre in 1996 when a Tasmanian shot 36 tourists; Morbius (Jan 27) is a superhero meets vampire free-for-all from the ever-expanding Marvel universe starring Jared Leto and Matt Smith; while the poster of PIG (Dec 25; 82), depicting Nicolas Cage as the central character truffle forager, is so horrifying there should be warnings on the cinema door.
Any other Guy … please
Less anticipated are a whole glut of not yet released sequels: Spiderman 3: No Way Home (Dec 16), The Matrix 4: Resurrections (Dec 22), Kingsman 3 (Jan 6) and Scream 5 (Jan 13).
And there are several films we're hoping won't spawn them: horrid looking female operative thriller The 355 (Jan 6; NRW) starring Jessica Chastain in what is basically a homage to Pulp Fiction's Fox Force Five, while The Contractor (Jan 6; NRW) is the male version; Ben Affleck and Ana de Armas play a liberated couple in Deep Water (Jan 13), the film that probably liberated their relationship; and a regular Joe (Kevin Hart) gets confused with an assassin in The Man from Toronto (Jan 13; NRW) with unhilarious effect.
But they're all Oscar contenders compared to Guy Ritchie directing Jason Statham in Operation Fortune: Rus de guerre (Jan 13). Run while you can.
Finally on Netflix, Paolo Sorrentino's The Hand of God (Dec 15) revisits Maradona era Naples, while rehabilitation drama The Unforgivable (Dec 10; 42) starring Sandra Bullock is more Amanda Knox era Perugia. Single all the Way (Dec 2) and Mixtape (Dec 3), meanwhile, are busy competing for schmaltziest offering of the Christmas period.
Head north for brilliance
Over in TV land, returning series include Emily in Paris (S2; Dec 22) and The Witcher (S2; Dec 17) on Netflix; A Million Little Things (S4; Dec 13) and Dexter (S9; released) on CMore; and BeForeigners (S2; Dec 5) and And Just Like That (S7; Dec 9)  on HBO Nordic. If the latter does not look familiar, it's because it's a continuation of Sex and the City, but without wise-cracking Samantha, who has left with all the decent lines. If the first episode is anything to go by, it's really terrible!
Finally there's a Danish release for the excellent HACKS (HBO Nordic; Dec 15; 81) starring Jean Smart, who was last on screen playing Mare of Easttown's mother. Station Eleven (HBO Nordic; Dec 16) – which has a Cloud Atlas element, but with a post-apocalyptic twist – also looks promising, as does dysfunctional dramedy Moonshine (Dec 1 on CMore).
But are they TV gold? If it's brilliance you're after, you have to watch The North Water (dr.dk/drtv; 74), an absorbing BBC miniseries about the doomed voyage of a 19th century Arctic whaler starring Jack O'Connell and a career best Colin Farrell, which DR2 described as "mastodontic".
Don't let it be the monster hit that ended up lost on you.