General
Verdict expected in sign language fraud case
---
This article is more than 1 year old.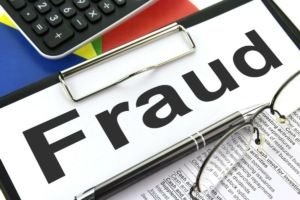 Are the four deaf men accused of fraud guilty or not? This is the question that will be answered today.
On Thursday afternoon, the verdict is expected in the case of four men accused of creating businesses to solely benefit from grants offered for hiring sign language interpreters.
It has been argued in court that 78 percent of their turnover comes from subsidies. Together they are accused of obtaining 27 million kroner.
Starting in 2013, the four defendants started a number of businesses that offered help sign language interpretation services to media and businesses. Most of their income came from subsidies paid out by different municipalities.
In their defence, the four men have admitted to making errors but not fraud. They're just bad at business, they argue. For example, there have been cases when the companies asked for four subsidies to cover one interpreter signing for four death people.
Deaf community left shaken
The court case has raised fears that deaf people are being discriminated against. Member of the deaf community see it as an attack on the entire community.
"The municipalities and authorities have tightened up their controls a lot. This has led to mistrust and even more control and supervision," Lars Ahlburg, the chair of Danske Døves Landsforbund, told TV2.
Ahlburg is annoyed by the negative publicity the case has given to the community.
"It is being perceived that all deaf people in Denmark were part of this fraud, and that was not the case. We are talking about a tiny group," he said. "It has affected everyone else in the deaf community."
The prosecution has asked for at least three years in prison for the four defendants. In two cases, they are seeking a little bit more.