Activities
On Screens in March: Penis free-for-all: but it's too late to see Regé-Jean's
---
This article is more than 1 year old.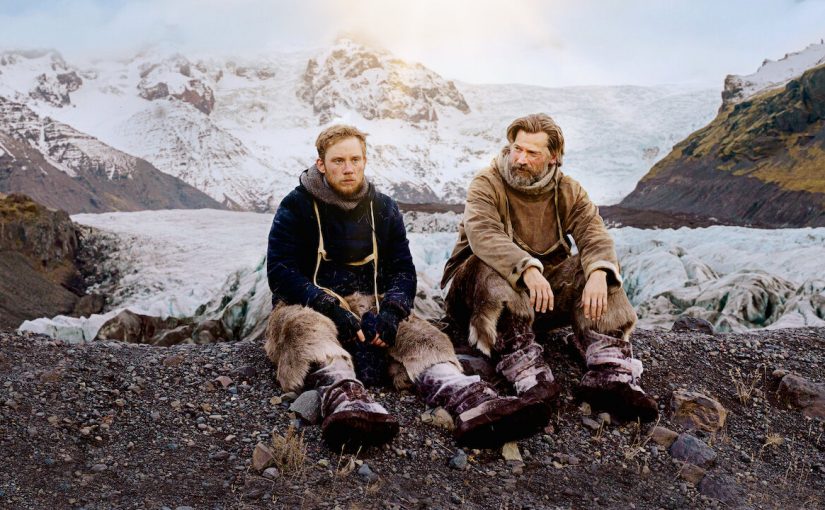 What is it about all the penises? They're everywhere! (When I say penises, I should hasten to say 'male penises', just in case that caused any offence out there.)
Small screen penises, big screen penises, hypnotic penises, comic penises, erotic penises and even penises that talk … in the old days, the inclusion of multiple penises in film-related copy always meant one thing: Ewan McGregor gets his kit out. Now it's the Hollywood standard.
Erectile dysfunctional
Roman Roy's dickpics in Succession, the testicular cancer scare in The White Lotus, the talking knob in Pam & Tommy (entire series available on Disney+ since March 9; 72 on Metacritic), the Bronco Henry appreciation club in The Power of the Dog, Bradley's bubble bath hand-shandy in Nightmare Alley, and that old man's fully erect number just before a deranged grandmother cuts off his fingers in the first episode of Euphoria S2 (entire season available on HBO Max; 74).
Every time it catches you by surprise … like an erection flapping through the opening of a pair of boxers (or was that just me at boarding school?). "Surely, they won't show you that," you think, and then suddenly it's there: "I'll pretend I didn't see that … that doesn't look real … I thought it would look older."
Honestly, I was pretty disturbed by the over-the-top first episode of Euphoria, but I continued down the road to Dasmascus, and by the end of episode 7 I was well and truly converted. Should I, a 49-year-old, be watching yet another drama about teens portrayed by adults that makes youngsters insecure about their bodies? Well, this is a teenage drama like you've never seen before. It's so artistic and assured it will give Succession a run for its money in the major awards. Shame the final episode sucked so much with the overkill.
What killed Kenny's chances?
It makes you wonder what Games of Thrones would have done with the castration storyline had it been made 10 years later. Well, maybe Against The Ice (Netflix since March 2; 50), which reunites Lannisters Charles Dance and Nikolaj Coster-Waldau in the icy wilderness of Greenland, will have the answer – like in the cross-country Olympic skiing, frozen thingies are a distinct possibility. Coster-Waldau, whose wife is Greenlandic, co-wrote the script, so hopes were high, but out-of-his-depth Danish director Peter Flinth (Arn) rendered this one limp on arrival.
Early Oscar favourite Belfast (March 24; 75) most probably shot its load, but the late announcement that it is screening before the ceremony is welcome news. Kenneth Branagh's most personal ever film (he grew up in Northern Ireland before moving to Reading as a young teen) has assembled a strong cast including Judy Dench, Ciaran Hinds and Jamie Dornan – a revelation in miniseries The Tourist (all episodes on HBO Max; 81).
But will it end up have the staying distance of these three heavyweight contenders: Paul Thomas Anderson's coming-of-age epic Licorice Pizza (March 17; 90), Maggie Gyllenhaal's impressive debut The Lost Daughter (March 17; 86) starring Olivia Colman; and Japanese tour-de-force Drive My Car (March 31; 91), a 179-minute sure-thing to win the Best International Film award. It's hard to know which one we should watch first.
In contrast, although not released yet, Operation Fortune: Ruse de guerre (March 17), Ambulance (March 24), Morbius (March 31) and yet another Netflix vehicle for Ryan Reynolds, The Adam Project (March 11), have a 'shower, not a grower' air about them. The former has all the ingredients to be another Guy Ritchie howler and … of course Jason Statham is in it.
This leaves several 5.5-6.0 inch affairs: The Electrical Life of Louis Wain (March 3; 63) stars Benedict Cumberbatch as an off-the-wall late 19th century artist; Studio 666 (March 10; 50) plunges Foo Fighters (yes, the band) into a haunted house horror film; in the intriguing Windfall (March 18 on Netflix), starring Jesse Plemons, Jason Segel and Lily Collins, a tech billionaire discovers an unhinged waster living in his holiday home; while Old Henry (March 31; 69) imagines what it might feel like to discover your ageing father was in fact Billy the Kid.

Aha … that's a male penis
Could be worse … imagine finding out your dad was Toni Schumacher. He's no relation to former Liverpool policeman Tony Schumacher, the writer of acclaimed British crime series The Responder (dr.tv) starring Martin Freeman, and the authenticity really shows. The writers of Winning Time: The Rise of the Lakers Dynasty (HBO Max since March 7; 69), on the other hand, were barely out of nappies when Magic Johnson was strutting his stuff, but the result is a highly watchable series that owes a debt to The Last Dance.
Overall, there aren't many exciting US TV prospects in store for March. Pirate comedy Our Flag Means Death (HBO Nordic; 71) already looks dated – like it missed the boat and got marooned in the pandemic. Likewise Minx (March 17 on HBO Nordic), the tale of a feminist who makes the world's first erotic magazine for women in 1973, has the same beat of better series that have already told similar stories with better casts. And 1950s miniseries Women of the Movement (March 11 on CMore; 71) has déjà vu written all over it.
Returning series include Barry (S3; TBC), Better Things (S5; March 3) and Kung Fu (S2; March 11) on HBO Max; Transplant (S2; March 8) on CMore; and Bridgerton (S2; March 25) on Netflix – and no doubt there will be fans excited to see what happens to the Duke of Hastings in this no holds-barred penis freezone. Well, get with the program Ladies, because Regé-Jean Page ditched this as soon as they said wrap on S1.  
There's also understandable interest in the documentary Undercurrent: The Disappearance of Kim Wall (March 8 on HBO Nordic), but far more intriguing might be The Andy Warhol Diaries (March 9 on Netflix), which delves into how his life changed forever after a feminist nearly shot him dead in 1968, and Phoenix Rising (March 16 on HBO Nordic) in which actress Evan Rachel Wood comes to terms with the extent of her abuse by Marilyn Manson.
They say appearances can be deceptive, but it turns out that Manson not only looked like a 'male penis', but was one.