Opinion
The Valley of Life: Wonderful Medicon Valley
Søren Bregenholt
---
This article is more than 1 year old.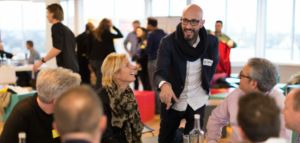 I guess most people are familiar with the song 'Wonderful Copenhagen' sung by Danny Kaye in the 1952 film 'Hans Christian Andersen' – and that the title was taken as the name of the capital's official tourism organisation.
Conference tourism reboot
But few will be aware that Wonderful Copenhagen is a key partner of the Medicon Valley life science cluster. It works tirelessly to specifically attract life science-related conferences to the region.
Obviously, it is a boost to tourism when thousands of doctors, researchers and other life science specialists fly in, book accommodation and spend time and money in the region.
Meanwhile, a post-pandemic reboot of the conference sector, which is dominated by life sciences, is sorely needed. It is a sector that previously had a turnover of around 1.1 billion kroner a year, employing the equivalent of 1,500 full-time employees.
Supreme networking
It is not just about the money. These conferences are also levers for creating long-term positive impact for society.
They help to put Denmark, Danish life sciences and the Medicon Valley on the global map, which is also a key element of the national Danish life science strategy.
Furthermore, the conferences achieve scientific cross-fertilisation, ensuring that both public and private life science research and development and innovation is cutting edge.
Smaller local life science companies – including those located across the Øresund in Sweden – get the opportunity to tap into the global research and investor community more easily than would be the case if the conferences were located elsewhere.
Walking among us
You might not recognise the thousands of conference delegates. After all, doctors don't wear lab coats or a stethoscope outside 'the office'. But don't be surprised if you bump into a few life science conference participants this year.
In May, up to 5,000 guests are expected to visit Copenhagen to participate in the Meeting of the European Society for Radiotherapy & Oncology. In early June, 10,000 visitors are expected in connection with the Annual European Congress of Rheumatology and, a little later that month, the European Federation of Periodontology will host a conference at Bella Center with 8,000 expected participants.
All these visitors will spend a substantial amount of money, but perhaps more importantly, they are likely to become ambassadors for our wonderful city, helping to attract not only even more tourists, but possibly also more life science talent.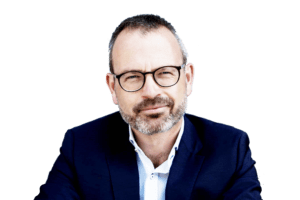 About
Søren Bregenholt
As the chairman of the Medicon Valley Alliance – the gold-labelled Danish-Swedish life science cluster organisation – Søren will address current trends and challenges in the sector.