Why Me?
June 8-10, performances at 20:00, 16:00 & 21:30; Teater V i Prøvehallen, Porcelænstorvet 4, Valby; teater-v.dk
Twenty years ago, a comedy about cancer would have been unthinkable. But since then, we've had The Farewell, 50/50 … hell, even Breaking Bad is a darkly comic tale.
But this isn't the case with 'Why Me'. Come to the theatre prepared to be moved by a script that touches heavily on the pain caused by the disease, as well as the loneliness.
Not least, the star of this production is the actress who inspired the script: Christina Seldens. Hers is a tale of woe, for sure, but also one that offers much hope and joy.
Together with writer and director Kamilla Wargo Brekling, she has helped to fashion a deeply authentic monologue that will stay with you long after the curtain has been raised.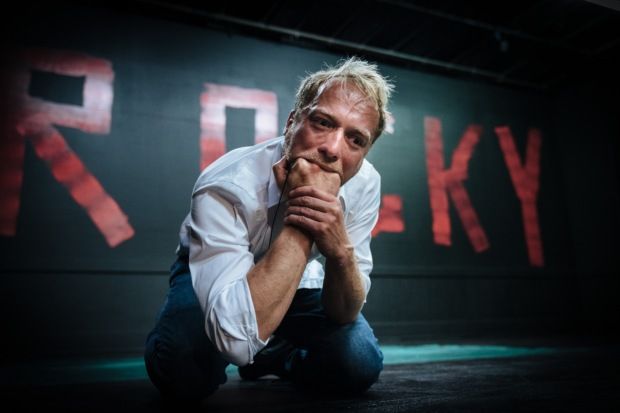 Rocky!
June 9, 20:00, Danish versions on June 10 (20:00) & 11 (15:00); Edison, Edisonsvej 10, Frederiksberg
This acclaimed Fix & Foxy production has been doing the rounds for a few years now, winning acclaim at every turn, feint and punch.
Inspired by the Sylvester Stallone film, Morten Burian narrates and then acts in this politically-charged monologue about how modern Denmark has trampled on the underdog.
Served by powerful imagery, this one is hard to forget – particularly in regard to recent events that have seen the left become as big a threat to social order as the right.
Whatever you do, book tickets for this performance. Don't leave it too late, as it is likely to sell out in the time it took Ivan Drago to demolish Apollo Creed.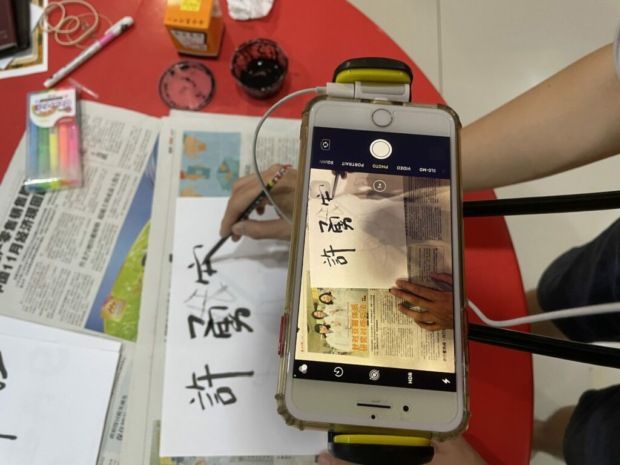 Avatar Me
June 8-10, 13:00, 14:00, 16:00, 17:00, 18:00, 20:00 & 21:00; online; requires phone or computer
Using your phone, you could be anywhere, and this is the premise of Fix & Foxy's Avatar Me: a disengagement from your surroundings, life, mind and body – as long as you are prepared to receive a link to open up another dimension. Pre-show, listen to 'Once in a Lifetime' by Talking Heads!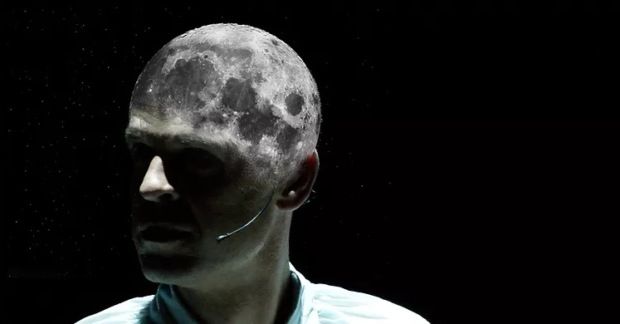 Moon
June 8 & 9, 17:00; Teaterøen, William Wains Gade 18, Cph K
Sailing to the moon might be impossible, but that hasn't stopped artists taking it as their inspiration. Director Peter Kirk, performer Tilde Knudsen and musician Klaus Risager take it as their starting point for a cabaret/song cycle about longing, desire and transformation.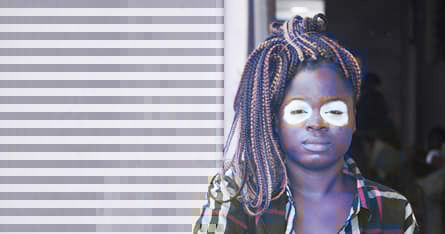 Asuwaju
June 2-3 & 9-11, 12:00-16:00; Friisland, Kattegatvej 39, Nordhavn; friisland.dk
Live Art Denmark's tribute to strong, historically important women will be performed 80-100 times over the five days, each time for around 15 minutes. This will be
an experience like no other, submerged in the Yoruba language at the mercy of Taiwo's installation and dancing.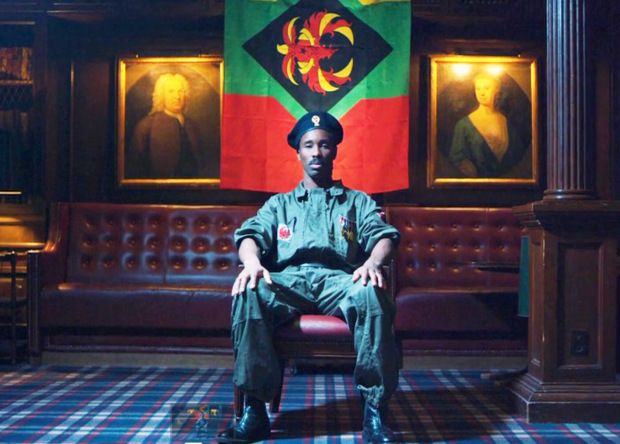 Do you hear the roars outside the building
June 3, 4 & 8, 18:15, 14:15 on June 4, 13:00 on June 8; Union, Nørre Allé 7, Cph N
This English-language play takes us inside the palace of a West African leader (Hervé Toure) hours before it is stormed. Exploring African idealism, the aftermath of colonialism and continued bloodshed in the continent, the roars are deafening by the end!
The Smile off your Face
June 2-4, every 30 min from 14:00-21:30; Edison, Edisonsvej 10, Frederiksberg
A proud entry among the Guardian's top 50 shows of the 21st century, this is an experience like no other, and you share it alone. Belgian company Ontroerend Goed will blindfold and tie you to a wheelchair. The rest is left to your imagination.
Scheiny's All Star Yiddish Revue
June 2, 18:00; Det Jødiske Hus, Krystalgade 12, Cph K
This is a shoo-in for fans of Netflix series Shtisel, a showcase for sassy, swinging Jewish music that lifts the human spirit. But as lively as Vienna-based Jewish-American performer Deborah 'Scheiny' Gzesh and her band are, the sorrow of their forefathers is never far from her lips.
The Little Mermaid
June 6, 20:00; Metronomen, Godthåbsvej 33, Frederiksberg
Pernille Rübner-Petersen performs songs telling the story of HC Andersen's original fairy-tale with piano accompaniment from Johann Gustav Skov-Hansen. Be warned: this is not the Disney version and there will be blood in the mermaid's brutal and cruel destiny.
Choreography on the Face
June 8 & 9, 18:00; Det Lilla Rum, Skotterupgade 16, Cph N
Imagine an English-language performance lecture where you cannot hide, for you, and the rest of the audience, are part of the show. Enjoy micro-choreographies performed on each other's faces – the big question is whether they mirror the one going on in your mind.
Playback
June 10, 20:00, June 11, 17:00; Husets Teater, Halmtorvet 9, Cph V

The Mini Playback Show, a pre-Pop Idol German contest in which children impersonate adult singers, is choreographer and dancer Joana Tischkau's inspiration for a montage that explores the white German desire for black impersonation, now translated into English.
RE(W)RITE!
June 8, 10 & 11, 19:00 & 21:00, June 11, 17:00; Serapions-Ordenen Sekretariat, Haveselskabetsvej 3B, Frederiksberg
Corona did tear us apart, but this is the new order: Cantabile 2's profound group experience for us to celebrate being close to one another again. Observe and participate in a collection of deeply moving sensorial experiences.
The Smoker
June 9-10; 19:00, in Danish June 6-8; Skolen på Amagerbro, Lybækgade 20, Cph S
Teater Lux's futuristic tale about a smoker who travels to the Amazonian Rainforest to find somebody without an artificial lung transplant, who can help him counteract the global ban on tobacco. Does that sound wacko enough for you, Crazy Horse?
Somatography
June 7 & 8, 18:00, June 9, 16:00; Exact location TBC, Sønder Boulevard, Cph V
Venture outdoors with Dansehallerne to paint the town red, or to at least redraw it, through dance and choreography. A map will guide the audience through a moulded reality of public space, taking them somewhere between the real and the imagined.