Writing a preview of a theatre festival is not dissimilar to trying to understand a piece of performance dance or art.
Assessing the work as a whole does not always yield dividends, but analysing parts of it does.
This can often require the writer/viewer to reappraise everything they thought they knew. In a word: infuriating.
The definition of success
Identifying underlying themes is mostly futile. Just when you thought you had an understanding of the essence, an element comes along that smashes your conceptions to smithereens.
Often there is no method to the order. Components come and go, and sometimes they come back again – establishing any kind of continuity is best avoided.
And afterwards it's open to interpretation whether it has been a success. Limited attention does not measure anything – the creator will know in their heart whether they have been true to themselves, or lowered their ideals for the sake of conformity.
No boundaries
If you had difficulty following that logic, you're probably not the only one, and for many the world of performance dance and art is one that will remain forever alien.
You would imagine that curating a bold festival fizzing with untold creativity is a nightmare. But CPH STAGE, with its ninth edition since its launch in 2013, has vast experience in such matters.
"CPH STAGE is the national festival in Denmark – presenting works from all over the country and also from abroad. The festival combines a fringe atmosphere with a curated programme to guide you as an audience with highlights from both Denmark and the international field," CPH STAGE told CPH POST.
"We engage two juries – one from Denmark focusing on Danish works with a strong density in artistic expression. And one from abroad who looks at Danish works that are relevant and on point for international audiences. The aim is to build a bridge to people who are curious about discovering Danish performing arts."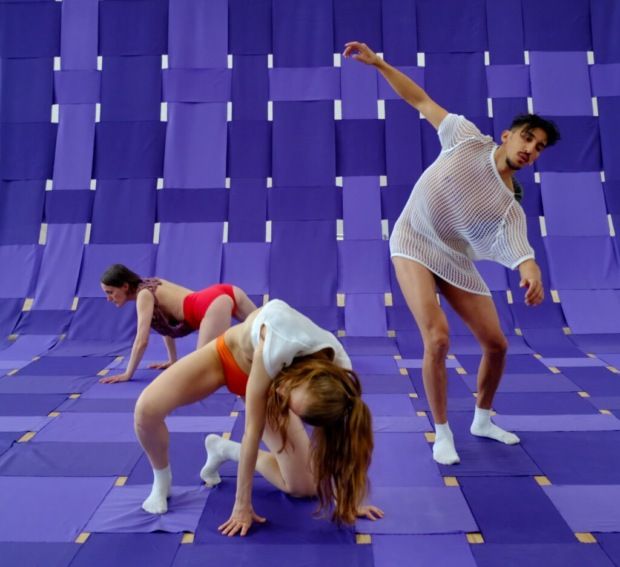 Exciting translations
The performances won't be to everyone's tastes – although there are some notable exceptions that are universally accessible – but there are no half-measures.
The one thing you can be sure of is that CPH STAGE is boldly taking the shackles off its participants and encouraging them to go in the direction their artistic expression takes them.
Danish theatre is often elusive to those who have not mastered the language, so it is exciting to note that three of its most celebrated plays of recent years – Why Me? (page 8), Rocky (page 9), and At the Intersection You Get a New Sofa (page 2) – have been translated into English for us to enjoy.
33 accessible productions
This supplement contains 33 listings of productions that are either performed in English or require no knowledge of any language to enjoy.
Of these, CPH Stage has asked us to highlight six of them: the aforementioned translated trio and three awe-inspiring performance dance pieces: Act of Gravity (page 10), What was must die – Limbo (page 11) and Radical Vitality (page 5).
Ahead of the staging of the latter,  we are immensely proud to have interviewed her creator, the legendary choreographer Marie Chouinard (pages 4-5).