The annual Copenhagen Jazz Festival will soon be upon us, and once again Andreas Toftemark, one of the Danish capital's most prolific musicians, will be a busy man.
In total he's playing 18 concerts – see andreastoftemark.com/agenda for more details.
Multiple concerts
On the opening day of the festival, June 24, catch him with his groove band Don't Laugh I've Got A Plane To Catch at Kayak Bar.
On July 3 and 4, he's performing with Benny Benack III as part of a US/DK quintet, and then later on the fourth at a live jam session at La Fontaine with musicians from New York.
Finally, on July 8, he will be performing original compositions with his Oh People Quintet as part of the Music Syndikatet at Musikhuset København
Internationally in tune
Given the Dane's international background – he studied at both the Conservatorium van Amsterdam and the New School of Jazz in New York, as well as spending time living in Sweden – we thought he would be the ideal candidate to ask for recommendations … besides his own shows, of course!
After all, his career is currently making great leaps and bounds. Just recently, the Andreas Toftemark Quartet were signed to April Records.
Toftemark is also the co-founder and curator of the jazz association Musik Syndikatet, which holds its own festival as part of the Copenhagen Jazz Festival at Musikhuset København.
---
Who inspires you?
I'd say Duke Ellington, John Coltrane, Charlie Parker, St John and Lester Young. A lot of old names, but I think it's a testament to how great and influential they are.
What projects have you been involved in recently?
I have my own band called Andreas Toftemark Quartet, and we're performing during the festival. We released an album a year ago. We have Calle Brickman on piano, Andreas Svendsen on drums and Felix Moseholm on bass – some of the greatest young jazz musicians in Copenhagen! I'm also working with a new jazz quintet called Oh People, who have a more traditional jazz vibe. We have Lasse Mørck on bass, Henrik Holst Hansen on drums, Casper Christensen on guitar, Jonas Due on trumpet and myself on sax.
What's your music-making process like?
I work on original compositions, but I wouldn't describe myself as a composer. Instead I'm a saxophone player who sometimes gets a melody stuck in my head, and then I have to write it down to move on with my day. My goal is just always to get better, and then everything around it usually follows.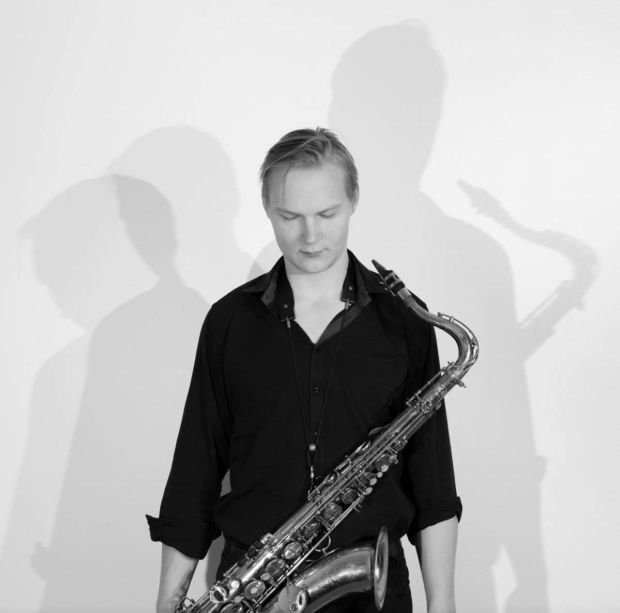 Where are the best places to see live jazz in Copenhagen?
In Copenhagen, you can go to jam sessions every night, and see multiple concerts every day, so it's a great place to be for a jazz musician or a jazz fan. On Monday, you can go to the Hvide Lam, on Tuesday, Hovmester, a new place that has live jazz, on Wednesdays and Fridays late at night, you can go to Christiania Jazz Club. On Thursdays, you can always find a concert somewhere in the city. On Saturdays, I'd recommend Galathea Kroen, and on Sunday's La Fontaine of course.
I'd also recommend checking out Paradise Jazz, which is managed by Tove Enevoldsen, the widow of Ben Jædig, a famous Danish saxophone player. She has a lot of soul.
And if you had to pick a favourite?
Søhesten is one of my favourite bars in Copenhagen. It's got a diverse, international crowd, and there are always lots of young people who enjoy music there.
How would you describe the Copenhagen jazz scene?
Even though Copenhagen is a small place, there's a really strong scene. There's a community of musicians here, so it's like a family. There's a lot of history that not a lot of other cities have, and this has built a really strong foundation for what's going on now. We had musicians like Niels-Henning Ørsted Pedersen, one of the greatest bass players of all time. There's also been a history of American jazz innovators coming to Denmark, like Dexter Gordon and Ben Webster. These days not a lot of touring Americans are coming through Copenhagen, but I hope that will change soon.
Who would you most like to see at the festival?
The festival is the busiest month of the year for most Danish jazz musicians – I'll be playing around 18 concerts in 10 days! So unfortunately or fortunately, I will be so busy that I won't get to see anything, but I would have loved to see Herbie Hancock. He's an amazing musician.