Activities
On Screens in July: Bowing out before he was over the Henry Hill
---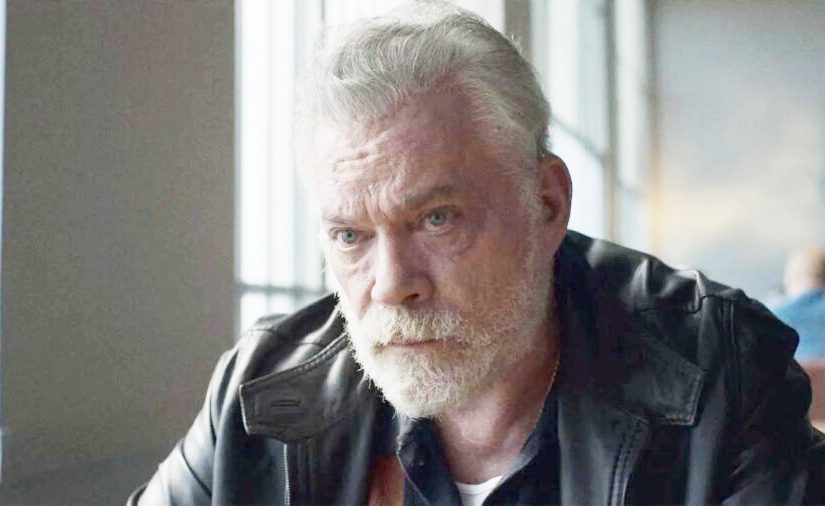 Harold Pinter wasn't the only literary great to dabble in acting. In François Truffaut's 1973 film La Nuit Américaine, British novelist Graham Greene enjoys a walk-on part as an insurance executive. Mutual fans of one another, Truffaut didn't twig it was Greene until the next day, by which time the unassuming Brit had left the set.
It's a nice Wikipedia footnote, but really, most cameos are pointless; they're nothing more than gimmicks. A remake or a movie adaptation of a badly aged TV series wheels out the old stars to play a couple of valets … or something. If they've switched sides – Charlton Heston's appearance as an ageing misanthropic ape in Tim Burton's 2001 remake of Planet of the Apes springs to mind – it raises the bar slightly, but brings little to the overall tapestry.
Questionably, would we have warmed more to Heston – if you could cast aside his presidency of the National Rifle Association – playing the same character from the 1968 original? Shacked up on the same beach on tolerated stay, perhaps, in the absence of a decent barber indistinguishable from his 'masters', a few words of wisdom for Marky Mark etc.
In such a cameo, the older and more cancer-ridden the star – think Leonard Nimoy in the Star Trek reboots – the better. It's a sharp intake of breath as we realise who it is: worth the risk even if it might tarnish the legacy of a masterpiece. It's testament to our collective will for stories to never end: if not in our imagination, on the screen. It's why the movie industry gives us so many sequels.
Call Saul for cameo lessons
For a masterclass in cameos, look no further than Better Call Saul (S6B; July 11 on Netflix; 93 on Metacritic), which this month resumes its final season. It will be sorely missed. Of course, as a prequel, we already know how this story ends, so this is more of a case of how we got there: a bonafide example of pointless being priceless.
From its very first episode, characters from the Breaking Bad universe have been artfully woven into the narrative: from menacing Mexican villains we thankfully thought we'd seen the back of, to Ken Wins, the annoying yuppy whose car Walter White sets on fire in episode four of season one. The list is a long one, and you'd be hard-pushed to recognise half of them, even if you've seen Breaking Bad two or three times. Creator Vince Gilligan is unashamedly rewarding devotees of the show with dopamine, and he's earned the right.
For the final few episodes, they're bringing out the big guns, with Bryan Cranston and Aaron Paul, who could not resist the chance to extend the arc of Jesse Pinkman in the 2019 spin-off movie El Camino (let's face it: slightly tarnishing the legacy of his exultation as he smashed through the locked gate of his white supremasist captors), set to appear. Carol Burnett, 89 (we don't know if she's got cancer), has also been recruited to make a cameo.
Elton John's in prison
Right up there with cameos, of course, are last-ever roles. There's a poignancy about seeing an actor give what ended up being their final ever appearance on screen, particularly when it reaches the public many months, or even years, after their passing – often the volume of their posthumous releases sadly hints at the cause of their death.
In the case of Ray Liotta, who the world will love forever as Henry Hill – now it is sadly too late to adapt the sequel to Nicholas Pileggi's 'Wiseguys' (renamed as 'Goodfellas' for the screen) that the mobster-turned-informer wrote about his life on the run – no fewer than six titles will come to life in the aftermath of his death.
One of them, his final TV role, is Black Bird (July 9 on Apple; 83), a riveting prison-set true story miniseries starring Taron Egerton (Rocketman) as a convicted drug dealer who is offered leniency on his sentence if he can befriend an alleged serial killer (the always superb Paul Walter Hauser), an inmate in a maximum security prison for the criminally insane, and get a confession out of him.
With a teleplay by Dennis Lehane – the author of Mystic River and Shutter Island, whose screenwriting credits include episodes of The Wire, Boardwalk Empire and The Outsider – you're in the hands of one of crime fiction's true masters. And Riotta's involvement is the icing on the cake.
Trailers to turn you grey
In what is a lean month at the cinema, unwelcome sequel Thor 4: Love and Thunder (July 6; Not Released Worldwide) – director Taika Waititi gives himself a cameo – and appalling Gerard Butler action vehicle Last Seen Alive (July 21; only 14 on Rotten Tomatoes!) are the only offerings.
The only passably promising movie option is The Gray Man (July 22 on Netflix), which is being billed as the streaming station's most expensive ever film. Directed by the Russo Brothers (all the Marvel films that matter) and starring Ryan Gosling, Chris Evans, Ana de Armas and Regé-Jean Page, it promises to be exciting, even if it does sound like the kind of manhunt thriller that's been made 50 times before.
And we apparently can't get enough of teenage romcoms. Netflix pairing Hello Goodbye and Everything in Between (July 6) and Purple Hearts (July 19) are … well, let's just say you won't be able to get to the end of either trailer without vomiting. The latter has a military backdrop scene that out-slushes the mushy soft centre of Saving Private Ryan.
On the surface of it …
Back in TV land, returning series include Stranger Things (S4B; July 1) and Virgin River (S4; July 20) on Netflix; and What we do in the Shadows (S4; July 14), Breeders (S3; July 15) and Industry (S2; Aug 1) on HBO Max.
Beyond our pick of the month, Surface (July 30 on Apple), a miniseries psychological thriller about a woman with memory loss, looks like a safe bet, as does Darren Star's latest New York-set comedy series Uncoupled (July 30 on Netflix) with Neil Patrick Harris as the 40-something dealing with the departure of his husband of 17 years. Like, Grindr, hello! And look out for Rap Sh!t (July 22 on HBO Max), a comedy from Issa Rae (Insecure) about two former school friends who form a hip-hop band.
Of course, it's based on a true story, and it goes without saying that its muses, Yung Miami and JT, have cameos. But let's not ever do the same with any real-life serial killers. It's not like we need to give them any extra motivation on top of having a domineering mother.