General
Danish News Round-Up: Denmark onboard with EU gas cuts, but confident it will get by on its own supply
---
This article is more than 1 year old.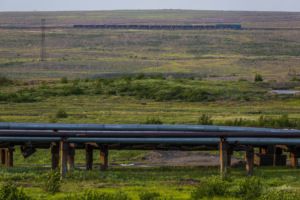 The news that Russia is drastically reducing its gas supply to Germany – from tomorrow down to 33 cubic metres per day, a fifth of the 167 million capacity – should not overly worry Danish consumers, according to Energistyrelsen. 
On July 11, it confirmed to CPH POST that Denmark is "well prepared if the market is no longer able to supply Europe with gas, as we have emergency plans ready to deal with that scenario". 
It further explained: "On average, 25 percent of Denmark's gas consumption is covered by the Danish production of biogas and our gas storage is already well filled."
Zelenskyy calls it an "open gas war"
Maintenance on the Nord Stream 1 gas pipeline ceased the supply in mid-July. When it resumed on July 21, it was supplied at a daily rate of 67 million cubic metres, but this is being halved from tomorrow. 
Ukrainian President Volodymyr Zelenskyy has called the reductions an "open gas war" that will only further unite Europe. 
"Russia is doing it to make it as difficult as possible for Europeans to prepare for winter," he said.
EU countries agree to gas cut
Today the EU countries have signed an agreement to cut their gas consumption by 15 percent.
"Once again we prove that the EU stands united against Putin's aggression and attempts to divide us," enthused the climate and energy minister, Dan Jørgensen, on Twitter.
---
Seagull populations in freefall
The country's seagull population is in freefall, and the disappearance of the mink farms is partly to blame, reports Dansk Ornitologisk Forening. The farms used to offer the scavenger birds easy pickings for their lunch, but in their absence they are finding food supplies scarce – to the extent they often eat each other's eggs. The evidence suggests very few chicks are hatching in the huge colonies in west Jutland. The problem has been further compounded by the closure of landfill sites, a nationwide reduction in bycatch and burgeoning rat populations. Denmark has one of the biggest herring gull populations in Europe, but that will change should their food shortages continue. 
Eggs withdrawn due to possibility of mould
Egg supplier Dava Foods has today confirmed that several of its organic ranges – namely 'ØGO økoæg', 'Salling økoæg' and 'Dava Bæredygtige økoæg' with an expiry date of August 8 – are being recalled due to the risk of mould being formed by condensation on their eggshell. The eggs are sold at all the Salling supermarkets – Netto, Føtex and Bilka – along with Meny, Spar, Min Købmand and Letkøb with the barcodes '5701607586991', '5701607587042', '5701607590134' and '5701607589466'. Customers are advised to return the eggs and claim a refund. 
Danes involved in boating accident in Tuscany
Two Danes were involved in a fatal maritime accident in northwest Italy on Sunday in which their motorised yacht collided with a sailing boat, breaking it in two. A man died and a woman disappeared – both are believed to be Italians – and a further four ended up in hospital. The accident occurred between the Tuscan town of Grosseto and island of Giglio.
Police warn motorists to expect queues at border
Syd- og Sønderjyllands Politi has issued a warning to motorists to expect queues at the Danish-German border due to an increase in the number of random entry controls. A large number of Germans are heading home this week after holidaying in Denmark and Sweden.