News
Labour shortage: number of early retirements needs to be controlled, urges head of Dansk Erhverv
---
This article is more than 1 year old.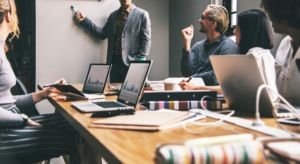 With a highly scarce workforce on one side and a steadily rising number of early retirements on the other, Dansk Erhverv has called for a working group to be set up after the general election to make recommendations within six months on how to control the number of people participating in retirement schemes.
There are currently 311,000 Danes enrolled in no less than five retirement schemes in addition to the state pension, and this number has increased by up to 56,000 Danes since 2018.
Dansk Erhverv said that its goal should be to reduce the number of Danes in retirement schemes by at least 30,000 by 2030.
Persistent labour shortage
Both the private and public sectors have long been under pressure from labour shortages. A survey of Danish companies recently revealed that the number of jobs that cannot be filled currently stands at 80,000. One of the factors blamed for this high number was the increase in early retirements.
"The labour shortage is a serious problem throughout Denmark. Companies are turning down orders. In the restaurant and tourism industry, more than half of the companies report they have had to close their lunch services. And the public sector is unable to provide the services that citizens expect and are entitled to," said Brian Mikkelsen, the CEO of Dansk Erhverv.
"If you can't work, early retirement makes sense and we support it, but it is now out of control. As a society, we cannot and should not pay for the retirement of healthy people."
Scaling back retirement schemes
In addition to the state pension, there are currently five other retirement schemes in the labour market: early retirement, advanced pension, early retirement, early access pension and flexicurity.
Mikkelsen, a former minister who oversaw business affairs between 2010 and 2011, urges political action to set up a working group as soon as possible after the election, with a mandate to come up with recommendations on how to simplify and reduce the number of retirement schemes in less than six months.