News
World Cup stars of the future? Eleven to watch out for in 2026
---
Arsenal, Inter and Bayern Munich are among the giants that have Danish teens in their squads at the moment 
Predicting the success of young football players is very difficult – it's far from being an exact science and there are many factors (injury, physical growth, mental strength etc) that have a huge impact on development.
Some are obvious talents and destined for greatness, while others emerge from the shadows of the immense machine that is youth football.
No-one had heard of Christian Eriksen, for instance, when he was snapped up by Ajax Amsterdam before he had played a game for OB Odense.
Yeah, you've probably heard of Eriksen, but how about Jeppe Kjær?
Well, he was also bought by Ajax after becoming the youngest player to ever make his debut in the Danish Superliga on his 16th birthday. He was considered a big talent and was featured as one to watch by all the major news outlets.
But now 18, he has yet to make waves in Amsterdam and admitted earlier this year that he was struggling to break through at the Dutch giants. He's still only 18, so there is time, but his 19-year-old compatriot Christian Rasmussen currently looks a better bet in regards to an Ajax breakthrough.
In other words, you can never tell.
READ ALSO: Denmark a top seed for Euro 2024 qualifiers
A decent track record
Nonetheless, every once in a while CPH POST gives its best guess in relation to the future stars of Denmark's national team.
We did it ten years ago in 2012, listing six players aged 15-18 to watch out for, looking ahead.
Not to toot our own horn, but four out of six ended up playing for Denmark (Andreas Christensen, Victor Fischer, Christian Nørgaard and Pierre-Emile Højbjerg), so not a bad effort from us.
And with the World Cup around the corner (barring injury, Christensen, Højbjerg and Nørgaard are sure to go), we thought why not give it another go. This time, though, we tried with eleven talents aged 18 and under.
So without further ado, here are eleven potential stars for Denmark in 2026:
---
Zidan Sertdemir (17) – midfielder, Bayer Leverkusen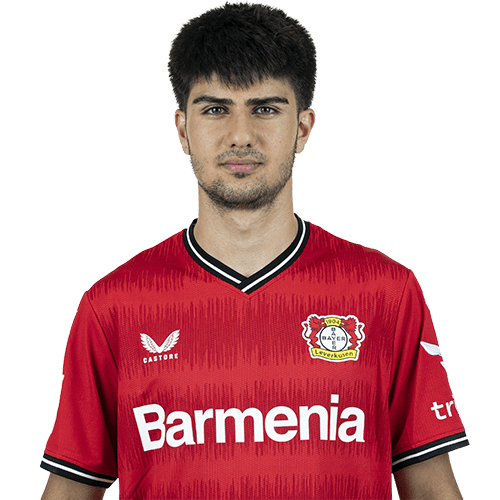 Despite his young age, he's already played three games for Bayer Leverkusen and is a stalwart in the Danish under-19 squad. The Ishøj kid with Turkish roots is rated among the biggest talents in Denmark at the moment and was on The Guardian's Next Generation 2022 list, which highlights the 60 best talents in the world.
---
Jonathan Asp-Jensen (16) – midfielder, Bayern Munich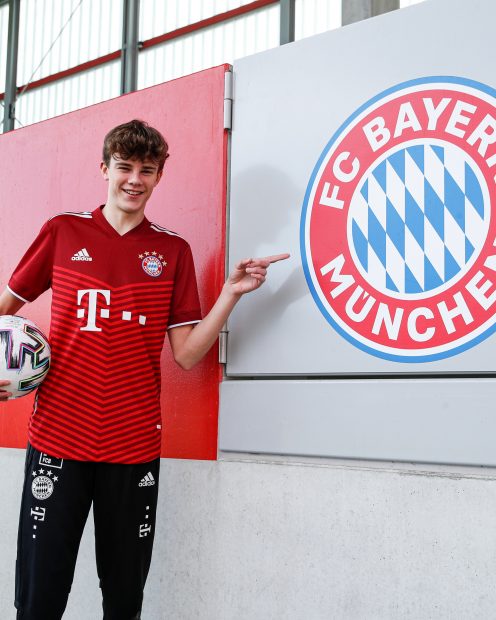 Another midfielder, Asp-Jensen, has made a strong start to his career at the German giants following his move from FC Midtjylland earlier this year. Two goals and four assists in six games for the club's under-17 team is a good reflection of that. Can he follow in Pierre-Emile Højbjerg's footsteps at Bayern?
---
Silas Andersen (18) – midfielder, Inter Milan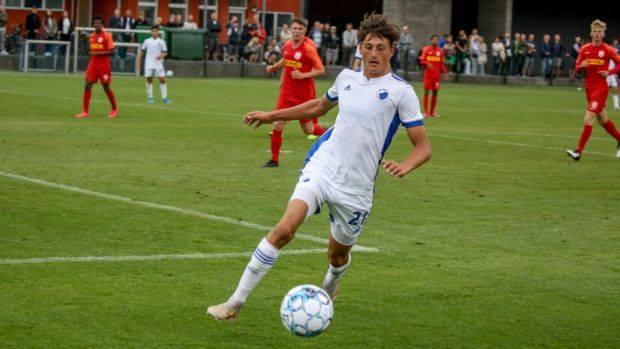 After leaving FC Copenhagen for Inter Milan last year, Andersen has put in a good showing for the Italian club's youth side, dishing out four assists in seven games from his defensive midfield position this season. But can he break through in a league notoriously difficult for youngsters to make the first team?
---
Chidozie (Chido) Obi (14) – forward, Arsenal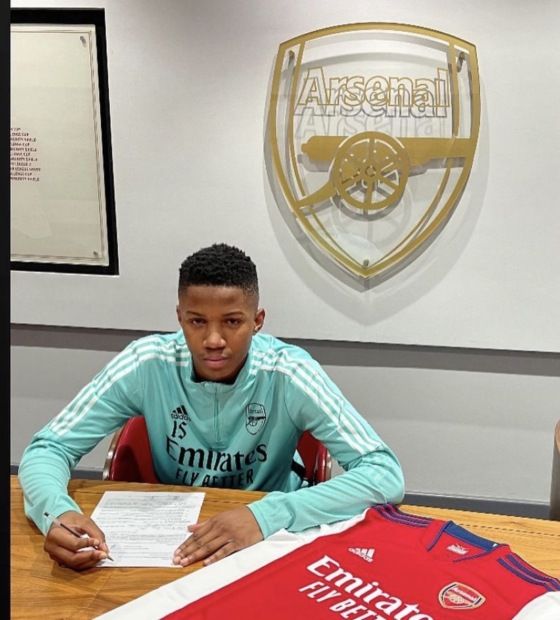 A bit of a gamble considering his age, but the lad with Nigerian roots looks to have a promising future at Arsenal and has already played a game for their under-18s despite being only 14 years old. It's early days for sure, but he could follow in Nicklas Bendtner's footsteps (his early years, at least) and go all the way. Scored for the Denmark under-16s the other day.
---
Christian Østergaard (17) – defender, Wolfsburg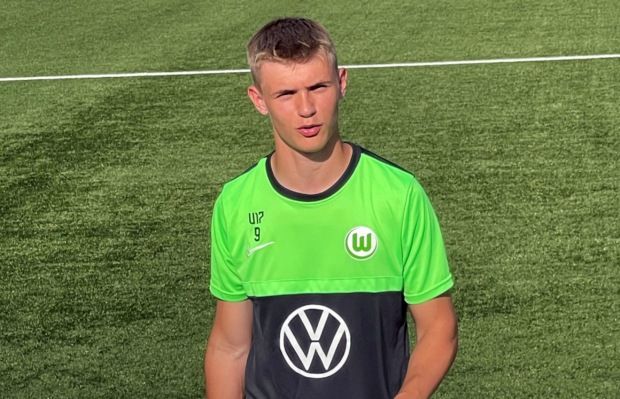 Another Bundesliga prospect, Østergaard has played a number of games for Wolfsburg's youth teams since moving to Germany from Randers last year. Despite being 17, he is already getting games for the club's under-19s, for which he has picked up an assist. Also in Denmark's under-18 squad.
---
Tobias Lund Jensen (16) – winger, Club Brugge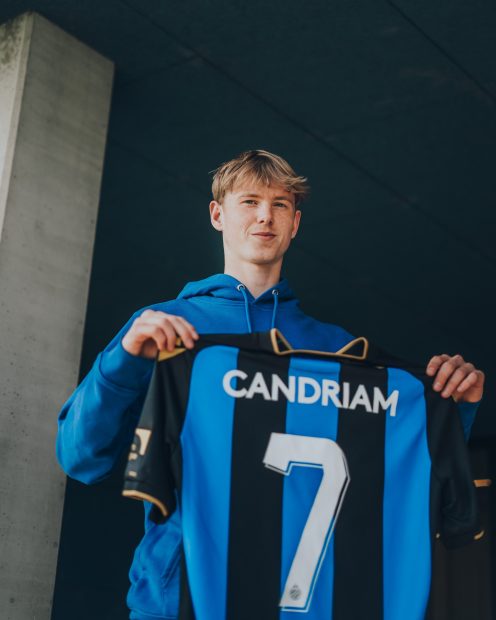 Jensen only recently joined the Belgian outfit this summer from OB Odense, but he is already getting involved – getting a game in the UEFA Youth League for Club Brugge. He also has two goals in three games for Denmark's under-17 side.
---
Oscar Fraulo (18) – midfielder, Borussia Mönchengladbach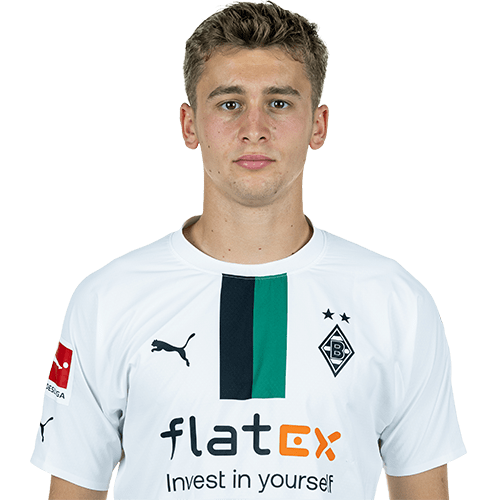 The midfielder with Italian roots already has two goals in five games for Denmark's under-19 side and secured a move from FC Midtjylland to the Bundesliga this summer. So far he has played games for Borussia M'gladbach's reserves, but he's also been on the bench in the Bundesliga and German Cup.
---
Patrick Dorgu (17) – left back, Lecce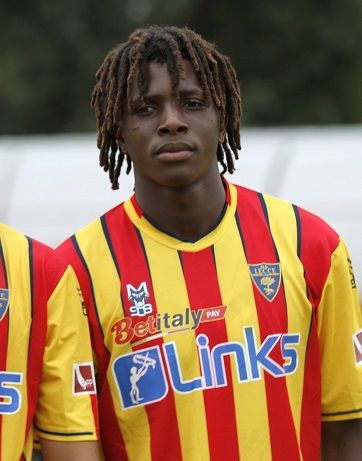 Since leaving FC Nordsjælland for Serie A outfit Lecce this summer, Dorgu has featured for the club's youth team. And despite being only 17, he already has a goal and an assist in two games for Denmark's under-19 side.
---
William Clem (18) – midfielder, FC Copenhagen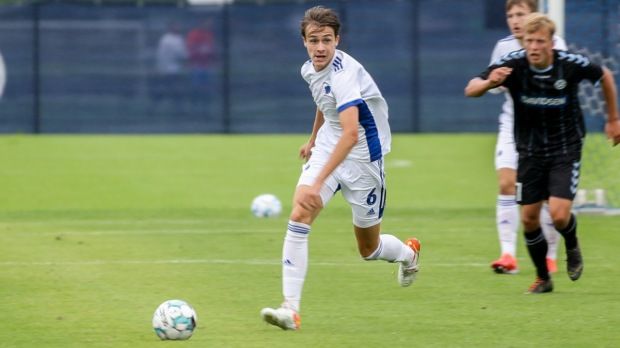 FC Copenhagen recently extended Clem's contract at the club until 2026 and you can understand why. A tenacious defensive midfielder, Clem won the Danish under-19 league with FCK last year and made his debut for the Danish under-19 team this month.
---
Oscar Schwartau (16) – forward, Brøndby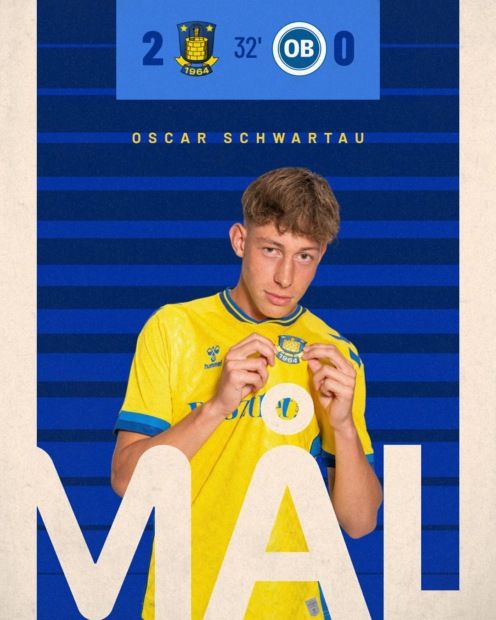 Denmark could have a future number 9 in Schwartau, with the lad recently becoming the youngest player in Brøndby history at the age of 16 years and 61 days. He followed that up by becoming the youngest league goalscorer for the club. Sprinkle in four goals in nine youth games for Denmark so far.
---
Gustav Christensen (17) – left winger, FC Midtjylland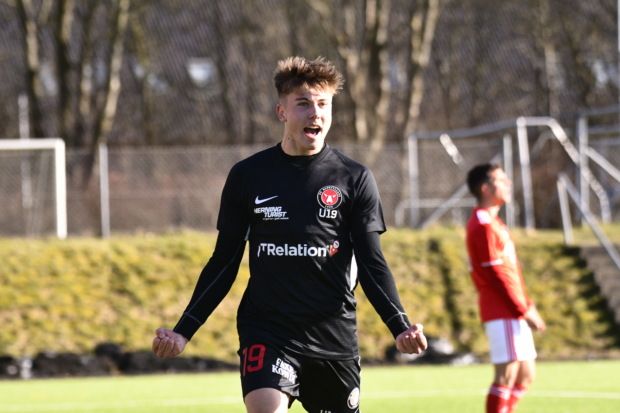 Christensen looks set to be the next big talent out of Herning thanks to his prolific goal-scoring ability as a winger. He already has eight goals in just six games for FCM's under-19s and is banging them in for Denmark as well – nine goals in eleven games for the under-18s and under-19s. And he's only 17!