News
Culture Round-Up: Murky Waters ahead?
---
This article is more than 1 year old.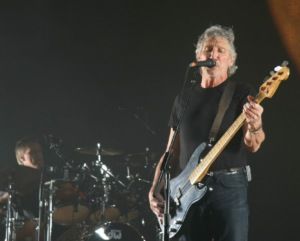 Just days after the Polish city of Krakow revealed that Pink Floyd co-founder Roger Waters is not welcome in connection with comments he made about the War in Ukraine, ticket sales began for his two concerts at Royal Arena in Copenhagen, where he will be performing next year on April 17 and 18.
The dates are two of 38 concerts on his 'This Is Not A Drill!' tour that will visit 13 European countries next year. Ticket prices start at 500 kroner and are available at ticketmaster.dk.
Open letter to Ukrainian first lady
However, plans to perform in Krakow just days after his Copenhagen gigs have been cancelled in response to an open letter Waters, 79, sent to Ukrainian first lady Olena Zelenska earlier this month in which he condemned the West's support of her country.
Waters accused her husband, President Volodymyr Zelensky, of u-turning on his 2019 election promise, alleging that "forces of extreme nationalism have lurked, malevolent, in the shadows", causing the war by crossing a "number of red lines" set out by the Kremlin.
---
Pirate metal to take Copenhagen by storm
Shiver my timbers or should that be give me tinnitus – pirate metal has become a big deal thanks to the exploits of Alestorm, who have confirmed plans to play at Falkoner Salen on January 22. In support will be kindred spirits Gloryhammer, Windrose and Rumahoy. At Copenhell this year, the band broke the world record for the most number of crowd-surfers at a concert. Gloryhammer, Windrose and Rumahoy, meanwhile, are respectively inspired by sci-fi, Tolkien and pirates. Tickets cost 450 kroner and are available via ticketmaster.dk.
Funds in place for Ukrainian cultural centre
The Culture Ministry has the backing of the government's red bloc allies to allocate nearly 10 million kroner to the founding and operation of a Ukrainian culture centre. Some 2 million will cover the start-up costs, and then 7.6 million over three years (2023-25) will fund its operation by the association Ukraine House in Denmark, which has indicated it will apply for additional support. The most likely location for the centre is a former warehouse in Christianshavn, Gl Dok, which housed the Danish Architecture Center until 2018. In addition to being a gathering place for Ukrainians in Denmark, the centre will host cultural activities such as concerts, art exhibitions and book clubs.
Denmark confirms Oscar submission
'Holy Spider', the Persian-language film by Iranian-Danish director Ali Abbasi, has been chosen to represent Denmark in the Best International Film category at the Oscars on March 12. It saw off competition from 'Resten af livet' and 'Du som er i himlen'. Perhaps significantly, it has already won several awards, including one at Cannes where Zar Amir Ebrahimi won the Best Actress award for her performance as a journalist on the trail of a serial killer in Iran 20 years ago. A 15-film shortlist will be revealed on December 21. Only three Danish films have failed to make this shortlist since 2010. A final shortlist of five films will be confirmed on January 24. 'Holy Spider' will be released in Denmark on October 13 and in the US on October 28.
Bublé returning to Denmark
Canadian big band singer Michael Bublé is returning to Denmark to play concerts at the Royal Arena in Copenhagen on March 14 and the Jyske Bank Box in Herning on March 15. Tickets cost 645 kroner and are available via ticketmaster.dk. Bublé last performed in Denmark in 2019 when he performed two concerts at Royal Arena.
Social media star to perform next May
Canadian rapper/comedian Noel Miller is bringing his Everything Is F#&cked tour to DR Koncerthuset on May 28. The social media star has a large following thanks to his combination of rap, comedy sketches, one-liners and social commentary. Tickets cost 270 kroner and are available via drkoncerthuset.dk.