With so many highly regarded art museums in Copenhagen of every genre and variety, there are plenty of opportunities to get your child painting and creating this autumn half-term in a fun and concentrated environment, instead of on your wall.
Louisiana
The Louisiana Museum of Modern Art (Gammel Strandvej 13, Humlebæk) will be offering workshops in the children's wing free for young people under 18, from Tuesday through Sunday, open from 11:00 to 17:00.  The workshops are designed around current exhibitions.
The workshops take inspiration from modern art masters such as Alex Da Corte, Yves Klein and Henry Heerup and explore many different artistic mediums.
Where better then, for your child to explore their creativity through the power of paint, clay and colour?
SMK
This autumn holiday, SMK (Sølvgade 48-50, Cph K) invites all prospective artists to attend its daily Børnenes værksted sessions. The children will have plaster, fabric, paint, clay, crayons and glue guns at their disposal to activate their senses and creativity.
"We fuel the flames burning inside of us: the fire that is all about the joy of working creatively with the imagination. Here, the imagination is allowed to beat out the reason for a change," explained Michael Hansen, the head of the workshop for more than 20 years.
This year's workshop will centre around the subject of the museum's newest exhibition: 'Matisse'.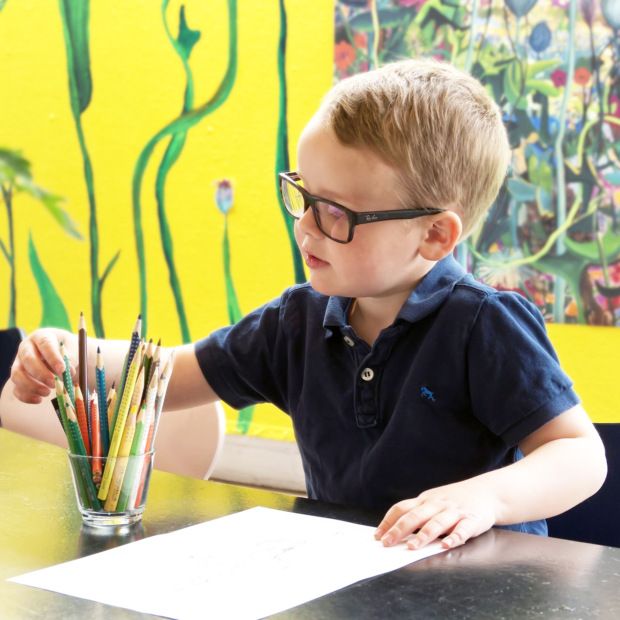 Folkehuset Absalon
Every Saturday, beginning October 15 until December 17 with the exception of October 29,  families are invited to learn everything you need to know about producing your own ceramics at Folkehuset Absalon (Sønder Boulevard 73, Cph V).
Over the course of the 'Keramik: FamilieVærksted' class, children get to shape characters, animals, cups, flowers, whatever they want, as their imagination runs free. Absalon's potters will teach, guide, give advice, lend materials, and take care of the firing and glazing.
However, in order to make it to the kiln, the ceramics will need to meet a certain standard. You'll want to get your tickets soon as the first Saturday has already sold out! Find the classes on the third floor; no onlookers!
Arken
This autumn holiday Arken (Skovvej 100, Ishøj) is hosting a workshop aimed at children aged 7 to 12 that will allow its participants to learn about and be inspired by Leonora Carrington, the subject of one of its latest exhibitions.
For only 40 kroner your child can learn, play and create in Carrington's mystical world of magic and mythology. Tickets are going fast but are still available from Wednesday October 19 through to Saturday.
Zoological Museum
Open until October 23, the Natural History Laboratory is an interactive area in the Zoological Museum (Universitetsparken 15, Cph K) at the Natural History Museum.
Children are given the opportunity to study and handle a collection of skulls, take a closer look at exotic insects under a microscope, and create their own drawings inspired by the animals in the museum around them. Entrance to the laboratory is included with entrance into the museum.
Danish Architecture Museum
If your kid loves to build then they will love the Lego workshop being put on by the Danish Architecture Center (Bryghusgade 10, Cph K) this autumn holiday.
After learning a bit about space, architecture and space architecture, your child will have to think outside the box and build a home out of Lego that could make the moon inhabitable.
The workshop runs from October 15-23.