General
Science Round-Up: 'Baby talk' is a universal phenomenon and similar across languages, study shows 
---
This article is more than 1 year old.
Despite the global identical elements in baby language, some national differences remain.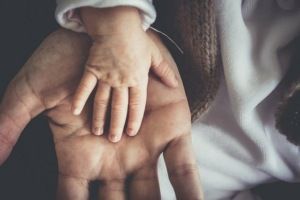 A joint study by Aarhus University and the University of York shows that the way of communicating with babies and young infants, child-directed-speech (CBT), is a global phenomenon with a lot of identical aspects shared by many languages.
What is known as CBT generally includes a high-pitched, slow-paced and animated speech.
PhD student Christopher Martin Mikkelsen Cox, who led the study, found that CBT is similar and even close to identical across 36 different languages.
When talking to infants, adults seem to use a higher pitch, more melodious phrases and slower articulation across countries.
Minor differences recognisable between languages
Despite these common aspects across all examined languages, the researchers still discovered some differences across countries in how excessively CBT is used.
For instance, English-speaking countries scored highest when it comes to how high-pitched the baby talk is and also how clearly vowels are pronounced to infants.
Sweden and Denmark also scored high for the usage of high-pitched language, but at the same time Denmark scored low for how clearly vowels are being pronounced.
Read more about the results here (in Danish) or here (in English).
---
Denmark's youngest female professor ever appointed at University of Copenhagen
Isabelle Augenstein went from being an associate professor to professor just days ago and is therefore the youngest ever appointed female professor at the Danish universities. Augenstein, 33, who is part of the Department for Computer Science, started her career as a research assistant at the University of Karlsruhe, Germany, and went on to the University of Sheffield and University College London, before joining the University of Copenhagen's Computer Science Insitute in 2017. Her research specialises on automated analysis and language models, including automated fact-checking.
New tool that can help fight resistant bacteria
Researchers from DTU have developed a 'Wikipedia' for resistant bacteria, that includes an overview of more than 200,000 microbiome samples. The platform, which will be freely accessible, displays different types of resistant bacteria worldwide and is supposed to help find patterns and connections between them. Based on this, the aim is to create a catalogue of resistant bacteria and develop guidelines on how to fight their resistance in different parts of the world. Especially after the COVID-19 pandemic, the importance of spotting patterns across resistant bacteria – which can spread between animals, humans and the environment – seems more important than ever. Read more about the results here (in English).
Danish researchers working on developing malaria vaccine for pregnant women
Researchers at the University of Copenhagen have received 75 million kroner in funding in order to work on the development of a new malaria vaccine for pregnant women. Together with African universities, they will work on the development of the vaccine over the next few years. Especially in Sub-Saharan Africa, as well as South America and South Asia, malaria is a huge problem for pregnant women. Each year, more than 100 million women are being infected with the disease, which is spread by mosquitos, and around 50,000 women die of it, while 200,000 lose their baby to malaria. Read more here (in English).
University and industry lay milestone on further research on insulin's effect
Good news for diabetes patients: together with Novo Nordisk, the Department of Molecular Biology and Genetics at Aarhus University is currently examining steps to improve the effect of insulin in the body. While it was already clear that insulin lowers blood sugar, research did not yet know how insulin is recognised by the body's cells and how insulin creates the signal that tells the cells to take up sugar. Now it is understood how insulin is bound and recognised. It turns out that not only the insulin receptor, but also insulin itself, changes its three-dimensional structure when it binds, and that the insulin receptor simultaneously behaves as a switch that turns on the insulin signal inside the cell. Read more here (in Danish).
Experimental drugs can suppress HIV virus, study shows
A new Danish study from Aarhus University has found that experimental drugs can boost the body's ability to fight HIV. In the study, the researchers investigated two types of experimental trial medicine among people who have recently been diagnosed with HIV. Results show that newly diagnosed people with HIV, who receive antibodies together with standard HIV drugs, see a fall in HIV cells after starting treatment and that they develop better immunity against HIV. The theory behind the trial is that the given antibodies help the immune system to recognise and kill the infected cells. The sensational results are an important step towards finding a cure. Read more on the study here (in Danish).
Why a longer maternity leave can benefit infants' wellbeing
When parents choose to take longer maternity leave and postpone their children's introduction to formal childcare services, it benefits the children's general well-being in the long term. When they reach adolescence, they are more self-disciplined and emotionally more stable and have a better well-being in general. These are the results of a study from the Department of Economics at Aarhus BSS at Aarhus University, which is currently being peer reviewed and therefore remains a working paper for the time being. The study indicates that limiting maternity leave can have negative consequences for children. You can read more about the study here (in Danish).
Danes buy electric vehicles primarily for economic reasons
A new study by researchers from the University of Southern Denmark examined Danish consumer relationships with electric cars and found the results to be alarming. Consumer motives for buying electric cars are predominantly driven by external motivational factors, such as economic reasons. Some 57 percent of the surveyed electric car users stated that external motivations such as financial savings were the main motivation for them buying an electric car. Researchers sum up that it can be a problem if we want more people to buy electric cars in the future. This means that we may risk seeing a drop in demand for electric cars, for example if a political decision is made to stop financial incentives to buy an electric car in the future. Find the detailed results here (in Danish).