Culture
'Matador' loses its mother: Lise Nørgaard dead at 105
---
New year begins with sad news as Denmark mourns one of its greatest creatives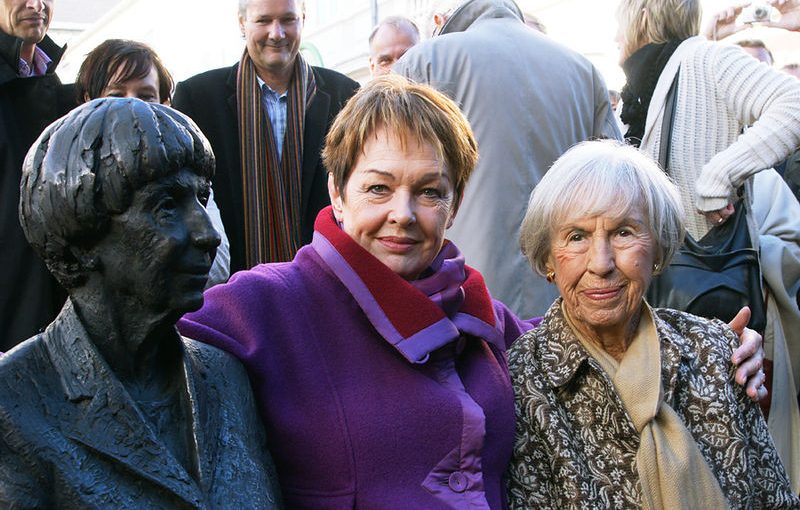 The writer Lise Nørgaard always left it late – as a journalist, she must have been a nightmare to work with!
She waited until her early 60s to create her masterwork, the celebrated Danish classic TV series 'Matador'.
And her final encore came at the age of 105 – an impressive checkout for somebody who famously enjoyed the odd cigar.
One of the all-time greats
Late on January 1, news began to filter through that Denmark had lost one of its most cherished creatives.
The author and journalist, born Elise Jensen in Roskilde in June 1917, has left her beloved Denmark an incalculably enormous legacy.
Future generations will regard her TV series as a contribution to Danish culture as significant as the works of HC Andersen and the films of Carl Theodor Dreyer.
Equally proud of her journalism
In her later years, Nørgaard got bored of talking about 'Matador', often reminding interviewers that she was equally proud of her journalistic endeavours, which included a grounding 14 years at Roskilde Dagblad followed by 19 at Politiken.
At the latter, she became well known for her forthright opinions – particularly as a defender of women's rights.
At Ugebladet Hjemmet in the 1960s, she wrote an agony aunt column, which memorably prompted one reader to write: "A crazy bitch like you harms society and the children. So just shut up with your unsubstantiated theories."
A role model and inspiration
"She was a frontrunner and a role model and a great inspiration for her children, grandchildren and great-grandchildren," her daughter Bente Flindt Sørensen told media following her death.
"We have all benefited from her love, life experience, wise advice and positive and humorous approach to life. We are grateful to have been allowed to have her in our lives for so long, and she will be greatly missed."
Nørgaard, who also created the classic TV series 'Huset på Christianshavn', will be buried at Sankt Pauls Kirke in Copenhagen.