News
Holger Rune knocked out of Australian Open in the cruellest of fashions
---
Young 'Dane loses in fifth set tiebreaker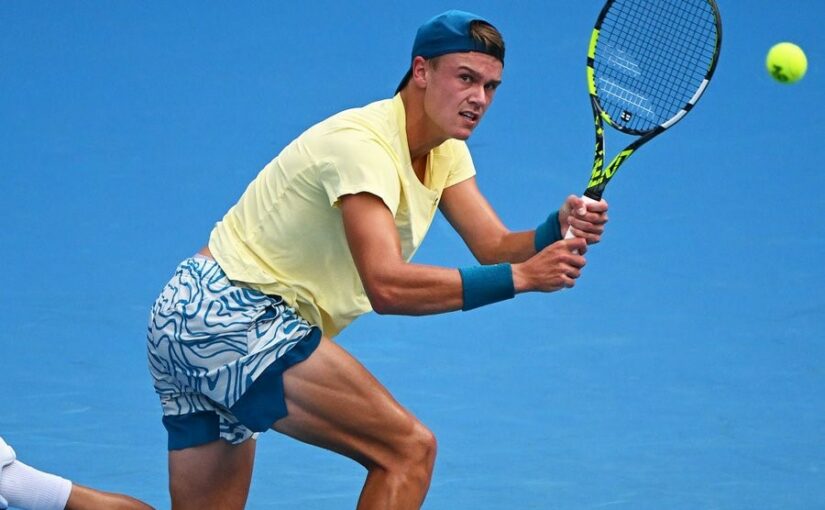 Just moments ago, Holger Rune crashed out of the Australian Open in the most agonising of fashions. Eurosport pundits concurred they have never seen anything like it in the history of tennis.
Rune let a 5-0 lead slip in the decisive set tiebreaker, where the first to 10 is the victor, but that wasn't the reason Rune will be feeling as sick as a parrot trying to rationalise how he lost this one.
Nobody can rationalise it – it was simply too bizarre.
Dane left in shock
At 10-9 in the tiebreak on match point, Rune's Russian opponent Andrey Rublev – who at 25 is six years older than the Dane, and ranked four places higher at number five – thought he had hit his reply into the net, and it did indeed hit the headband at the top.
But instead of rebounding into his court, it did the impossible, changing direction violently to spin onto Rune's side, just inside the line, barely one metre from the foot of the net.
Rublev sunk to the floor in disbelief, but to his credit, he immediately apologised, coming to the net to hug his stunned opponent. Rune was in shock, but took it well. Overall, his temperament would appear to be much improved from early last year.
Pundits: Game was Rune's for the taking
The outrageous luck enabled Rublev to see out a win in five sets 6-3, 3-6, 6-3, 4-6, 7-6, but Eurosport pundits agreed afterwards that Rune should have advanced.
Not only did he lead the tiebreak 5-0 thanks to mini-breaks but he also served for the match at 5-3 and the squandered two match points at 6-5 on Rublev's serve.
That service game, above any other game, summed up his inexperience and lack of quality when going gets tough: his service games at 4-2 and 5-5 were executed with stunning efficiency, but when he needed it most, he was broken to love: a mere whimper with the match at his mercy.
Expert: Rune is a genius
Multiple grand slam winner Mats Wilander echoed the thoughts of Boris Becker in the post-match analysis: the Rune forehand is simply too unorthodox to stand up to the pressure of the big points.
His technique, particularly the shape of his shoulders as he its the ball, renders him too stiff at times when he badly needs to be fluid.
Otherwise, Wilander contends there are strong indications Rune is a genius who never stops thinking in a creative fashion – his surprise rocket second-serves is a good example – and that he is surely destined for greatness.
Today's defeat, concludes the Swede, is simply part of "the learning process".