Life in Denmark
Danish Capital in 2023: New Danish government has plenty of issues
Neil Smith  
---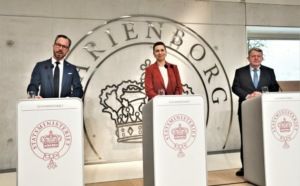 When PM Mette Frederiksen announced she intended to form a governing grand coalition, many observers were sceptical. They expected negotiations to blow up and that she would end up going back to her previous set-up of leftists parties.
Just before Christmas though, Frederiksen announced that the new government would consist of her very own Socialdemokratiet, centre-right Venstre and the new Moderaterne party.
Pressing issues 
Frederiksen argued that the grand coalition was necessary to deal with deep structural issues – and there are certainly many. Part of this is the demographic challenge that all welfare states are facing.  In Denmark, with one of the largest public sectors in the world, this is a pressing issue. 
Another is the energy transition; here Denmark is a leading country, but there is still more to be done. Long-term structural issues intersect with foreign affairs on energy. The War in Ukraine has forced Europe to examine its previous reliance on Russian gas. Higher energy prices are being passed onto consumers, who are experiencing generation-high inflation.
At the same time, the era of the peace dividend is demonstrably over, and more expenditure is needed on the armed forces.
Room for intrigue
Whether the new government succeeds or not will depend upon how it tackles these issues. If the parties can work together, a centrist government not being dragged to one wing or the other could be a strong platform. 
On the other hand, each individual party will need its own pet projects looked after, so there is plenty of room for intrigue.
The relationships between the PM and both the Moderaterne leader, former Venstre PM Lars Løkke Rasmussen, and his former underling, current Venstre leader Jakob Ellemann-Jensen, will be particularly fascinating.
Window open for Konservative
One potential side-effect could be another chance for Konservative. Recent experiences, in systems as diverse as Germany and the UK, show the junior partner in broad coalitions feels the brunt of voter anger, getting the blame for unpopular decisions but little credit for the successes. 
Konservative was the autumn's biggest flop (save for the national football team). Imploding under eccentric policies, the party was further weighed down by personal criticism of leader Søren Pape Poulsen. With Venstre ending up in government, Konservative will ease into the role of being the standard-bearer for the centre-right opposition.
Clearly, January has not only brought in a New Year, but a whole new world for Danish politics.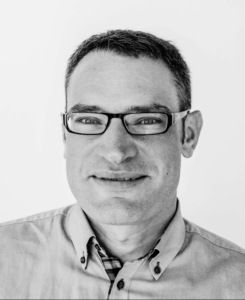 About
Neil Smith  
Neil is a Scottish-educated lawyer with 18 years' experience in corporate structuring and general commercial matters. Based in Copenhagen, he primarily advises on international deals. Out of the office, his interests include sports and politics. His column explores topical international financial and economic issues from a Danish perspective.