Opinion
All things Beautiful: Colour trends for 2023  
Barbara Mensah 
---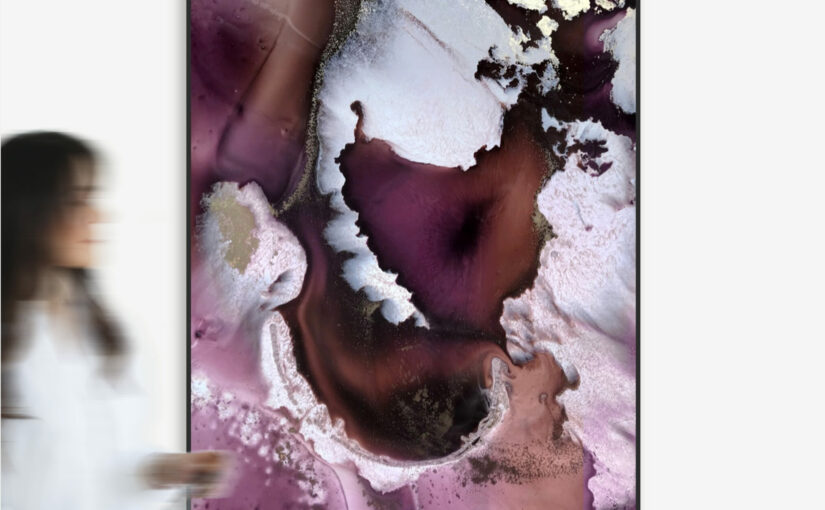 How do colours affect us? Which colours elevate your mood? What colours should you surround yourself with? I asked artist and colour expert Margarita Howis for her take on colour trends for 2023.
Howis is a visual artist with a background in architecture and design. She developed the Colorflow Ink concept, where she guides people in abstract art creation based on their own imagination and engagement with colours.
What role do colours play in our lives?
The human eye can see over 7 million different colours and shades. Colours are all around us and they shape our environment and affect the way we experience the world. From a colour therapy perspective, different colours in the spectrum can harmonise or rebalance our body's inner vibrations.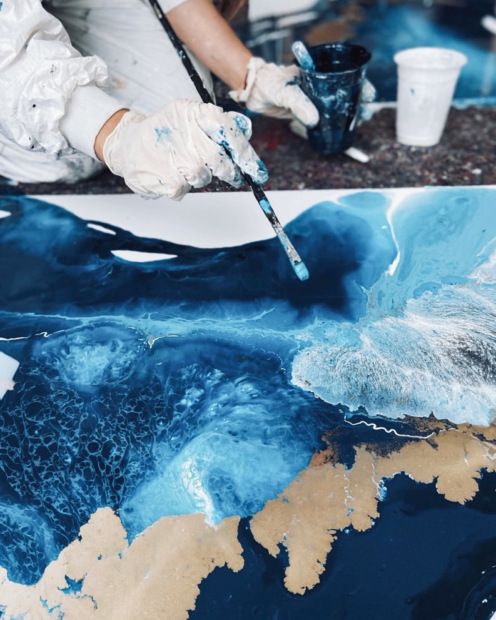 How do colours affect human beings?
Each colour falls into a specific frequency and therefore contributes to specific properties that can be used to affect the energy and frequencies within our bodies. Cold colours have shorter wavelengths and are therefore easier to be perceived by our brain. For example, the colour blue or green will make you feel relaxed and calm, effectively lowering your blood pressure. On the other hand, warmer colours such as reds, oranges and yellows carry a longer wavelenght and stimulate our brain to a higher degree. For example, looking at the colour yellow makes one feel invigorated and refreshed.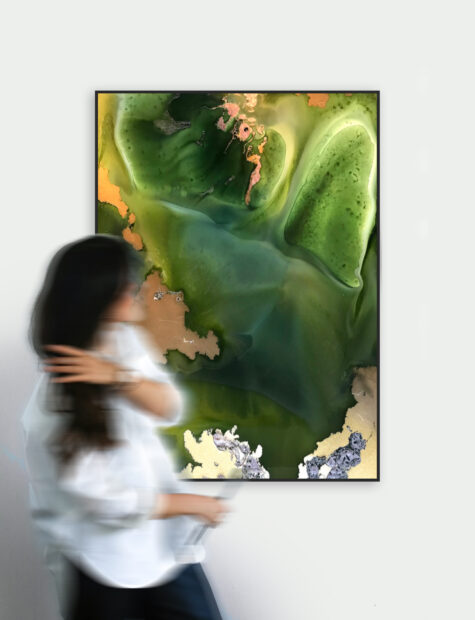 What are the colours for 2023?
Every year, top colour experts from all the leading paint brands choose a Color of the Year and develop their Colour Forecast. These colours become colour trends in every creative industry; from art over fashion and homewear to graphic design and even technology. For 2023, experts decree the reign of neutrals and cool tones. The era of vibrancy is upon us – we will see richer colour tones compared to the last years. Bold, playful tones leaning on the warmer side of the colour wheel – for example, the Pantone colour of the year 2023 has been revealed to be the powerful and empowering 'Vivid Magenta'. We will also see a lot of 'Earthy Orange' shades in connotations of creativity, sensuality, and abundance. Finally, inspired by nature, 'Olive Green', 'Pale Pink', 'Warm Yellow' and 'Tranquil Blue' will also be trending this year.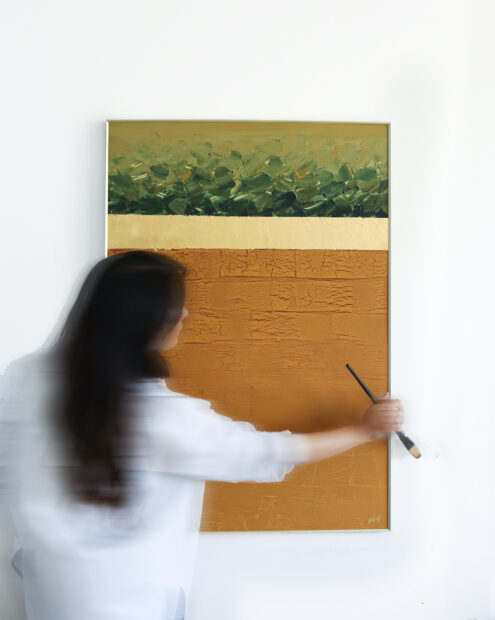 How would you recommend using colours in daily life?
Have you ever noticed how the surroundings affect your emotions and state of mind? Maybe you find that certain places are especially relaxing and calming, while others are perhaps noticeably irritating? Our environments are full of colours! I invite you to start paying more attention to colours in 2023. Be conscious about what you wear, what you gaze at and surround yourself with. If you want to experiment around and find your favorite colours for 2023, I highly recommend you visit my Colorflow Ink Workshop in Copenhagen. I'll help you create your own unique piece of abstract artwork using a special art technique that I have developed myself – no prior art experience needed, just come as you are and let the colours guide you.
---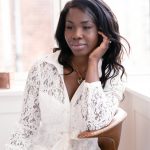 About Barbara Mensah 
London-born Barbara Mensah, a professional international makeup artist for 14 years (and lash stylist for six), relocated to Copenhagen in 2017, where she is the owner of the Barbara Mensah Beauty Studio. The cosy, chic studio provides a welcoming, comfortable space for clients to spend their time getting glammed and pampered for all special occasions.