Activities
Museums Round-Up: Commencing countdown, engines on, for opening of new Cold War museum
---
Bunker constructed in the 1960s, which lies 60 metres below ground level, is equipped with a special ashtray for Her Majesty
Ten, nine, eight, seven … it's the lift-off sequence we once all associated with launching lunar modules, but today, sadly, more likely some kind of missile – to cause unnecessary human destruction, or kill James Bond.
It's aptly reproduced here because we now only have ten days until the opening of Koldkrigsmuseet REGAN Vest, the new Cold War museum near Aalborg in northern Jutland, on February 13.
Interest is so high that 40 percent of the available tickets to tour the complex in 2023 had sold heading into February. In fact, 22,000 were snapped up within just one hour of sales commencing.
For the museum, meanwhile, Nordjyske Museer has put together some fascinating exhibitions about the Cold War, the history of the nuclear bomb, Denmark's level of preparedness and how the bunker was made.
We might be at the dawn of a new Cold War, and living in times when 20 percent of Danish adults purposely avoid the news, but that hasn't spoilt the interest of the majority in learning fascinating, albeit frightening insights.
A 300-metre tunnel awaits
A 90-minute tour around REGAN Vest will ultimately take you 60 metres underground to the bunker itself, which was carved out of the earth over 60 years ago, between 1963 and 1968, to house the government and monarchy should the unthinkable ever happen.
Entrance to the bunker lies at the end of an immense 300-metre tunnel, which begins at the machinist's residence, the technical and surveillance centre.
Powered by a large diesel generator, the bunker is maintained as it would have been in the early 1980s with period furniture, medical equipment, crockery, oxygen cylinders, telephones and computers etc.
The tour will enable you to spend time in the living and sleeping quarters, imagining what it would have been like to live there permanently: from playing the video game Pong to dressing up in '80s clothes to take a selfie.
Among the curiosities are a cafeteria with a huge poster of a spring forest and audio to complete the effect, a whole catalogue of '80s magazines and TV programs, Ministry of Defence meeting rooms, and a special regent's room with a customised ashtray.
---
Thousands of students mark Auschwitz Day at event in southern Denmark
Around 3,600 students from 98 different schools participated in a seminar at Frøslevlejrens Museum near Padborg in southern Denmark to mark Auschwitz Day on January 27. Held in collaboration with Batavia Media, the subject was 'With war in Europe, it is more important than ever to prevent the atrocities of the past' and students learned how at least 99 Danes played a role in the Holocaust but escaped punishment. They were among the 6,000 Danes who joined the German army. The students learned how one of them, Hans Friedrich Petersen, was among the soldiers who removed 48 Jews – 28 adults and 20 children – from the Neuengamme concentration camp near Hamburg in April 1945 and oversaw their executions at Bullenhuser Damm. Close to being liberated, the executions were carried on guinea pigs who had undergone medical experiments to find a cure for tuberculosis – knowledge the Nazis wanted to expunge from the history books. The children were drugged with morphine and hanged, while the adults were shot. Most of the students took part in the seminar online, but 200 physically attended, quizzing panel members on murky details related to Petersen and other Danish war criminals.
Work ongoing on excavation of Viking hall thought to date back to Bluetooth
Just before Christmas, news broke of the discovery of the remains of a great Viking hall near Hune in north Jutland that probably dates back to the times of Harald Blåtand/Bluetooth (958-986). The hall was 40 metres long, 8-10 metres wide and supported by "enormous" support beams, according to archaeologists from Nordjyske Museer, who hailed the discovery as the "largest Viking Age find of this nature in more than ten years". They speculate the hall belonged to Runulv den Rådsnilde, the same name inscribed on a surviving rune stone at Hune Kirke, which dates back to 970-1020. The rune reads: "Hove, Thorkild, Thorbjørn set their father Runulv den Rådnilde's stone". The excavation of the hall is ongoing, with results expected by the end of the year.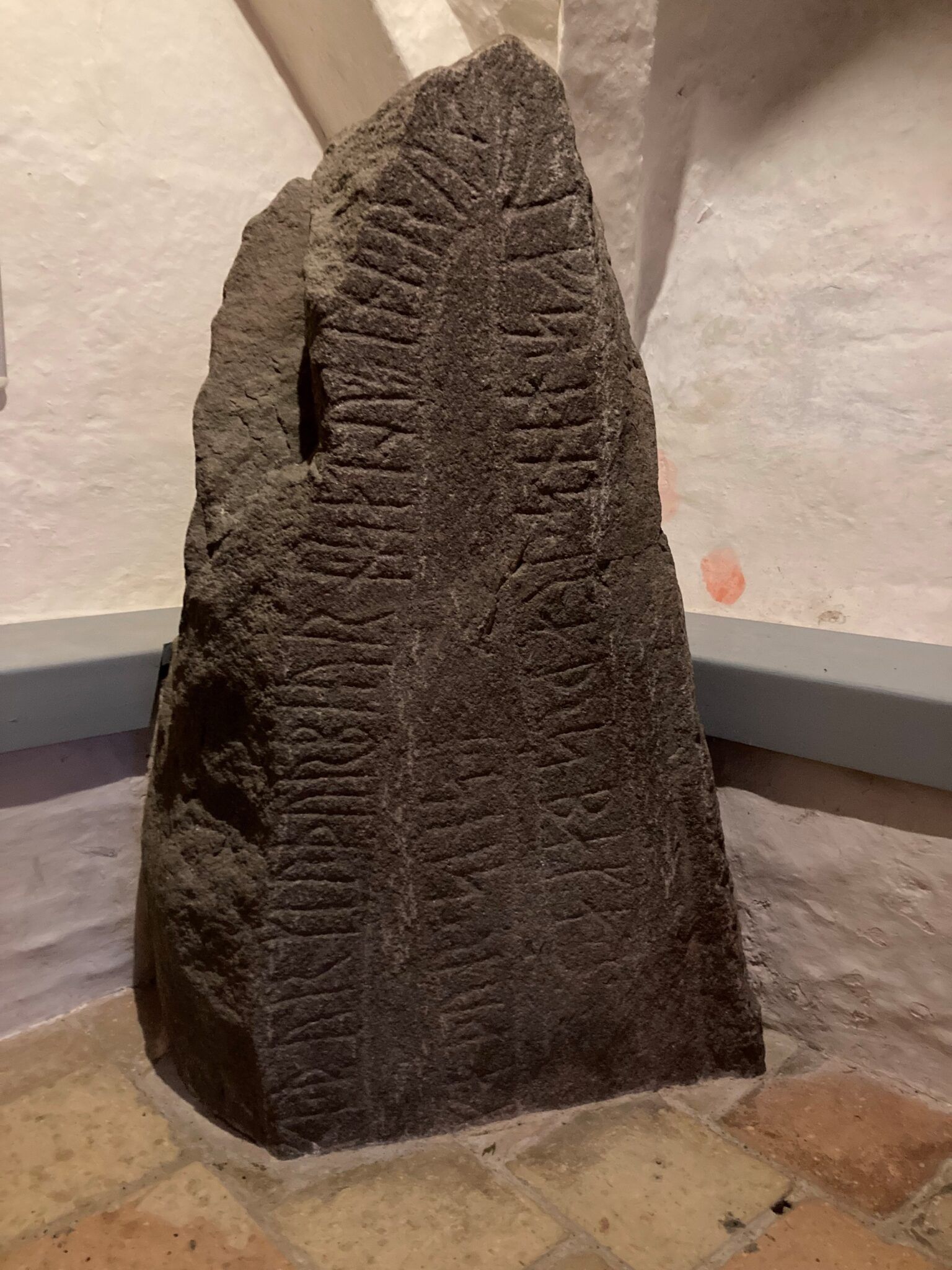 Denmark's entry in Architecture Biennale to concentrate on sea defences
Denmark's contribution to the 18th Architecture Biennale in Venice, which will run from May 20 to November 26, is entitled 'Coastal Imaginaries'. Visitors to the Danish Pavilion will learn how nature-based design solutions can contribute to solving coastline challenges such as rising seawater and storm surges. Danish Architecture Center is in charge, following its appointment by the Culture Ministry, and landscape architecture firm Schønherr are among the institutions lending their expertise. "We are in the midst of the Anthropocene Age – aka the Age of Man – where geologists have named humans to be a geological force on a par with volcanoes, meteor impacts and shifting tectonic plates," commented curator Josephine Michau. "Humans are contributing to many of the crises we face today. We not only have the opportunity, but also the duty to act and turn the tide, and here the architects who design our physical framework have a decisive role." 
Experience centre to honour the life of 'Tango Jalousie' composer
An experience centre dedicated to the life and career of Danish composer Jacob Gade is being established in Assens on Funen. Gade, who died in 1963, is most famous for 'Tango Tsigane'/ 'Tango Jalousie', which is arguably one of the most played Danish songs in history. Without a doubt, everyone reading this will have heard it before. The dedication to his life, which will be named 'Tsigane', will be housed at the Tobaksgaarden culture centre. Fundraisers have targeted 14.9 million kroner to make the vision a reality, and already 4 million has been donated by the Augustinus Foundation and Fynske Bank Foundation. The experience centre could be completed by mid-2024.
Museum collaboration thriving in central Copenhagen
Record visitor numbers have been reported by Parkmuseerne, a collaboration formed by six museums in central Copenhagen in 2019 that enables guests to buy a joint ticket to visit them all. Last year, the numbers exceeded pre-corona levels with 1,386,000 visiting – a rise of 163,000 on 2019. While the numbers visiting Rosenborg Slot and Davids Samling have dipped, and Arbejdermuseet numbers have remained stable, guest numbers at Den Hirschsprungske Samling, Statens Museum for Kunst and Statens Naturhistoriske Museum have nearly doubled.