News
Red Bloc parties want to scrap free Sunday parking for visitors to Copenhagen
---
Socialdemokratiet and Socialistik Folkeparti argue that the current rules give out-of-towners an incentive to favour the car over public transport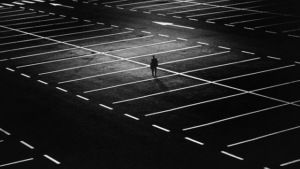 Socialdemokratiet and Socialistik Folkeparti want to scrap free parking for visitors to Copenhagen on Sundays, reports TV2 Kosmopol.
The Red Bloc parties' argument for doing so is that it will reduce CO2 emissions because people will take trains instead of taking cars, and also the Metro, to reach the city centre on Sundays. 
However, the parking charge will only apply to those who are not residents in Copenhagen.
"Right now you can get to Copenhagen for free by car on Sundays, but it still costs money to take the Metro," contended Astrid Aller of the SF.
"In this way we are currently creating an economic incentive to take the car instead of public transport, and this is stupid, because it is bad for air quality and bad for the climate."
Konservative mayor: it will hit the elderly the hardest
These proposals have been met with firm criticism from the public as well as political figures.
"We think it's a really bad idea," the children and youth mayor, Jakob Næsager, told TV2 Kosmopol, pointing out that the parking charge will have negative consequences for elderly people who want to visit their grandchildren in the city on weekends.
Moreover, the Konservative mayor pointed out that the rapid replacement of petrol and diesel cars with electric vehicles nullifies Aller's argument that free Sunday parking harms the environment.
"In a short space of time, we believe that a large portion of Copenhagen's cars will have been replaced with electric cars, so the reduction in CO2 emissions will only be for a limited period," argued Næsager.
"And by the way, it is only legal to introduce paid parking if it has implications for traffic, so the CO2 argument is not a valid legal argument."