InOut
HOT IN TOWN: Don't miss Mikkeller's 13th birthday party or 'STOMP' at Tivoli
---
We're spoilt for choice on the culture scene heading into May, and this week is a stellar one for internationals in Copenhagen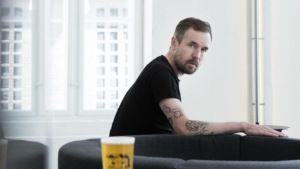 DRINKS: Viktoriagade Street Party
The brewing industry's bad boys Mikkeller are taking over the charming Vesterbro street of Viktoriagade on April 29 to stage a beer-fuelled street party to mark the 13th birthday of their premises there. Enjoy live music, flea markets, wagyu burgers, killer kebabs, cocktails, IPAs and, of course, delicious birthday cake. Some 500 free beers will be given away at midday!
MUSICAL: STOMP
Until Sunday, the legendary percussive dance performance Stomp is being performed every night at Tivoli. Since making its debut at the 1991 Edinburgh Festival, this hypnotic performance has been wowing audiences globally. Its drumbeats, rhythms and comedy have traversed languages in 53 countries and counting. Ticket prices start at 395 kroner.
ART: Niko Pirosmani
Head to the Louisiana Museum of Modern Art on May 4 for a retrospective of the work of Georgian primitivist painter Niko Pirosmani. Barely a year passes without another exhibition dedicated to the work of 'Nikala', who remains one of Georgia's most beloved artists. The impoverished painter, who only became famous posthumously, was an inspiration of Pablo Picasso. 
RESTAURANT: Goldie
Another week and another disappointed Politiken restaurant reviewer. This time Goldie on Griffenfeldsgade in Nørrebro is the establishment to get a measly two star review. Mediterranean and Middle Eastern inspirations failed to impress the reviewer, although he did enjoy the schnitzel. The five course menu costs 355 kroner. Really, though, the whole place looks really inviting!
THEATRE: The Dumb Waiter
On Wednesday, ticket sales began for the That Theatre Company autumn production of Harold Pinter's 'The Dumb Waiter' starring Ian Burns and Lars Mikkelsen. Yes! …. Lars Mikkelsen, making the Dane the biggest ever star to grace an Anglophone theatre stage. The production will run for a month, but don't run the risk you might miss out.
FILM: Peter Pan & Wendy
Two qualities single out this Disney+ film from the cinematic releases this week. The first is that it is written and directed by David Lowery, the acclaimed filmmaker responsible for 'The Green Knight'. The second is the casting of Jude Law as Captain Hook. After all, we all remember what he did to Nanny! Released on Friday.
TV: The Nurse
Launching today is this year's 'Kastanjemanden', only this Danish Netflix drama series with huge potential is based on a true story, not a nonsense children's rhyme. As the name suggests, something's not quite right about The Nurse on the ward – and thanks to Netflix we can all follow along with English subtitles.