News
Opposition alliance proposes new strategy to more easily recruit foreign workers
---
Konservative, Liberal Alliance and Radikale propose loosening rules that they believe are "far too bureaucratic"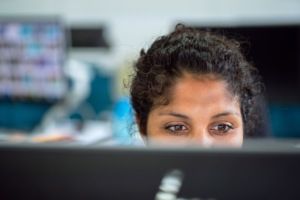 The K-LA-R alliance made up of Opposition parties Konservative, Liberal Alliance and Radikale has proposed a new strategy to attract more qualified foreign labour to Denmark.
The parties suggests an approach in which immigration policy and work visa requirements for non-Danish labour are separated from one another.
Besides ensuring more employment opportunities for foreigners, the approach recommends the fast and easy processing of work permits, offering the right to work to spouses, and eliminating the legal barriers faced by companies interested in hiring more non-Danish labour.
According to the alliance, all qualified foreigners should be welcome in the Danish labour market if they can show they can adequately support themselves financially over the term of their initial contract, have not committed a criminal act, and comply with Danish rules and regulations.
Indispensable foreign workers
Data from Danmarks Statistik confirms that the number of working-age individuals of Danish origin is falling, whilst the number of old people will have increased drastically by 2040.
In this situation, "international labour adds significant value to the Danish workforce. They make an indispensable contribution to both our companies and the public sector," Liberal Alliance MP Sólbjørg Jakobsen told CPH POST.
"More foreign workers will ensure growth for companies' businesses, higher tax income and a positive economic impact on Denmark."
Immigrants and their descendants comprise over 900,000 of Denmark's 5.86 million population. A recent report by Denmark's Nationalbanken claims that foreign labour contributed immensely to employment growth in the country for two reasons: the expansion of the declining Danish labour force and reduction in overheating pressures during periods of strong demand.
Danish workers, meanwhile, have nothing to worry about, contends Jakobsen: "There's nothing that implies it will reduce jobs for Danes. If the Danish people want two jobs, they can easily go for them, but there are not enough Danes for the available jobs."
"System way too bureaucratic"
Employers and workers are currently faced with challenges that restrict and delay the recruitment and retention of skilled foreign workers, contends Jakobsen.
"Companies in Denmark are shorthanded. The state has no reason to stand in the way of companies attracting foreign workers. Today, they are required to justify themselves and give a valid reason to hire a non-Danish individual, greatly reducing jobs for foreigners," she asserted.
"Right now, the system is way too bureaucratic. It takes a fair amount of time for foreign workers to have complete clearance of their documents before they can start working for a company. We suggest that foreigners should be allowed to start working while their documents are being processed."
Opposition's proposal
To attract more foreign labour in Denmark, the K-LA-R alliance has proposed this agenda to make employment in Denmark easier for foreign workers:
– a permanent reduction in the monetary restriction to 360,000 kroner per year.
– elimination of the requirement for salary payment to a Danish bank account.
– shorter and more flexible case processing at the Agency for International Recruitment and Integration (SIRI).
– workers with legal residency in Denmark should be able to change sectors or employment without obtaining prior authorisation.
– spouses of Danish nationals must be able to work and contribute while they await a response to their application for spousal reunification.
Government's response
According to the government's Regeringsgrundlag published in December 2022, efforts will be made to make employment process easier for foreign workers.
The report suggests the government will introduce a new scheme with lower amount limits for certified companies that are covered by regulated wages and working conditions. An annual quota will be set on the number of permits, which will provide access to new labour, and the scheme will be evaluated within two years.
In addition, the government will ensure faster and more effective case processing by SIRI and allocate funds for this as part of the Finance Act.