We Make Denmark Work
"Moving abroad makes you fearless of unknown challenges"
---
Gerit Tolborg is the founder and CEO of the Copenhagen biotech company Chromologics.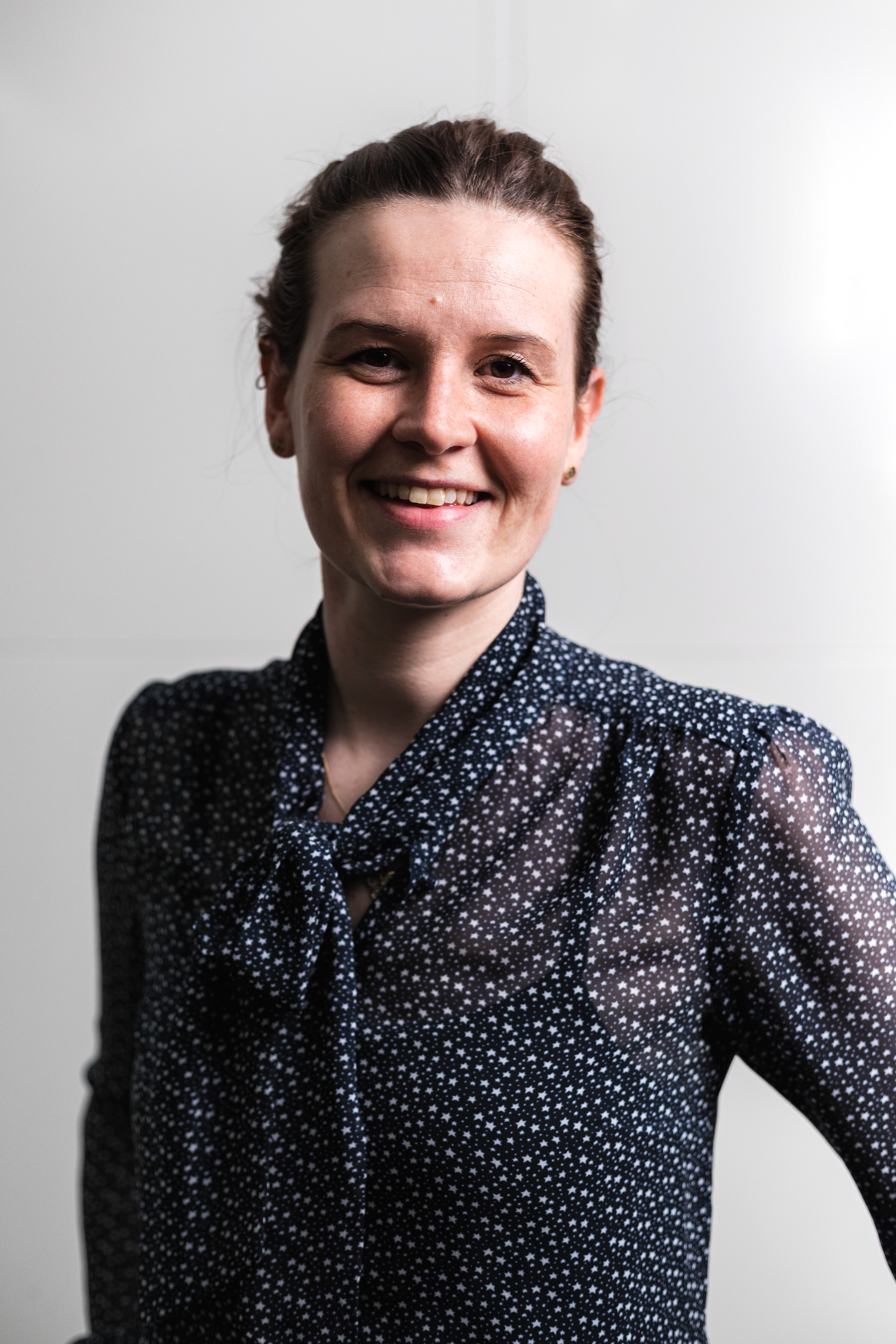 In this series, The Copenhagen Post meets the internationals who make Denmark work.
In 2023, German-born Gerit Tolborg was named amongst the top 25 female entrepreneurs in Denmark by the Danish Chamber of Commerce. She has been living in Denmark since 2012, having moved to Copenhagen to complete her Master's at the Technical University of Denmark.
Could you briefly summarise your work history?
"After finishing my master's thesis at the Technical University, I was offered a PhD position at the same institute. It sounded interesting, so I took the opportunity. I did my PhD from 2012 to 2018, during which time I had two kids. During my PhD research, I discovered a novel red colour molecule. Together with my friend and co-supervisor at that time, Anders Ødum, I decided to found my own company named Chromologics. Chromologics' vision is to commercialize this natural colour as the novel natural food colorant, Natu.Red. The company spun out from DTU in 2017 and since its foundation, I have been the CEO."
What is your current job title and your main duties and responsibilities?
"As the CEO of Chromologics I am mostly responsible for strategic tasks like the development of the company strategy, fundraising, as well as the management and guidance of our team of 18."
Is this the career you envisaged when you graduated, or are you still gravitating towards your dream job?
"It is clearly not the career that I dreamt of when I started by PhD, but it is the job that I created for myself which makes me very happy. I will definitely stay at Chromologics until we are done building the company."
It's said that foreign workers bring great value to Denmark – how would you assess your contribution?
"I would say that my contribution is quite significant because through Chromologics we created a lot of jobs and societal value. We secured more than 100 million DKK in venture capital funding, which is invested back into Danish society in the form of salary, but also in terms of services and items that we purchase."
In which areas of your job have your education, experience or international know-how given you an advantage over your Danish colleagues?
"I think in general when you move abroad you are more curious and fearless of unknown challenges. People who have always lived in the same country are never faced with integrating themselves into a completely new life and culture. Thanks to experiencing a lot of different set-ups, I became more resilient to new challenges and pretty confident about being able to manage them. To me, that is just something you gain by those experiences of living abroad."
Have you worked in countries other than Denmark?
"Apart from Germany, where I did mostly student jobs, no. I also lived in Calgary, Canada for my studies, however."
How international is the culture of the company you work in?
"Around one-third of our employees are internationals. We have people from Spain, the US, Poland, Sweden, Latvia and France. In order to make everyone feel included, our working language is also English. By doing this, we also encourage Danes to step out of their comfort zone. We had a Danish intern for a while, who was quite insecure about speaking English at the beginning but after a couple of months, she gained so much more confidence. Now, a year later, we hired her full-time and she has no problems speaking English anymore. So, even if you don't leave your home country, entering a more international working environment can also help to improve your language skills."
What are three things that have surprised you the most about your working life in Denmark?
"It is hard for me to say because I never really worked elsewhere. But when I talk to my German friends, it is clear that the work-life balance in Denmark is a lot better than in Germany. I was also surprised by the flat hierarchies that I experienced at the university. There is a general expectation that everyone agrees on certain decisions. That is a great benefit, but can also be a challenge as it means individual employees carry a lot of responsibility. Sometimes they need to take decisions without having all the necessary information, or the resources to actually make the decision."
What do you miss about working in your home country?
"I have only had student jobs in Germany which is hardly comparable to the work I do now, but I certainly miss the language."
Which advice would you give to somebody contemplating a career in Denmark?
"If you plan to stay in Denmark for a longer time, I would definitely recommend learning Danish. It can be a huge advantage as it gives you better access to the Danish culture and makes integrating easier. You should also try to buy property because in the beginning we used to rent apartments and that was always a huge struggle."