Opinion
The Director's Cut: Shock, sadness, numbness, surrealism
David Noel Bourke
---
This article is more than 7 years old.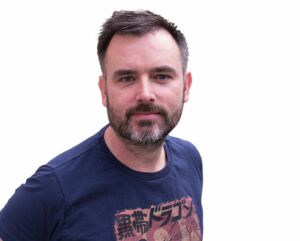 Losing my father in December was a very hard blow and being in Denmark didn't make it easier.
Bad, bad news
I first got the news when I was having dinner with my family. It was my mother who called, and her first words were: "I have some bad news. Your father got a heart attack." Then the line hung up. The floor dropped from beneath me. I tried to ring back to no avail. The phone rang again – it was my sister and it was true my father was dead. I was stunned. He was 65.
There was an eerie silence back at the dinner table; they heard everything, my son was like a ghost. We huddled together on the sofa and bawled our eyes out for what seemed like an eternity. My daughter kept saying she didn't even get a chance to say goodbye – sure nobody did.
Then the isolation kicked in and the need to get back to my immediate family intensified. I went online and tried to book flights, but I was overcome with emotion. My wife came in and booked for me. When something like this happens, all other plans go out the window. It's shock and sadness followed by numbness and surrealism.
Back in Limerick
The first evening back in Limerick, Ireland was the hardest as my mother requested to bring the coffin home and have a 'wake' – an open coffin where folk can come by with their condolences and gifts of food and drink. You need to respect those wishes, but when they opened the coffin to show him lying there where he used to eat, drink, laugh, tease, watch TV, read newspapers – and now he was just lying there, motionless, the quietest I'd heard him in a long time – I couldn't take it.
During the wake, I stood for three hours shaking the hands of all that knew him. He was a popular man. Next day, we brought the coffin to the church. The rest of the family arrived and we had the mass. The afters were hard, as folk try to show good face and recall the good times – it's all very bitter-sweet.
Remembered always
Being a free-spirited jokey character, my father was a handful at times, but he was supported by a fantastic woman called Noreen – well, she could put up with him and that's a miracle in itself.
I have many fond memories: the trips to Castlegregory, football matches, the Friday money (10p), the comics Eagle and Dan Dare, his pride of owning the first VHS player in town, all the Clint Eastwood movies he introduced us to, the pink Hillman hunter he was so proud of (yes it was pink), the crazy gas-powered Opel Kadett he made himself (we thought it would take off and go into orbit), the tea in his cornflakes ™, his Irish stew soaked in Guinness (two overnights a must). He will be missed like his outlandish crazy shirts and he will remain in our memories for a long time.
Now he is buried deep in the earth and over time his body, which was once part of the stars, will be dispersed into other forms around the planet and shared with others who are lucky to get a chance at this crazy thing called life. He certainly had a good one.
RIP Liam Bourke. RIP Daddy.
About
David Noel Bourke
David, a Denmark-based, Irish-born indie filmmaker, is best known for the 2008 neo-noir thriller 'No Right Turn'.   Married with two children, he is currently working on several film projects (lastexitproductions.dk).