Opinion
Crazier than Christmas: To tell or not to tell
Vivienne mckee
---
This article is more than 7 years old.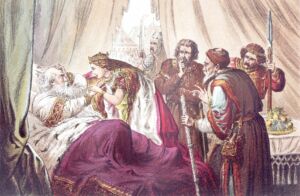 There is a murder mystery about Shakespeare that could rattle the foundations of literary history.
Evergreen themes
But should this story be told? Perhaps not. It is the 400th anniversary of his death, and theatres everywhere will be performing the plays and discussing his genius. In Denmark, 'King Lear' is currently playing at the Royal Theatre, and during the summer, HamletScenen will ensure we get enough of the Bard of Stratford-on-Avon to keep every Shakespeare enthusiast happy.
It is certainly appropriate to celebrate the most famous playwright in the world. His universal themes still affect modern audiences: jealousy ('Othello'), old age ('King Lear'), love ('As You Like It'), family feuds ('Romeo and Juliet'), despotism ('Macbeth'), and even the first Nordic Noir, which dealt with murder and revenge
('Hamlet').
Will's will was wanting
Shakespeare was a late-starter. His first work was published in 1593 when he was 29 years old. From then onwards, plays and poems poured out and, even after his death in 1616, another 12 plays were discovered and produced at the Globe Theatre.
It's a remarkable body of work for a man who was relatively uneducated, a father of three, an actor, theatre shareholder and, finally, a wealthy businessman. And when he died, he did not include a single book or play script in his will.
A bit like Milli Vanilli
So remarkable are the facts (or lack of them), that this celebratory year has opened up the well-worn debate about whether he wrote the greatest plays in the English language at all.
Shakespearean scholars get very hot under the collar when the subject is raised. Anti-Stratfordians believe that someone else wrote the plays. They believe that Shakespeare was a frontman and that the real writer had to suppress his identity for political reasons. The amount of evidence against the glove-maker's son from Stratford is quite overwhelming, but nevertheless many Shakespeare scholars label such opinions as 'crackpot theories'.
A bit like Philip Marlowe
The first plays were all set in Italy (where Shakespeare never went) and came at a time when the slightest rebellion was punished with torture and execution in Elizabethan England. The Virgin Queen created the world's first secret service, which sent spies all over Europe, mainly recruiting them from Cambridge University.
One of them, Christopher Marlowe, was the most famous playwright in England until his untimely murder in 1593 – coincidentally the same year in which Shakespeare emerged as a writer.
But did Marlowe really die? He may have been forced to take a new identity and live abroad to continue Elizabeth's espionage activities. If so, would he stop writing plays? Unlikely. A frontman back in London would be found and well-paid for his collusion.
If you care that the true author is celebrated this year, and not the frontman, or if you are curious about this extraordinary murder mystery story, then don't miss 'Shakespeare's Ghost' – to tell or not to tell?' (Sorte Hest Theatre, February 29-March 19), a shockingly different kind of celebratory production in Copenhagen this year.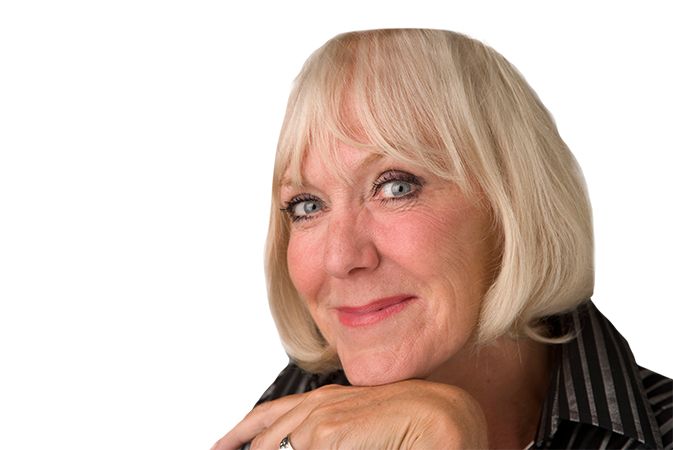 About
Vivienne mckee
Vivienne McKee, Denmark's best-known English entertainer, is this country's most beloved foreign import. Over the last 34 years, hundreds of thousands of Copenhageners have enjoyed her annual Crazy Christmas Cabaret show at Tivoli, marvelling at her unique, wry Anglo wit and charm.