Opinion
Fashion Jam: Invest a mo for that perfect glow
Jenny Egsten-Ericson
---
This article is more than 7 years old.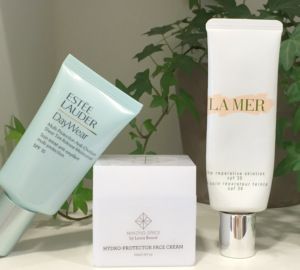 Trends come and go, but great skin never goes out of fashion. On the spring/summer 2016 catwalks, complexions ranged from dewy and fresh to sculpted and perfected, but with one common denominator standing out from the rest: 'glow'.
And let's 'face' it, we all want to look our best and our youngest and there is nothing young about dry and dull skin. So how do we get that glow?
Moisture x3
The key to healthy-looking skin is moisture, moisture and moisture from the outside to the inside. There are no short-cuts, so you will have to put some effort into it and be very selective when it comes to what you put into your mouth and onto your skin.
We all love to get a tan at this time of year (I'm certainly no exception), but we also know that wearing a decent sunscreen on our faces every day is one of the best routes to having younger-looking skin for longer. Because no matter how much we love those rays of light, they are our youthful-looking skin's worst enemy.
Epidermal alchemy
But finding a formula that you're happy to make a part of your daily beauty regime is another matter. Historically sticky, pore-blocking and greasy, sun protection factor (SPF) sunscreens are a much-maligned bunch – but the good news is that with ever-evolving formulas and improved technology, there are now plenty of facial sunscreens that protect your skin whilst being a pleasure to use. What you're looking for is both UVA and UVB protection (a minimum of SPF 30 in summer), and a formula that suits your specific needs: from barely-there textures to subtly-tinted creams for when you don't feel like wearing make-up.
I tend to always wear a moisturiser with an SPF of 15-30 all year round. I'm not a big fan of traditional foundations that cover up and hide your skin like some sort of mask that looks like it could crack at any moment. I think it always looks better to use a tinted moisturiser. It will even out your skin tone but not cover it up, and it looks much more natural and gives you that glow that you so desire.
Highly recommended
One of my favourite products is La Mer, reparative skin tint SPF 30, which works well all year round and comes in a variety of colours. It's a bit pricey but lasts a long time.
In the summer my absolute favourite is – and has been for the last 15 years – Estee Lauder Day Wear, sheer tint release moisturiser SPF 15, but since it only has SPF 15 you might want to add a higher SPF underneath during the summer months. It does the job as it adapts to your own skin tone, which is all you need in the summer, and it will give you that perfect glow.
There are of course other routes to that elusive glow, including bronzers and highlighters. Exfoliating is also extremely important, so add it to your beauty routine once a week to get rid of that dull old skin and enjoy the new. Safe
tanning!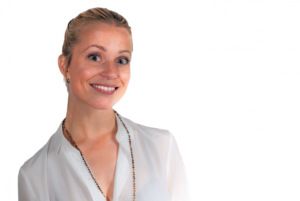 About
Jenny Egsten-Ericson
As a Swede who spent eleven years in London and New York, coming to Denmark four years ago had its ups and downs. Having worked in fashion most of her professional life, Jenny (@jennyfashjam) will be giving her opinion on our dress sense: the right choices and the bad ones.