Opinion
Fashion Jam: How fashion and politics go hand in hand
Jenny Egsten-Ericson
---
This article is more than 6 years old.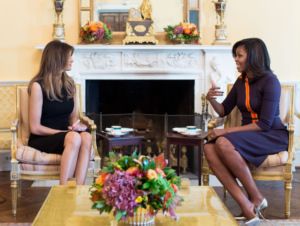 2016 was one of the most politically and culturally bumpy and unstable years of recent times. The turbulent US election, Brexit and Black Lives Matter still continue to make daily headlines.
As we know, difficult times inspire some of our most interesting and fascinating art. I believe that if we've learned one thing from the past 12 months, it's that clothes are so much more than something we simply wear.
Michelle then Melania
Michelle Obama always paid very close attention to what she was wearing throughout her time in the White House – after all, the world was watching her choices closely. The past year was certainly no exception, and her outfits were often analysed by experts who applauded her support for new designers and staying true to her signature style.
In 2016 fashion and politics collided more than once, and not only when Michelle was in the room. Melania Trump, who will now hang her dresses in Michelle's wardrobe, has already (of course) sparked controversy and made statements through her clothing during the campaign. She chose many vibrant ensembles throughout the course of the election in my opinion – which were all very appropriate and classy, but without being boring.
But her Gucci pussy-bow blouse caused a bit of a stir. Social media went crazy over her shirt style and perhaps overanalysed its meaning. Some thought she was subtly commenting on one of her dear husband's blunt comments to a reporter when he famously said: "When you're a star, they let you do it. You can do anything. Grab them by the pussy."
Labels are now taking a firm stand against dressing her, although not all designers. Tommy Hilfiger told WWD that anyone should be proud to dress her, while Tom Ford said: "She's not necessarily my image."
Pantsuit presidency bid
Hillary Clinton, on the other hand, has become the face of the pantsuit. Women all over America headed to the polls on Election Day wearing pantsuits – Clinton's most iconic look.
Even Beyonce showed her support for Clinton by wearing a polka-dot pantsuit to show her allegiance at a 'get out your vote' performance in November.
'Pantsuit nation', fashion and politics personified, has joined a complex history of other collectives such as the Black Panthers, Hells Angels and even the KKK who've used clothing as a force.
Slogans said it all
More celebrities than ever showed their support for candidates through fashion in the form of t-shirts with slogans and pictures or hats. Designers also took a stand with slogans on their work.
Dior's new creative director, Maria Grazia Chiuri, revealed a "F*ck Trump dress" at New York Fashion Week, and Alice and Olivia designer Stacey Bendet wore an "I'm with her" skirt to her own presentation.
Finally at London Fashion Week, designer Ashish Gupta presented his line in a t-shirt that read "Immigrant". Initially a response to Brexit, the piece became a big hit and during the US election one was made with Donald Trump's order to "Build a wall".
The consensus following 2016 is that fashion and politics go hand in hand.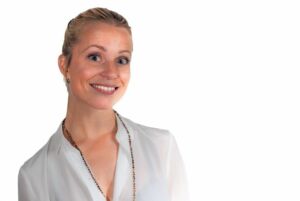 About
Jenny Egsten-Ericson
As a Swede who spent eleven years in London and New York, coming to Denmark four years ago had its ups and downs. Having worked in fashion most of her professional life, Jenny (@jennyfashjam) will be giving her opinion on our dress sense: the right choices and the bad ones.