Opinion
Fashion Jam: Pick and mix!
Fashion Jam
---
This article is more than 6 years old.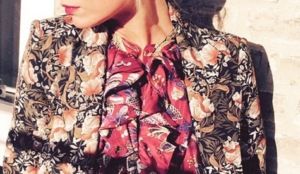 During my lifespan I don't think I have ever seen such variety in fashion as this autumn/winter, and it is all but boring.
Forget about all the things you have tried to get your head around in regards to Scandinavian fashion and throw it out the window. There is absolutely nothing minimalistic, black, white or grey about this autumn, and the Danes must be so thrown and confused!
Winter is colouring
This autumn/winter we don't want the grey scale and strict lines, we want colours, patterns and frills, and we want them all together. You would be best off walking into your grandmother's closet in the dark and putting on as many things as you can, and voila you are done. It might sound awful, but it's actually quite refreshing and fun!
There are no rules. You can wear flowers with stripes, checks with flowers and flowers with other flowers – the possibilities are endless.
Mostly thanks to Gucci, florals are no longer synonymous with the ditsy fabrics of summer fashion, although these are darker, bewitching blooms. Flowers may be just what we need in a world that's mostly dark and grey.
Wondrous for wardrobes
But actually the autumn/winter 2017 fashion trends are shaping up to be very good news for your wardrobe. Why? Well, rather than the old-fashioned system of one thing being 'out' while another is deemed 'in', designers have broken down the boundaries of what can be considered of-the-moment.
Many trends are hitting their third or fourth winter season in favour (flares and chunky knits with midi skirts, for example), and that's a marvellous thing. Not only have you become accustomed to that particular way of styling, but it's highly likely you'll own one or more pieces to get going again without delay. If it isn't broke …
Bohemians in rhapsody
Then there are the genuinely new autumn/winter trends that have almost been built just to make us happy.
If there's one hue that screams A/W 17 from a mile off, it's red. Worn boldly so often on the catwalk, this is approachable for all mortals as it just happens to be the most flattering colour on all skin tones, so it's a win-win.
Boho is never far from the style psyche, but rather than full-on 1970s throwbacks, this season an artsy spirit has manifested itself in a series of craft-inspired dresses. When Gucci, Valentino and Alexander McQueen are all marching to the same beat, you know this is one dress trend that really has legs – and will probably be copied endlessly on the high street.
Another trend you won't be able to escape is the checked blazer, and there is no shortage of alternatives if you want to buy one.
Safety in numbers!
To sum up the coming season, I would say it's really hard to go wrong because it's very forgiving and generous when it comes to what is accepted or not.
Just remember, more is more.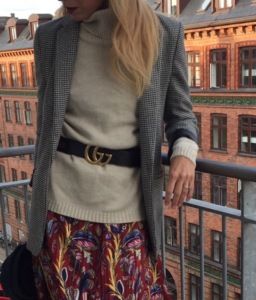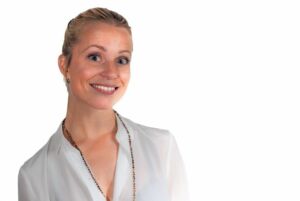 About
Fashion Jam
As a Swede who spent eleven years in London and New York, coming to Denmark six years ago had its ups and downs. Having worked in fashion most of her professional life, Jenny (@jennyfashjam) will be giving her opinion on our dress sense: the right choices and the bad ones.