Opinion
Opinion: You can lead a Dane to water, but true happiness lies at home
Anna Glasser
---
This article is more than 5 years old.
On the verge of a move to Copenhagen, a reluctant New Yorker weighs up the pros and cons of life in Denmark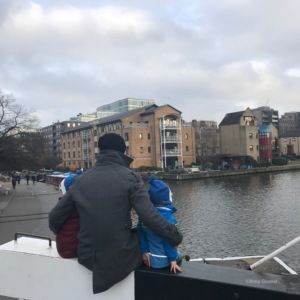 "What are we doing in this rat race? We don't even get to enjoy the city because all I do is work!" That has long been the refrain of my Danish husband stuck on the London treadmill.
"But we're happy," I argue. Or at least I am and I think the children are.
We have a beautiful minimalist chic flat overlooking the uber-hip east London canal. Sure, we get egged by the neighbourhood kids every now and again – but usually only during Halloween and increasingly less frequently as rising egg prices made this more of a niche sport.
What's more, we are, more by accident than design, in the catchment area of one of London's most sought-after schools – we didn't even have to take out a second mortgage for the privilege of giving our kids a halfway decent education.
Living the dream
So we were living the dream. I work hard saving the world at an independent climate change think-tank, while the other half dutifully maintains our outrageous cost of living as a corporate lawyer. Surely, any boring, soul-crushing work in honour of Mammon is atoned for by my eco-warrior credentials, not to mention the sassy New York attitude.
And even if it isn't, thanks to his toiling away we are certainly able to enjoy a good night out at one of London's eccentric restaurants or quirky events – disco soup at the Victoria and Albert anyone?
Plus, let's not forget all our friends: a mini-UN of Argentine architects, American authors, French foreign correspondents, Indian design-insiders and even a British psychologist to keep us on balance. What more could we want?
More 'far' time
After growing up in small, sensible Denmark though, my husband could think of a few things. He isn't proposing escaping to the country to tinker around in a workshop brewing craft beer all day. Undoubtedly, he'd like that, but would know it wouldn't gain any traction from me.
What he is looking for is the illusive commodity of a busy urban life – namely time to enjoy London beyond a drab office during the week and our shabby-chic neighbourhood at the weekend. Most importantly, he wants time to spend with our two children, who are aged six and two.
And it seems, moving to Copenhagen could offer just the remedy he is after, even if I do have a sneaking suspicion that the more time he has, the less money I would have in my purse.
Big Apple girl
As a native New Yorker, all cities are basically second best for me. Growing up in the Big Apple was conducted at breakneck speed, so moving to London five years ago required a downshift.
I've managed alright – sometimes I even find myself tsk-tsking jaywalkers when I get back to New York City. But now what? Should I shift into neutral Copenhagen style?
It feels like I am checking into the old folks' home already. But perhaps there is an argument …
Home of happiness
Since the UN began its World Happiness report in 2012, Denmark has consistently been ranked as one of the happiest places on earth. That is barring 2017's second place demotion to Norway. But when it comes to Scandinavia, I say: "Potayto patahto."
What makes the Danes such a happy bunch then? Seems to me they're always talking about escaping to sunnier climbs on their generous six-week holidays.
Perhaps it's the considerable social safety net extended to everyone including healthcare, school and university – and even a pension scheme and fair benefits to those falling on hard times.
Or maybe it's all the endorphins coursing through the veins of the cyclists accounting for over a quarter of every trip in Denmark – a great way to enjoy the top-quality Copenhagen air.
Then again, it could come down to low expectations. I've noticed after spending half a year in a dark, wind-whipped fog that it doesn't take more than a ray of sunshine, or a nip of aquavit, to put a smile on even the hardest of Danes.
Cool for kids
Whatever the explanation for their happiness, the pros of embarking on Danish family life are strong. For starters, both men and women are offered generous parental leave with many families enjoying up to one year of full pay, after which children can enter full-time daycare.
It's all institutionalised, cutting the stress of calculating the most efficient childcare regime. Then at the age of six it's off to the local school – where most kids can safely escape stressful standardised testing until they're ready to enter university at the age of 19.
Pretty passable for parents too
Seems all good for the kids, but what about Mum and Dad? After all, the whole point of my husband's idea was to gain more time outside the office – not structuring our kids' lives inside of schools for the foreseeable future.
Well if the World Economic Forum's Better Life report is anything to go by, Danes have the best work-life balance of over 40 countries surveyed. Apparently, these plastic brick-building wizzes even go as far as prioritising life over work!
That's not to say families aren't stretched. I'm sure there are days, weeks or months when even the happiest of Danes question their life choices. But, at least there's a societal attempt to give families the structure they need to thrive.
Unless of course you decide to be a stay-at-home parent, in which case good luck explaining that to everyone. I guess there can't be a perfect place for everyone.
Team Denmark
So my husband asks: why don't we reap these numerous benefits for our family? In return, all we have to give is something like 65 percent of our annual income back in tax. While I love London – from the hustle and bustle of the wonderful street markets to the gloriously long summer nights spent outside drinking and eating too much – he does have a point.
Denmark can be a bore at times – grey winters trapped inside, the incredulous looks of young pimple-faced baristas as I fumble through my Danish, omnipresent candles to ward off dullness – but is London really any better?
Heck, when I think about it, I'll gladly trade the pale-faced tube commute to join the ranks of sleek-cheeked hipsters cycling off to work every morning. Plus, who wouldn't want hard-wood floors, designer lamps and beautiful textiles decking out their flat? Come to think of it, I could easily enjoy six weeks of holiday. And, let's not forget: vikings!
So for all that, we're Copenhagen-bound. I've handed in my notice to my long-suffering boss. Now I'll slowly start to fill our moving boxes and undergo the exciting task of canceling utility bills, all the while hoping to weasel my way out of our rental contract early.
But, before starting our new life filled with a well-organised school system, high taxes and hygge, we'll be embarking on an epic six-month family travel adventure, taking in the highs of sunny Samoa and the lows of caravanning through New Zealand with two car-sick kids.
Here's to a new, slower adventure!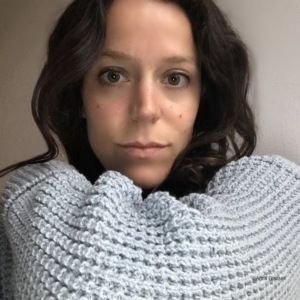 About
Anna Glasser
Anna Glasser works in communications within the environmental sector and occasionally undertakes freelance writing assignments. Check out her new blogging project, North Atlantic Currents, here