Opinion
Startup community: Hot technology to watch in 2018
Thomas N Horsted
---
This article is more than 5 years old.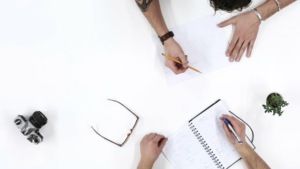 Happy new year to all you entrepreneurs, startup employees, innovators, community builders and investors. You all make up the startup community and act as the agents of change who will make things happen in 2018 and beyond. As always, enthusiasm is high as we enter a new year, so let's look at some of the key trends in technology that I believe will shape business this year.
Internet of things
Yes, this 'old' trend is back, as I believe smart devices and their interconnectedness will get smarter and take over more aspects of today's lifestyle. We see them more and more in our homes, cars and cities, as chips and sensors become the norm. The next step will be for these devices to collaborate more and further personalise your lifestyle. Can blockchain be a part of this next step? Maybe, we will have to wait and see.
Blockchain and cryptocurrencies
Speaking of blockchain, this hot technology is pushing towards becoming more mainstream this year and in the years to follow. Obviously cryptocurrencies have gained massive interest as a potential investment with the soaring value of Bitcoin and other cryptos late last year. However, a more interesting development in the blockchain space will be the actual real-world applications that emerge from being able to share, distribute, decentralise and tokenise data. I believe we will see a wider adoption in the internet of things and in payments and transactions.
Augmented Reality
Augmented Reality (or just AR) has been slower to take off than expected. However, I do believe that it will have a breakthrough year for both investments and user-applications. From facial recognition, to educational purposes and smart cities, more startups and developers will push this forward as it slowly sneaks into our daily lives.
Artificial Intelligence
Yup, Artificial Intelligence (AI) is no longer theory on a piece of paper, but is being implemented with serious implications for businesses. I believe it will continue to push the limits of what is possible. 2018 will see startups use it in a range of business applications like robotics and automation, but also to create more revolutionary solutions to real and complex issues.
Now, that you have read this, get ready for 2018 and the entrepreneurial landscape that will be a part of shaping society. Ready for it? Yes, that is a Taylor Swift song! But seriously, are you ready for it?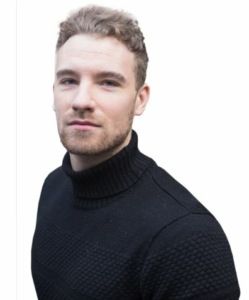 About
Thomas N Horsted
Thomas (@thomas_hors) is the former co-founder and COO of Startup Guide – The Entrepreneur's Handbook. He now works as a startup scout for IKEA Bootcamp in collaboration with Rainmaking (ikeabootcamp.rainmaking.io). As an entrepreneur with an academic background in media studies and kaospilot, he understands the combination of praxis, reflection, creativity and theory needed to bring startup projects to life.