Opinion
Straight Up: The Danish Model is to strangle the refugee
Zach Khadudu
---
This article is more than 5 years old.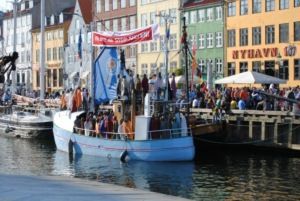 It is an open secret that the Danish government is on an all-out offensive to rid Denmark of the nuisance of asylum-seekers and refugees.
You're unwelcome
The Lars Løkke Rasmussen-led government has tried just about everything in the book to shun, forcefully deport and criminalise asylum-seekers and refugees.
One of its go-to initiatives is lumping together the rejected asylum-seekers in refugee camps that can only be compared to death gallows – yes, I said it.
The idea is to apply extreme psychological pressure to these asylum-seekers. Hopefully they reach a breaking point and get the message: "You are not welcome to Denmark." And the government is slowly but surely achieving this objective.
Story of our times
I have known Amara Fiko (not his real name) for the last eight years. He has been entrapped in the vicious Danish asylum system since 2010. He fled here after his family were killed in a violent conflict in his home country.
His lucky escape came when he took a chance as a stowaway aboard a cargo ship. He had no inclination as to where the ship was headed. All he wanted was to escape the targeted violence and save his life. After days of dehydration, starvation and sea sickness, Amara arrived in European waters.
Sounds too Hollywood? Real life is sometimes stranger than fiction: try making friends with a refugee and listening to their life's journeys.
Out of the fat …
Frail and fatigued, he emerged from his hiding dungeon under the ship's belly. He gave himself into the crew. The captain ordered that he be handed over to the authorities as the ship docked. That is how Amara found himself in Denmark.
After several days of detention and interrogations, his asylum case was opened by the Danish Immigration Service. Over the following years he was summoned to a dozen interviews to ascertain his asylum claim. His claim was finally rejected and he was listed for deportation. He was sent to a removal camp where he is being held.
State of limbo
Shattered and dejected, Amara actually asked the authorities to deport him – despite the likelihood he will face jail, torture and degrading treatment in his home country. He has had enough.
But the irony of it is that the authorities have failed to deport him, although they still decline to grant him residence to stay. He, like hundreds of others, remains in a state of limbo. 'Doomed if you do, doomed if you don't' – that is the policy.
Amara's story is but one of many. At Kærshovedgård, Ellebæk and other camps, hundreds remain in oblivion – hidden in plain sight from us all.
Flat on their face
The good old media have switched their cameras off from the misery of these asylum-seekers. The self-anointed do-gooders, left-leaning activists and politicians have since moved on to other pressing issues … while the right is having a ball.
One such issue was the outlawing of the wearing of burqas and niqabs, which was recently passed by the masters of damnation.
The self-declared custodians of democracy and defenders of freedoms want to protect free choice – especially for Muslim women. So to save them from being forced to do one thing, let us take their agency away and force them to do another – sure makes sense.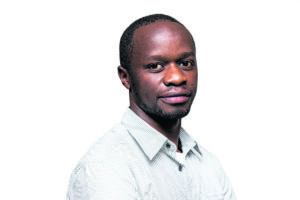 About
Zach Khadudu
Zach Khadudu is a Kenyan by birth and a journalist by choice. He is a commentator and an activist with a passion for refugee and human rights. He may share a heritage with a certain US president, but his heart lies elsewhere – in the written and spoken word.