Opinion
This Week's Editorial: The summer is over
Ejvind Sandal
---
This article is more than 3 years old.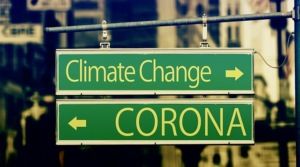 The nation is now preparing for the long haul in a changed world. The virus is still around and may be for quite a bit longer. Hot spots are popping up and the law about covering our faces is a joke.
The new norm
However, we are addressing the situation with dignity. The health service is back to normal and is now treating new virus cases with experience, utilising remedies that don't involve ventilators at an early stage. 
Testing is routine and capacity is improving to the extent it's easily available in your neighbourhood and the results are more or less instant.
Keeping a lid on the spread by using tracing apps and other methods will ensure fast action  and local lockdowns when needed. Nightlife restrictions, more homework and funny looking mouthpieces are quickly becoming the new norm. 
Climate action … finally
It could be a jump start for climate action. Airlines are down in capacity without strong taxation. The new vegan party has collected signatures and is now running in the next general election. 
The politicians are preparing themselves for the legislation to phase out automobiles run on fossil fuel. The public is apparently adapting to the increase of taxation and depreciation of the existing fleet. 
The next target will be a household limitation for old appliances and the improvement of house heating systems.
In general, we are witnessing the implementation of renewable energy systems: from large offshore wind parks on power islands to photovoltaic power plants on land. Using fossil fuels to power our utilities is doomed, and that includes the use of biomass. 
PM's pet project
The budget law for 2021 is under negotiation. It will seek to absorb the huge financial stress of the coronavirus compensation measures and address the expectation of continuing with such remedies, but at a much lower rate. 
There's no drama in sight as the PM is concerned about her proposal for the 'Arne Pension' – early retirement rights for 'worn out' workers in the work market. 
She is willing to compromise on everything else so a couple of billion kroner is available for her pet project. 
Fewer skiers and suntans
So, a special summer is over, and a lot of Danes have discovered their own country as a nice place to enjoy their holiday. 
This coming winter we can expect skiing to become less popular, as well as trips to sunnier climes, with many put off by the possibility of seeing their destination's colour rating on the Foreign Ministry's travel guide change just hours before departure.  
Meanwhile, we are all waiting for a vaccine, and it will undoubtedly help ease the anxiety of vulnerable groups such as the elderly and the handicapped citizens. Let's compensate them with extra care in the future. (ES)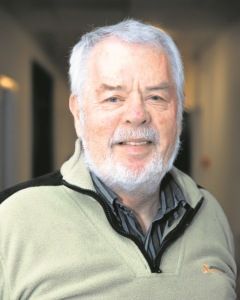 About
Ejvind Sandal
Copenhagen Post co-owner Ejvind Sandal has never been afraid to voice his opinion. In 1997 he was fired after a ten-year stint as the chief executive of Politiken for daring to suggest the newspaper merged with Jyllands-Posten. He then joined the J-P board in 2001, finally departing in 2003, the very year it merged with Politiken. He is also a former chairman of the football club Brøndby IF (2000-05) where he memorably refused to give Michael Laudrup a new contract prior to his hasty departure. A practising lawyer until 2014, Sandal is also the former chairman of Vestas Wind Systems and Axcel Industriinvestor. He has been the owner of the Copenhagen Post since 2000.