Opinion
This Week's Editorial: New normal beckons
Ejvind Sandal
---
This article is more than 2 years old.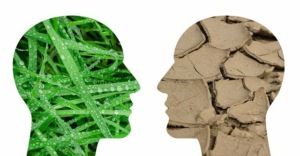 A year ago we were at ease with the world, but then came the virus and it changed everything.
We are now about to come to terms with it. Vaccination and the lockdowns may hopefully do the trick.
By midsummer we will be back to normal, provided that no evil mutations pop up and change the game.
Or at least the new normal. 
Time for major change
Since it is a pandemic, the combined and, to some extent, co-ordinated effort of science has been mobilised and in record time produced vaccines that will now have to prove themselves. 
However, experts have told us this could happen again in another shape and form in a world where there will soon be 8 billion people and who knows how many animals. 
To sustain the new normality, we will have to change our habits permanently. Handshakes and hugging are out – namaste is the new cordial salute. World travel will be greatly reduced as governments err on the side of caution, as no vaccine will offer 100 percent protection. And office landscapes will be reduced in size and capacity since home workplaces have been so productive.
Our small kids (ages 6-10) are now back at school. If for no better benefit, they learned to handle their laptops and the parents got them a crash course in homework assistance. We are hoping for news about their elder siblings, as frustration is widespread among teenagers, the group in society who have suffered the restrictions of movement the most.
More like blue flock
In the meantime, in the world of politics everything is moving at a great pace … away from the blue bloc. The PM is consolidating her grasp of power because her opponents are not really a bloc anymore, but rather a flock without determination and leadership.
Closer to home, government support party Radikale is suffering due to the loss of some of its most prominent MPs, not least the chair Morten Østergaard who had to resign his leadership and seat due to #MeToo allegations.  His replacement, Sofie Carsten Nielsen, is busy repairing the damage and not going anywhere.
Venstre has lost its hothead Inger Støjberg to Rigsretten (the Court of Impeachment of the Realm), but she didn't leave quietly, doing her best to further unsettle chair Jakob Ellemann who has had to sit back and watch Konservative take over as the largest blue party, according to the latest polls. 
But bar the possibility of another #MeToo or two, we can probably predict a year with little political turmoil. 
Climate: now is the time
The issue of climate change does not wait. With the US re-entering the Paris protocol, big decisions will be made – and costly ones too. 
If people are now as scared of global warming as they are of corona, the government should be able to implement the necessary measures to reduce CO2 emissions. 
This will necessitate another fight with the farmers to stop them using second-class land and reducing animal production. 
Also transport will require new standards. Electric cars will prevail, but the PM's claims that she can pursue impactful green policy at no cost to welfare might be a hard nut to crack since transport taxes are a major contributor to state finances.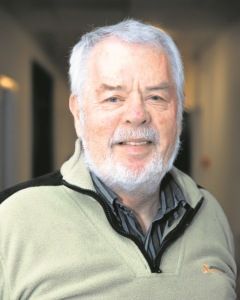 About
Ejvind Sandal
Copenhagen Post co-owner Ejvind Sandal has never been afraid to voice his opinion. In 1997 he was fired after a ten-year stint as the chief executive of Politiken for daring to suggest the newspaper merged with Jyllands-Posten. He then joined the J-P board in 2001, finally departing in 2003, the very year it merged with Politiken. He is also a former chairman of the football club Brøndby IF (2000-05) where he memorably refused to give Michael Laudrup a new contract prior to his hasty departure. A practising lawyer until 2014, Sandal is also the former chairman of Vestas Wind Systems and Axcel Industriinvestor. He has been the owner of the Copenhagen Post since 2000.