Opinion
Global Denmark: The future of education in Denmark?
Thomas Mulhern 
---
This article is more than 2 years old.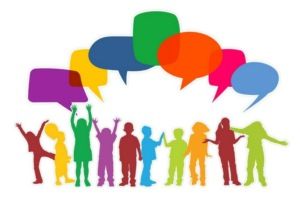 Lolland Municipality will open its doors this August to Denmark´s first ever international public school.  Its bilingual program will make it only the third school in Denmark to offer such a model from grades 0-9.  
Many benefits
Over 50 years of research has demonstrated that students participating in bilingual education –  in which the curriculum is equally split between Danish and English – have an enhanced ability to ignore irrelevant information, improved memory function, a greater awareness of the nature of language itself and impressive inter-cultural skills.  
Bilingual education is certainly not a new idea, as the Netherlands alone has around 150 bilingual schools with instruction both in Dutch and English. 
Denmark, however, does not regard it as a viable alternative to standard monolingual education and this has forced many expat, Danish repat and multicultural families into a straight choice between a Danish or an international school.  
No drawbacks
So how can Danish society break down these self-erected barriers that stand in the way of authentic integration and global mobility? The short answer is to launch a national bilingual education movement, just as the Dutch have done. 
To integrate fully into Denmark, one needs to cultivate Danish skills, but this does not need to be at the expense of one´s English competencies.  To be international in Denmark, one needs to cultivate a global perspective, but this does not need to occur at the expense of participating actively in the Danish society.  
Studies show that students attain the same levels of proficiency in reading, writing, speaking and listening as students in monolingual programs.  Additionally, they develop the same appreciation and understanding of the host culture and community as students in monolingual programs. 
Value-added
Many families find comfort in the stability that comes with knowing that their children will transition nicely into a program if/when they leave Denmark.  
For those who do stay, it is important that the Danish language and cultural immersion that comes with being part of the rich Danish pedagogical tradition is maintained. Bilingual education offers the potential for families to meet both of these objectives. 
Bilingual education, and its underlying core principles of simultaneous integration and internationalisation, can overcome the either/or dilemma that faces many Danish, expat, Danish repat and multicultural families. 
It is truly value-added education – and a model that is now offered in both private and public schools in Denmark.  Will the model keep spreading as it has throughout other European countries? Only time will tell.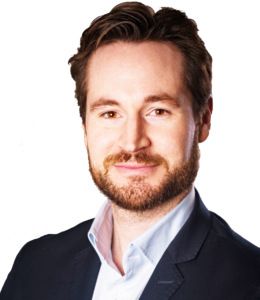 About
Thomas Mulhern 
Thomas Knudsen Mulhern is the administrative director of Globally Local, a consultancy firm that specialises in internationalisation in education. In addition, Thomas is the former international department head at Institut Sankt Joseph in Copenhagen.