Opinion
This Week's Editorial: Part of something again
Ejvind Sandal
---
This article is more than 2 years old.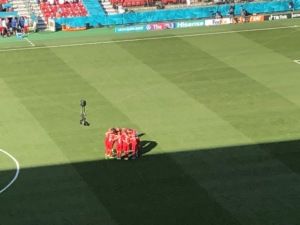 On Skt Hans Aften, we sing about the witches and trolls as they go up in flames. A time for reflection, sometimes.
A revitalised community
But this year, sympathy for purveyors of the dark arts was the last thing on our minds, as we mingled within our communities without masks, recognising faces we had not seen for ages. The pandemic is under control, and life as we remember it is back – almost. We can travel, we can dine, we are fearless. 
Something has changed though. We are still distancing. We do not hug. We remain reluctant to shake hands., and we also appreciate working from home, even though managers are calling for all hands on deck again. 
On top of this, we've experienced an overwhelming feeling of community these past two weeks, like it's hardwired into our bloodstream. It came via an unfortunate heart attack and a thrashing of the Russians. Off the field, the same foe intruded our airspace with warplanes, and we had to scramble our fighter-jets, instead of forwards this time, to see them off.
Nurses: out on their own
No, only the nurses give cause for genuine concern. During the pandemic they were praised and admired for their readiness to bring the hospitals up to speed, which they took as a promise of better pay.
But negotiations only yielded a rise of 5 percent over three years, so now they are on strike – or at least 10 percent of them with an emergency capacity maintained. No other group of public employees are in conflict, so they are all alone out there. 
Winning over public employers with economic means is not possible, but they hope to win the hearts and minds of the people/politicians before they have drained their funds. It does not look good for them as a Socialdemokratiet government will always try to avoid legislation. The Danish Model must be praised, after all. 
And public irritation over long waiting lists for surgery will erode the initial sympathy. Alas, the nurses' only hope is public service reform.
We are fit for fight
Meanwhile, the central bank has revised its prognoses on growth and expects the GNP to soon surpass pre-pandemic levels. That means the country is fit for fight. 
So are the political parties. They are positioning themselves for a possible general election in the autumn. The PM is losing support but still way ahead in the polls, and the blue parties are still not in shape to offer any organised opposition. 
However, some red bloc allies are ready to cash in. Foremost, we hear Sofie Carsten Nielsen from Radikale is considering a possible swing across the centre line, although she will find the immigration hardliners on the blue side just as unacceptable.
It would be nice to see the summer soften some of the more sensible politicians into a more civilized attitude regarding immigration so we can return to inspiring the international community instead of stonewalling the debate. 
Let's participate in the necessary international effort to find solutions for the desperate migrants fleeing Africans and the millions accumulating in refugee camps, instead of adding to the problem.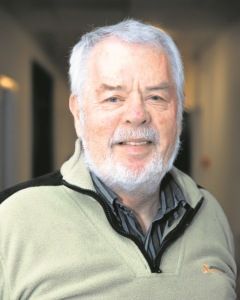 About
Ejvind Sandal
Copenhagen Post co-owner Ejvind Sandal has never been afraid to voice his opinion. In 1997 he was fired after a ten-year stint as the chief executive of Politiken for daring to suggest the newspaper merged with Jyllands-Posten. He then joined the J-P board in 2001, finally departing in 2003, the very year it merged with Politiken. He is also a former chairman of the football club Brøndby IF (2000-05) where he memorably refused to give Michael Laudrup a new contract prior to his hasty departure. A practising lawyer until 2014, Sandal is also the former chairman of Vestas Wind Systems and Axcel Industriinvestor. He has been the owner of the Copenhagen Post since 2000.