Opinion
Welcome Onboard: What you should be doing to advance your career in Denmark
Leslea Petersen
---
This article is more than 2 years old.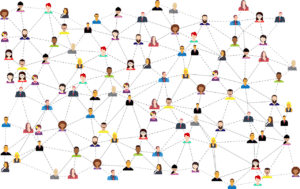 For the thousands of expats who settle in Denmark each year, transitioning into a career can be tough. Whether you're a recent graduate, spouse or traveller, many arrive hoping to advance their careers and to experience a better work-life balance, along with the many other work-related benefits that Danes often take for granted.
As a senior recruiter & HR business partner, I am well versed in the mistakes internationals make when trying to start a career here. That's why in 2019 I launched the non-profit English Job Denmark to guide internationals on how to navigate the Danish job market.
Realising that internationals are not the only ones making mistakes and needing help to learn how to accommodate another culture, I also deal directly with Danish companies, aiding them to create people-focused strategies to onboard and retain international talent.
Cultural minefield
Before travelling to a new country, we often buy a travel guide and try to orientate ourselves according to the local customs and culture. We do this as we wish to familiarise ourselves with what to expect upon arrival at our destination.
In Denmark, cultural boundaries are well hidden, making it even tougher for those not familiar with Danish culture to orientate the cultural landmine. With a lack of knowledge and understanding about the Danes and their work culture, many internationals are simply unable to adapt to what is needed and fold under the strain or, worse, commit a cultural no-no!
So, what should you be doing to advance your career in Denmark?
Stay relevant and modest
Try not to concentrate on big achievements or personal gain in order to impress recruiters. The Danes tend to be modest and don't appreciate grand gestures of self-proclamation.
Instead, it is the little things that make a big difference here and will ultimately lead to career success. It is essential you make small adjustments and include only scattered details throughout your CV and cover letter to ensure you are communicating in a way that Danes will want to respond to you.
With less than seven seconds to make an impression (the average time it takes to review an entire application in Denmark) you have to hit the mark quickly.
Volunteering looks good! If you are interested in gaining relevant work experience, then try to find something that is related to your line of work. For example, if you are a marketing manager you could volunteer to help a non-profit organisation with their social media or marketing strategy.
Be sure to add any relevant work experience to your CV and LinkedIn profile as this will show your current location as Denmark, which is very important.
Networking is key
Building your professional network is a surefire way of gaining momentum on the career ladder. A simple connect request to the hiring manager of a company is sometimes all it takes. In Denmark, almost 70 percent of all roles are filled through unsolicited applications or networking, meaning that you should try to perfect both.
LinkedIn is used extensively, so unless you have achieved an 'all-star' rating on your profile, you have work to do. Firstly, make sure your profile is complete with as much detail as possible.
Secondly, connect, like, share and comment on others' posts and articles. This will help your profile to gather what we refer to in the trade as "reach", thus ensuring that more people notice you. Don't be afraid to reach out to others with a simple, yet concise note stating that you are new to Denmark and would like to build your network. It works every time!
Flat: hierarchies, not beer!
Denmark is flat and so too is the hierarchy within most companies here. For those who have been used to working within a hierarchical structure, Denmark and its flat organisational structure, with no middle management, can be daunting. This is demonstrated throughout the company at everyday events, but no more so than at lunchtime when all staff (including heads of departments) eat lunch together.
Another occurrence that tends to worry internationals is the Friday bar. Most companies actually close earlier on a Friday, and some even offer an alcoholic drink during work hours to start the weekend off in the form of a Friday bar!
In order to sustain growth in an international arena, Danish companies are more reliant than ever on international talent. Although the need exists for a talented international workforce, not all companies know how to onboard and retain internationals. That is why English Job Denmark focuses on educating Danes and internationals to work better together.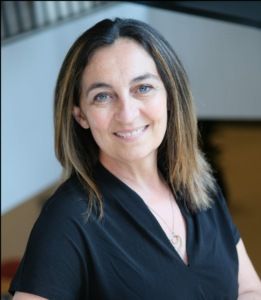 About
Leslea Petersen
A Brit married to a Viking who landed on Danish shores 13 years ago, Leslea is the communications director of TWG-EmployMe. With over 20 years' communications experience in both the business & not-for-profit sectors, Leslea is passionate about coaching professionals & businesses in effective communication.