Opinion
This Week's Editorial: Climate is everything
Ejvind Sandal
---
This article is more than 2 years old.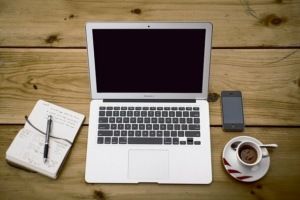 We have returned from our holidays and are back at work: refreshed, reinvigorated and raring to go. But while it's nice to see more of our colleagues now most workplace corona restrictions have been lifted, not everything on the horizon is rosy. 
Impacting our holidays
Nowadays, not only do we face the demands of our own working lives, but a long agenda of big issues – the largest of all being climate change. 
A UN report confirms that the challenge is clear and growing. Tourists returning from abroad have seen torrential rain and flooding with their own eyes – especially in Germany and Belgium – while forest fires, caused by drought and extreme heat, continue to ravage parts of Greece. 
Nobody doubts the seriousness of the situation, and anxiety about climate change has even sneaked into our holiday planning, as travel agencies are now marketing their products with information about the concentration of CO2 we can expect to encounter! 
Bins, garages and kitchens
On a day-to-day level we are voluntarily abiding to new systems for handling the rubbish produced by our households. And it is no exaggeration to say we have quickly developed an expertise at sorting the different kinds of trash, such is the need to separate our rubbish into 10 or more groups and deposit them into 10 different bins.  
Sales of electric cars are soaring and we even have a vegan political party running for parliamentary representation at the next election who advocate for eliminating meat from our daily consumption. It will be a hard battle to beat the great red sausage into submission. 
Crucial CO2 tax debate
Climate will dominate the political spectrum for a long time ahead, but the upcoming challenge will be to establish a climate tax on CO2 emissions. The debate will run and run, as the vested interests are numerous 
International industries, including cement producers and iron foundries, will lobby together with the greenhouse flower producers, and complications regarding measurements and deviations will confuse the debate for a long time. 
MPs on trial
Elsewhere, we are following the trial of Morten Messerschmidt, the deputy leader of Dansk Folkeparti, who stands accused of misusing EU funds. 
It's not the worst kind of crime imaginable, but Messerschmidt has advocated for zero tolerance in cases like his in some of his campaigns, so this would be a painful lesson for him if he loses. 
But really Messerschmidt is just the warm-up act for the main event: the Supreme Court trial of the former integration and immigration minister, Inger Støjberg. Again, it has little substance but her stubbornness to refuse to regret anything will make it entertaining if not tragic.
And all the while, one suspects that PM Mette Frederiksen is not quite clear of Minkgate. 
Olympic empowerment
With 10 Olympic medals the nation can feel proud enough to compete for a gold in the climate protection games. 
The ambition is there and, with so little international competition, it's as good a time as ever.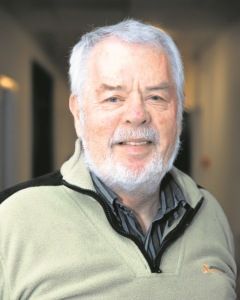 About
Ejvind Sandal
Copenhagen Post co-owner Ejvind Sandal has never been afraid to voice his opinion. In 1997 he was fired after a ten-year stint as the chief executive of Politiken for daring to suggest the newspaper merged with Jyllands-Posten. He then joined the J-P board in 2001, finally departing in 2003, the very year it merged with Politiken. He is also a former chairman of the football club Brøndby IF (2000-05) where he memorably refused to give Michael Laudrup a new contract prior to his hasty departure. A practising lawyer until 2014, Sandal is also the former chairman of Vestas Wind Systems and Axcel Industriinvestor. He has been the owner of the Copenhagen Post since 2000.