Opinion
Style Stil: A bespoke designer reveals the secrets of how to choose your perfect wedding dress
Sheryl Yip 
---
This article is more than 2 years old.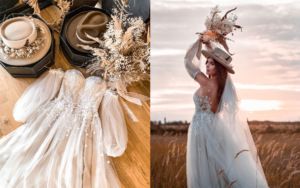 Hello girls and brides-to-be! October is one of the busiest months for brides to research and plan for their hyggelige summer weddings! How is it going with your 'Yes' dress?
As a bespoke designer of wedding dresses, I am often asked by prospective brides how they should choose the right dress for their special day. My simple answer is "Fit", a holistic idea that the dress could truly fit you physically, sentimentally and practically.
In this special edition, I'll take you on the bridal journey of finding your 'fittest' wedding dress. In other words, you are diving into a world of bespoke and luxury – how one-of-a-kind wedding dresses are designed for individual brides. Let's get started!
Online photo VS gown trial 
Have you ever experienced seeing a beautiful dress online that didn't look as good once you put it on? Here comes the same with wedding dress.
Instead of piling up a bunch of 'dream dresses' on your IG and Pinterest, try a range of dresses with different silhouettes. Pay attention to which gown shapes look flattering on you. I recommend brides to take a gown trial, not only with the design they like, but also with various silhouettes such as A-line, mermaid, strapless, V-neck or open back. You will be overwhelmed how you look in front of the mirror.
"I always imagined wearing a romantic A-line gown and never thought I'd look good with a mermaid. But I'm so surprised by how seductive and feminine I am with a mermaid," one of my brides confessed after her first gown trial. 
No women's body figures are the same, and there is no such thing as a perfect body shape. Picking a suitable dress silhouette, which is able to contour the beauty of your body, is not easy. But with the help of a designer's eyes, we are able to assess our clients' body measurements and understand the methodology in order to dress them well. Gown trial fittings trying out different silhouettes can ease most of the worries of brides still immersed in the 'dream dress photo fantasy'.
During this bridal journey, you will also grasp a better picture of which white matches your skin tone, and whether the length of your train is suitable for your venue. 
But does a gown with excellent shape on you mean it is 'the one'?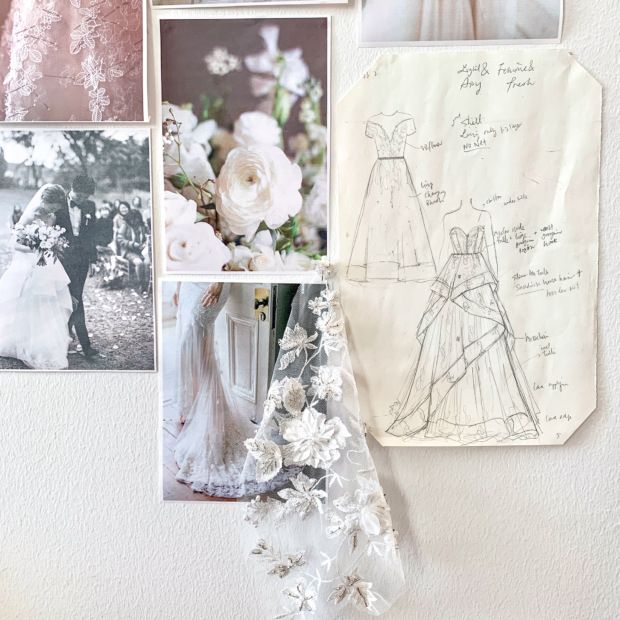 "Dress to be Yourself"
I remember a bride with a 'luxurious' problem: she dressed stunningly with multiple silhouettes, so she hesitated.
My many years of bridal consultations, dating back to 2014, have taught me that one of the keys to deciding on the wedding dress is that you must be yourself and feel comfortable.
"A perfect wedding dress should not only fit the bride's figure, but also her personality to reflect her uniqueness," I told my bride, and she eventually made up her mind.
During one-on-one bridal consultations, I love to obtain an in-depth understanding of my bride's personal style, along with little secrets about her wearing habits, preferences and needs. In my vision, dressing to fit both personality and body figure is the greatest way to empower and highlight a woman's femininity and confidence. 
A romantic bride may prefer floral, handcrafted lace instead of a geometric graphic pattern; an unconventional bride may opt for wearing sleek, silky satin pants; a free-spirited bride may choose for an A-line with a light and airy tulle. Thanks to the difference of fabric textures, they convey and represent different perceptions of personality and aesthetics.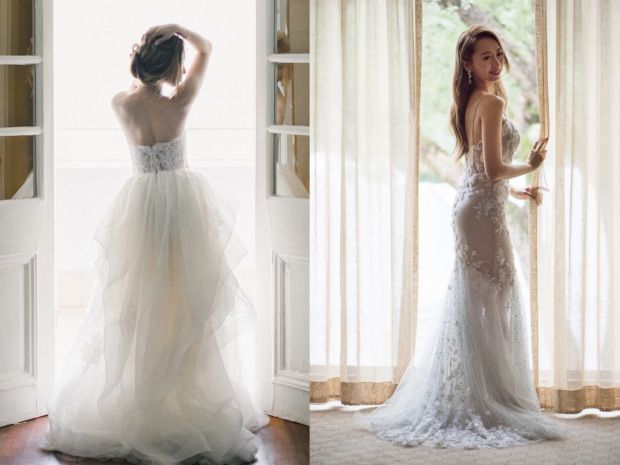 Customisation for versatility
Dress design is boundless but should be functional at the same time. When you're choosing your 'one-and-only', don't forget to consider the practical side: walking the aisle, dancing and the venue. Choosing a big petticoat ball gown will definitely frustrate you if you're a dancing queen.
A gown with a shorter train to showcase your excellent dance moves will be a fantastic option if you enjoy partying on the dancefloor and hanging out with guests. Pairing with a bridal overskirt or detachable modern sleeves will surely be the wow factor at the party. Customisation creates versatile designs and is one of the ways of fulfilling both aesthetic and practical wishes in one dress (or two?). 
Style is timeless 
Imagine 20 years later when you look back at your wedding photos: will this be the style that you still love and are proud of? I love to speak to my brides for this final check. At the end of the day, style is eternal. Your perfect wedding dress should be timeless and fit you holistically.
I'm Sheryl, and I'm here to share fashion insider secrets to girls and brides. If you wish for any professional bridal advice, please book a private appointment at sherylyipbridal.com.
Good luck on your wedding dress hunt!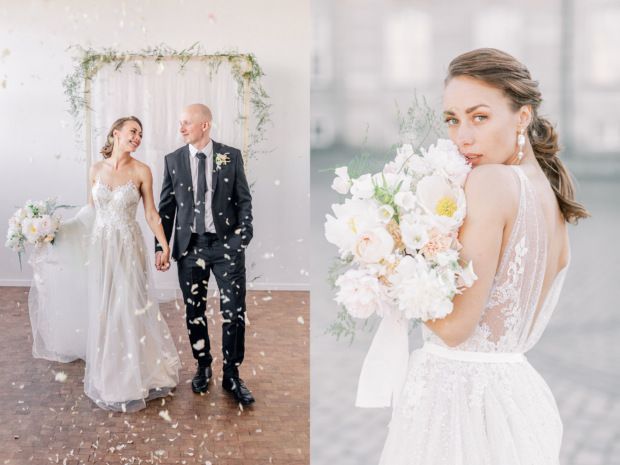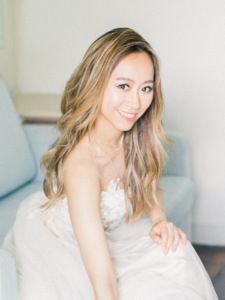 About
Sheryl Yip 
Sheryl is the fashion and bespoke wedding dress designer at her own Copenhagen-based atelier, @sherylyipbridal. Her designs have been worn by hundreds of brides around the globe. Passionate about couture and customisation, she believes dressing well-fitted to personality and body-figure is the strongest fashion statement. Following her relocation from Hong Kong in 2019, Sheryl lives in Copenhagen.