Opinion
Mishra's Mishmash: This cake needs a stir, Støjberg!
Mrutyuanjai Mishra
---
This article is more than 1 year old.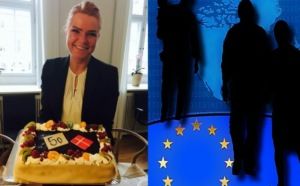 Denmark has often committed blunders by not respecting family values. 
Did not follow recipe
Family life protection is guaranteed under the European Convention of Human Rights, to which Denmark is a signatory.  
And Denmark's tendency to get it wrong in these matters was once again highlighted when 26 judges convened on December 13 to find Inger Støjberg, the country's former immigration and integration minister, guilty of violating article 8 of the European Convention on Human Rights – the law chiefly pertaining to the right to family life. 
Over and above that, the judges also stated in their judgment that she did not follow the Danish ministerial accountability law.
Frosty condemnation
Some 25 of the 26, of whom half were Supreme Court judges, formed a thumping majority to pass the historic judgment. It was an emphatic signal that Denmark cannot keep on violating human rights laws in the name of glorious thoughts. 
Støjberg was sentenced to two months in prison for illegally separating several asylum-seeking couples. 
It was a reminder that Denmark cannot keep on continuing with racist practices disguised as concern for minors. 
For almost two decades we have seen a barrage of new restrictions and laws that affect migrants' lives in Denmark.
There is only so much cake the migrants can stomach!
Sickly aftertaste
Under Støjberg's watch, more than 100 new restrictions were introduced. Each time she provocatively celebrated each new restriction with a cake. 
This sadistic practice of celebrating new measures not only made the lives of immigrants even more miserable, but it percolated into other professions. 
After all, why should the police restrict themselves, and why should the common man respect immigrants, if a minister is acting in this way?
It was as if discrimination was becoming an acceptable norm. With every mouthful, Støjberg was telling the watching public that if you were not born here, you will never be accepted as a Dane.
Half-baked notions
Støjberg may be one of a very small number of ministers in Danish history to be impeached and found guilty of deliberately violating the Ministerial Responsibility Act, but she is not the only one guilty of violating the principles set in article 8 of the European Convention of Human rights. 
It is well documented how Denmark has forcefully deprived the children of Greenland of their right to stay with their families. Children from the island were forced to come to Denmark against their parents' wishes. 
Fortunately, this despicable practice has stopped. The Danes need to realise that there are decent and compassionate methods to integrate immigrants into their society, without resorting to the inhumane practice of celebrating making their lives harder with cake.
Stir Støjberg, stir
Støjberg will get enough time to bake cakes while she serves a jail sentence of 60 days. The verdict cannot be appealed and the jail sentence is unconditional.
The legal system of Denmark has finally acted in accordance with the principles and values of human rights, but the million-dollar question is whether this is enough to stop the everyday racism that prevails in Danish society.
Whether it's in school or college, in the workplace or in dealings with the police, a new example was set on December 13 that will hopefully pave the way for more tolerance in the future.
Should that be the case, then we can all celebrate with cake!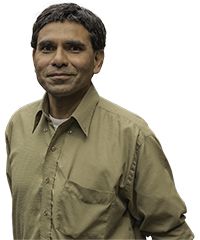 About
Mrutyuanjai Mishra
As a regular contributor to the Times of India, the country's largest newspaper, Mishra is often sought-after by Danish media and academia to provide expertise on Asian-related matters, human rights issues and democratisation. He has spent half his life in India and the other half in Denmark and Sweden.