Opinion
Voice of Ukraine in Denmark: Nightmare or reality?
Luka Perehinets 
---
This article is more than 1 year old.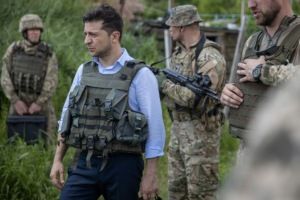 War crimes have no statute of limitations. This – and every catastrophe Ukraine has endured in its 3 decades of independence – is the undeniable truth. As the country's bid to end the war and join the European Union soars, the people that have suffered before, suffer still.
The support of the international community has reinforced the people's motivation to save their homeland. However, as Interior Minister Denys Monastrysky says, "Any scenarios are possible tomorrow." The estimated 20,000 Russian soldiers killed in action is little comfort for the estimated 7.4 million refugees scattered across the world, forever separated from their lives.
More than 100 days have passed since the invasion began, and the end is nowhere to be seen.
Ukraine graduating class
As a fellow high school graduate in the class of 2022, the celebrations commence for the students of gymnasiums across Denmark, but such celebrations as the infamous 'Truck Ride' cannot be shared with the graduates of Ukrainian schools this year.
An end to a school year is a joyous occasion, yet for the graduates of school No 134 in Kharkiv, they choose to once more remind the world of their threatened futures. Amidst the broken glass of the dining halls and classrooms they had spent their lives getting accustomed to, there are no celebrations. There is no relief.
Ruins as a home
Assault operations in Severodonetsk have left many casualties, leading those still alive to question the point of return. A paramedic in the region Ekaterina Perdenko spoke of her home as "nothing to come back to."
With millions of Ukrainians seeking refuge within Ukraine and across Europe, many have to adjust to a new and neverending cycle of displacement. Many have fled their homes for a second time.
Serhii Korovayny was first forced to leave his home in Donetsk during Russia's 2014 invasion of the neighboring regions. This year, he was forced to leave behind his new home in Kyiv. Despite the obvious heartache, his words strike a a somber note, but also a hopeful one. "Life doesn't end there," he said.
War crimes as basic protocol
As of June 7th, when an exploding mine killed a young boy on a Mariupol beach, 730 children have become casualties of war.
The sheer breadth of the war crimes committed by the Russian army has destabilized the playing field of this war. According to Pramila Patten, the United Nations Special Representative on Sexual Violence in Conflict, a humanitarian crisis has emerged due to the exploitation of Ukrainian women and children.
Russian soldiers have committed acts of sexual violence as a "weapon of war," said Patten, leaving womens and girls bodies strewn in the street."
A grotesque war
No matter the territorial reality of Ukraine, one thing is certain, compromise is not an option. With roughly 20 percent of the country's land seized by the Russian army, the first 100 days has shown us what the future of this war might look like – and revealed its impact on the lives of Ukrainians.
109 days and counting, the war continues.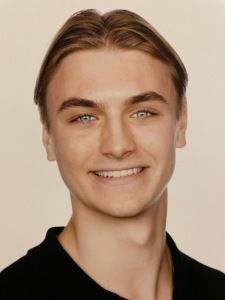 About
Luka Perehinets 
Luka is an 18-year old Ukrainian student living in Copenhagen who studies at the Copenhagen International School in pursuit of a degree in neuroscience. Over the last 18 years, he's lived in four different countries: the United States, Russia, Ukraine and Denmark. In 2017 his family moved from Kyiv to Copenhagen due to his father's employment at the World Health Organization. Luka has a younger brother and an older sister, who studies history and politics at the University of Edinburgh. In his free time, he enjoys spending time with his family and engaging in an in-depth analysis of scientific journals regarding the nervous system as well as a variety of sports. With a rich knowledge of Ukrainian history, Luka has been able to analyse the current events in Ukraine from a wider perspective.