Opinion
What a Wonderful World: The magic of a greenhouse
Katerina Deligianni
---
This article is more than 1 year old.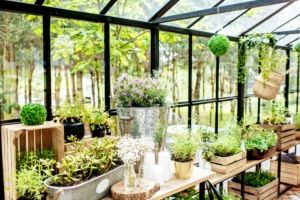 I believe greenhouses hold a sort of magic inside them and around them, so it was such a pleasure to discover their extended use at homes in Denmark.
All shapes and sizes
Despite their position in the garden next to the main building, greenhouses have their own charm, and it is always so interesting to see how people treat them.
Some have wooden structures and others are made of aluminium, some are painted or rusted, some have clear glass and others have a patchwork of second-hand glass, wire or acrylic panels.
In some greeneries, there are meticulously placed shelves and wooden boards, and in others, a clutter of all sorts of pots layered one upon another.
Some of them have a specially made floor of paving stones, bricks or wooden boards, and others sit abstractly on the soil.
It's worth asking: do greeneries tell us more than we think about someone's character?
Hives of activity
Traditionally, greeneries serve as an extension to the garden for planting and growing vegetables, fruits and flowers, but occasionally they can be also used to prepare oils, dry herbs or cook jams.
But of course, they can be more than that. If greeneries protect from the harsh weather and provide ambient daylight at the same time, then how about doing some pottery inside by creating a small workshop? The daylight also helps with drawing: what better inspiration than being creative in the outdoors, surrounded by nature?
Most of the time, greenhouses or glasshouses do not come with much comfort, but it is always interesting to see how people implement special figures like party lights, benches with cushions, candle lights, colourful windmill toys, baskets for gardening tools, hooks for clothing and more.
And what if we had a much bigger greenhouse and we could build inside a fireplace or a stove? Wouldn't it be lovely to transform our greenhouse into an outdoor dining area that could work all year round?
Escaping to a magic land
Since I'm a creative soul with a huge imagination, I've always thought greenhouses could be designed as a magical playroom for children, a meditation/yoga room or a quiet office space.
You see, greenhouses work as an escape land outside the ordinary – as an extension to the basic everyday life tasks.
The benefit of setting up a greenhouse in our backyard is not only having fresh, organic produce or our own compost. In addition, it provides time spent doing some physical exercise, a commitment to taking care of something that gives us a sense of stability, contact with the soil that keeps us grounded, and several forms of activities that give us an outlet of the daily routine.
The magic within it is that it can be anything and everything at the same time without mingling with the rest of the house or the people living in it.
It is a few square metres of a unique universe that can have different colours, unique art, decorations, symbols, unusual objects and a personalised touch.
Making a green contribution
And let's not forget that a greenhouse is always a special sanctuary for bugs, butterflies and insects, and that a small fountain next to it can attract all sorts of birds and provide water to our precious bees.
For all of you who have a greenhouse or are thinking of building one, I thank you for that. You are contributing to a form of nostalgia and innocence that tends to disappear in these days of extreme attachment to our cell phones and social media.
And please, don't forget the solar lights. There is nothing I enjoy more than walking with my dog late in the evening, passing by the shimmering lights within your gardens. It's pure magic!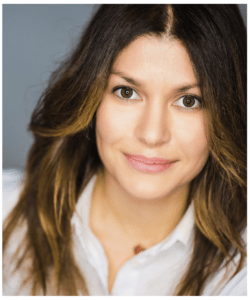 About
Katerina Deligianni
Katerina is a visual artist/interior architect who came to Denmark a year ago to explore the north together with Wally, her dog. With a Greek heritage, Italian culture and universal vibes, she gets inspired by Mother Nature and human smiles, finding beauty in the details. Her dream would be being able to take pictures with her eyes to show you the world as she sees it. Find her at katerinadeligianni.com