Opinion
Ed Talk: Free mother tongue lessons? Yes please!!
Jennifer & Jonathan Bauer  
---
This article is more than 1 year old.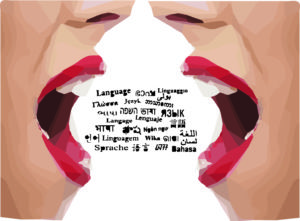 The ideology of learning in one's mother tongue is well-connected to the psychology and philosophy that language is tied to identity.
When enabled to speak and learn in one's own language while living in another country and learning the target language, school subjects and concepts are buttressed by learning in the language spoken at home while the target language (in this case, Danish) is learned in everyday school.
This is the goal of Copenhagen's mother tongue school, Modersmålsskolen.
19th century trends
NFS Grundtvig, the Danish philosopher, educator and theologian, who is known for starting the first Danish folk high school, believed that Nordic language, history and culture should be at the forefront of education in Denmark. This broke from the practice of learning Latin and Greek, which extended literacy to a limited number.
Common people, during this time period, did not have access to education as we know it. But the influence of Grundtvig, the demands of industry, and concepts of freedom and democracy would allow room for everyday people to learn and appreciate their own culture and history.
While some interpretations, which still resonate in today's political climate, lean towards nationalism, the idea that one is free to learn in one's own language should be the fruit plucked from this historical vine.
The school
Modersmålsskolen is a municipality school that is part of Tove Ditlevsens School in Vesterbro. It offers education in over 30 native languages, catering to approximately 2,300 students, divided into around 160 groups, with over 50 teachers. The school's philosophy is grounded in Grundtvig-like principles in which students' everyday learning is reinforced by supplementary learning in their own language.
Modersmålsskolen acknowledges the importance of language identity and raising the status of native languages to an equal footing with Danish. It aims to boost the self-esteem of students while reinforcing what they learn at their Danish schools. Socially, it allows students to find a common ground and express themselves in their native languages.
Things to be aware of
In order to be enrolled, one must attend day school where the learning language is Danish. Classes are available for residents of the municipality, but exceptions may be made for students outside of the municipality.
Classes are free for EU citizens, but are available for a fee for families who are citizens of non-EU countries. So, Irish families go for free, but British families pay a fee (thanks, Brexit!). 
Furthermore, students have an opportunity to attend lessons in one language only. So, if English and Japanese are spoken at home, only classes offered in one of these languages may be attended.
Modersmålsskolen classes are offered after school hours. Go to mms.aula.dk to find out more about the scheduling and languages offered, as well as much more.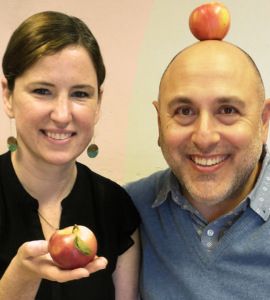 About
Jennifer & Jonathan Bauer  
Jennifer and Jonathan Bauer are both teachers. Jennifer is from Chicago, and Jonathan is from New York. Jennifer has been teaching for 14 years and Jonathan for 11. They are parents and amateur Epicureans. Jennifer currently teaches privately. For more information, go to jennibauer.com.