Opinion
This Week's Editorial: Word of the year winner
Ejvind Sandal
---
This article is more than 1 year old.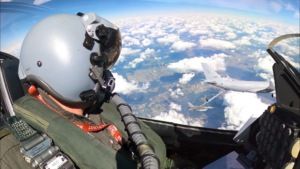 A generation of Danes do not know what inflation is.
Busy arming up
Several decades have passed with less than 2 percent inflation, zero interest even negative interest. But since Putin launched his military operation six months ago, everything in the world is in turmoil. 
The War in Ukraine has unfolded into a long-lasting conflict, now with the Western world backing Ukraine. NATO is absorbing Sweden and Finland, and the alliance members are committed to increasing defence spending to at least 2 percent of GDP.
Even Denmark will come around, although not before 2030, but the shopping list is being written.
Don't forget its fragility
The disturbance is global: partly because of the sanctions, partly because the world trade balance is fragile. 
We had an early warning when a freighter got stuck in the Suez Canal in the spring of 2021 and blocked east-west traffic for almost a week. And of course, many still recall the Opec Oil Crisis in the early 1970s when energy prices went berserk and we had car-free Sundays.
To think we had started to believe that common sense had taken over and world trade was free and risk free …
Putin the Reprobate
Now we know that Putin's main priority is rewinding the clock even further in a bid to re-establish the empire of Peter the Great.
We do not know how long it will take, but Ukraine is not overrun. On the contrary, Russia has lost around 30,000 soldiers and who knows how many tanks and planes.
Putin still has a firm grip over his people, but we will see what the internet will do about this over time.
Election on horizon
In Denmark it is business as usual – apart from the inflation that is. Unemployment does not exist, and we can afford the extra defence cost. 
A general election is on the horizon: constitutionally before June 4 next year, politically before that. The campaign has started and the blues and reds are proposing new legislation every day.
The PM won last time thanks to the Arne pension, which looks like it is here to stay. She will have to work around the Minkgate scandal and come up with a new white rabbit from her top hat.
Venstre, meanwhile, has launched a proposal on tax benefit savings for first-time home buyers. If inflation results in a drop in prices in the 10-20 percent range, it might be a tempting outlook.
Faces over facts
The blue and red blocs are level pegging in the polls, which suggests this election will be more about faces than facts. 
Case in point: after her bizarre return to politics, Inger Støjberg has 10 percent of the vote without even issuing a manifesto.
The flipside is that support has dried up for the many sad faces in Dansk Folkeparti who face an exit from Parliament after 28 years of representation. Immigration is no longer an issue, since everybody has it these days.
Climate the main priority
The population mostly backs foreign policy. So much so that the shoe manufacturer Ecco is being boycotted by consumers because it did not cease business in Russia. 
Soon, we hope, the storm will be over and we can go back to normal and again make climate our main priority.
In that respect, Putin's intermezzo could end up being even more costly than the current inflation.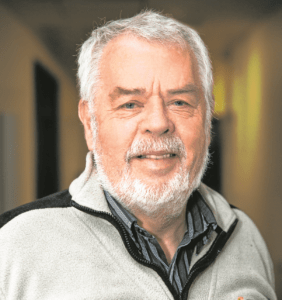 About
Ejvind Sandal
Copenhagen Post co-owner Ejvind Sandal has never been afraid to voice his opinion. In 1997 he was fired after a ten-year stint as the chief executive of Politiken for daring to suggest the newspaper merged with Jyllands-Posten. He then joined the J-P board in 2001, finally departing in 2003, the very year it merged with Politiken. He is also a former chairman of the football club Brøndby IF (2000-05) where he memorably refused to give Michael Laudrup a new contract prior to his hasty departure. A practising lawyer until 2014, Sandal is also the former chairman of Vestas Wind Systems and Axcel Industriinvestor. He has been the owner of the Copenhagen Post since 2000.