Opinion
Crazier than Christmas: Don't give up!
Vivienne McKee
---
This article is more than 1 year old.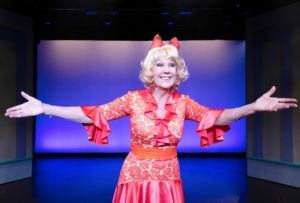 Hej! Mit navn er Vivienne."
You say hello, I say farvel
I worked my way around the small group, introducing myself to them one by one and receiving a name in response. Very soon I found myself back with my friend and we chatted until, deciding it was time to leave, I made my way around the small group once again, saying "Farvel" and receiving "Farvel" in response. This is a common ritual at Danish get-togethers. The only people you 'get together' with, are those you come with.
Danes are known for being difficult to get to know. Even though, when you meet them abroad on holiday they are extremely friendly: "If ever you come to little Denmark, you must call me, okay?"
Be warned, when you do, don't be surprised if the response is: "I will just check my calendar," and then: "This week is a little busy. What about next month…?"
The long and winding road
It is not easy to be accepted by the Danes. You may, after a year or two, be invited to a birthday party or even a wedding. But do not expect to be invited to dinner at a private home. Danes spend their leisure time with close family and friends whom they have known since childhood. The idea of inviting a stranger into this tight circle is unnerving for them.
That is the bad news. The good news is that it does finally happen. That ray of sunshine, call it 'acceptance' or 'recognition', bursts through the clouds, and you are suddenly standing in the light or, in my case as I am in the theatre profession, the spotlight.
Here comes the Sun
I created my English-speaking theatre company in Denmark 40 years ago, and my Crazy Christmas Shows (in Tivoli every year since 1998) have, I'm happy to say, been popular with both Danish and foreign audiences.
However, most of my Danish theatre colleagues have never seen the show! As a theatre practitioner, if I heard that – shall we say – a French-speaking show in London had played every year to large audiences, I would want to find out what all the fuss was about. But it has always amazed me that my Danish colleagues have shown little or no interest. So I had accepted the fact that, in my own profession, I would remain an outsider.
But then the ray of light appeared!
P.S I love you
I was nominated for Best Actress by CPH Culture, along with nine famous Danish actresses, for my performance in 'Shirley Valentine'. I knew many of these actresses (although I've never been invited to their homes of course), and I was ready to send them my congratulations on winning the coveted title.
To my astonishment – I won it ! On top of that, by popular vote, I was also awarded a 'Teaterflise' (theatre paving-stone) and honoured to become (so far) the only non-Dane on the prestigious 'Walk Of Fame'.
So I say to those of you who may feel that it's difficult to be accepted in Denmark that learning the language helps, but most important is patience.
It only took me 40 years – so don't lose heart. It's worth the wait.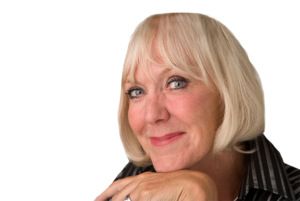 About
Vivienne McKee
Vivienne McKee, Denmark's best-known English entertainer, is this country's most beloved foreign import. For the last four decades, hundreds of thousands of Copenhageners have enjoyed her annual Crazy Christmas Cabaret show at Tivoli, marvelling at her unique, wry Anglo wit and charm.