Opinion
This Week's Editorial: Three Stooges in revival
Ejvind Sandal
---
This article is more than 1 year old.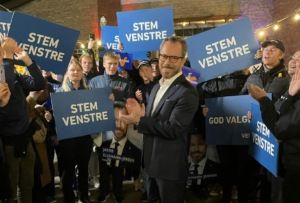 The PM did as expected by confirming a general election for November 1, and now the bandwagons are out all over the country, even though she got a headstart weeks ago on a red bus loaded with roses to be distributed to reluctant voters.
Radikale demanded a general election to prevent an asylum centre being set up in Africa, but the general election would have come in six months' time anyway.
This time around, the difference between the red and blue parties is not particularly big.
Experiencing turbulence
The economy is generally fine, unemployment is low, the pandemic is under control, and the minks are dead. 'Crises' is nevertheless the buzz word. Since Putin climbed into the shoes of Peter the Great in February and invaded Ukraine, a lot of disturbance has hit the western world – Denmark included.
Inflation is no longer a word from the past – it is here. And energy especially has become an issue. The public must cope with a temperature drop from 21 to 19 degree Celsius in offices and schools, petrol prices are up 10-15 percent, but worst hit is natural gas and electricity.
We have seen gas prices more than quadruple to the extent that homeowners live in fear of foreclosure because they are unable to meet their living expenses.
Climate … of uncertainty
That threat will be the election's main issue. Politicians from left to right are digging into the state till to produce solutions to soften the pain, but nobody knows what it will take.
Everything carries an uncertainty right now. The War in Ukraine seems endless and we can only expect the unexpected – the mysterious way the pipelines in the Baltic Sea were blown up being a case in point, as has been the recent fall in house prices – up to 5 to 10 percent.
All this means is that long-term climate consideration is somewhat suspended, and green becomes greenish as we wait for a winter that might be bitterly cold in spite of global warming.
Let the tour begin!
So while the focus of the media should have been on the forthcoming COP27 in Egypt (November 6-18), we will have to make do with the Three Stooges on tour.
Expect a lot of sweet talk as the three PM candidates share a lot of common ground: a tough immigration policy, a tough remedy to repair healthcare after the pandemic, a commitment to defence spending to improve security – and they all hate Mr Putin.
Whoever wins won't suffer economically, as crises or no crises, the taxes have been pouring in and the state can easily pay for all the mink that might not have been killed in the first place.
If there is a potential punchline, though, it could be the case of FE chief Lars Kjeldsen, which is still very much hushed-up and need-to-know. That is the Danish way of ignoring real problems.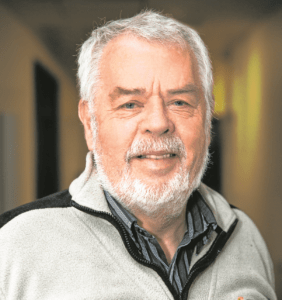 About
Ejvind Sandal
Copenhagen Post co-owner Ejvind Sandal has never been afraid to voice his opinion. In 1997 he was fired after a ten-year stint as the chief executive of Politiken for daring to suggest the newspaper merged with Jyllands-Posten. He then joined the J-P board in 2001, finally departing in 2003, the very year it merged with Politiken. He is also a former chairman of the football club Brøndby IF (2000-05) where he memorably refused to give Michael Laudrup a new contract prior to his hasty departure. A practising lawyer until 2014, Sandal is also the former chairman of Vestas Wind Systems and Axcel Industriinvestor. He has been the owner of the Copenhagen Post since 2000.