Opinion
Ed Talk: Decisions, decisions – choosing the right school
Jennifer & Jonathan Bauer
---
This article is more than 1 year old.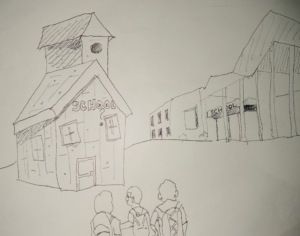 International or Danish?" "Public or private?" "All the primary seats are full?" "We're only staying two years!" "We plan on planting roots here!" "My older child was in a Cambridge school previously" "My teenager is starting secondary … Cambridge or IB?"
These are just some of the issues that parents agonise over when choosing a school before relocating to Denmark.
Public vs private
Firstly, start by educating yourself on Danish education (eng.uvm.dk). The public school system is one option. Your child will be immersed in the Danish language and culture, and the option is good for families who plan on staying in Denmark indefinitely or permanently. The public school system is free and, depending on the district, can vary in quality. And there are also a few publicly-funded international, bilingual and multilingual schools.
Most other options are not free. Contrary to their name, friskoler tend to be small establishments set up by groups of parents, which like private schools (including international and bilingual schools) charge fees, but are heavily subsidised by the state. All of these options usually offer smaller class sizes and a higher academic standard, but usually do not have the same resources for children with special needs.
The lilleskole is a type of friskole that has a more holistic approach, focusing on pedagogy, and is very student-centred – hippy-dippy, as they say.
And don't forget the efterskoler – the boarding schools for 9-10th grade and, in some cases, 8th grade. They can be costly, but they usually focus on specific subjects or interests like languages, sport, art, theatre, music etc.
IB vs Cambridge
Should you opt for an international or bilingual school, you must consider the curriculum they teach. While many are International Baccalaureate schools, there are still some Cambridge Schools that culminate in IGCSE (International General Certificate of Secondary Education) exams in Year 11 (Danish 9th grade). The curriculum has roots in the UK.
The IB with its primary years program (PYP) and middle years program (MYP) is a broad international, student-centered system that encourages social awareness, responsibility, and critical thinking, among other aspects, to encourage lifelong learning.
The Cambridge Program is traditionally a highly academic one that is meant to prepare students for academic promotion. This system may also prepare students for the IB Diploma program, which is a big academic leap from the more holistic PYP and MYP. The Cambridge curriculums now offer 'Global Perspectives', which strives to achieve a more interdisciplinary, holistic approach to learning by tying subjects together and encouraging more social awareness and critical thinking.
If you want to enroll your child in one of the international schools, unfortunately there are waiting lists for the early and primary years programs at many of these schools – especially in Copenhagen. Some families start their children at public school while they wait. This can only ensure a stronger foundation in Danish.
Substance vs appearance
Now that you've zeroed in on the type of education you would like your child to receive, it's time to research. While looking at websites and doing a Google search for reviews can be helpful, it can also be misleading. Anyone can write a negative review. People also tend to express their dissatisfaction publicly more than offering their praise online. The best you can do is to arrange one or more visits to schools.
Read the room. Look at the students and teachers. Are they happy? Stressed? Is there chaos, mayhem or is the order too rigid? State-of-the-art, fancy facilities are not always an indication of an excellent school. If it's a bilingual school, is there interdepartmental communication? Do the students mingle? You can ask these questions. Look at class sizes. You should also get an idea of the level of organisation. Visit during break times just before a lesson. Are there teachers on duty? Are they attentive? Are students supervised?
While no school is perfect, your children deserve to be happy, and they deserve to be in a safe learning environment. Best of luck on your search!
It has been a pleasure writing this column, and we'd like to thank the Copenhagen Post for the wonderful opportunity, but this will be our last piece for now. Thank you for reading.
All the best,
Jennifer and Jonathan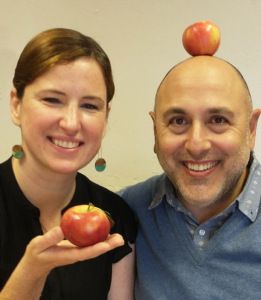 About
Jennifer & Jonathan Bauer
Jennifer and Jonathan Bauer are both teachers. Jennifer is from Chicago, and Jonathan is from New York. Jennifer has been teaching for 14 years and Jonathan for 11. They are parents and amateur Epicureans. Jennifer currently teaches privately. For more information, go to jennibauer.com.