Opinion
Green Spotlight:Time for brave choices
Sibylle de Valence
---
This article is more than 1 year old.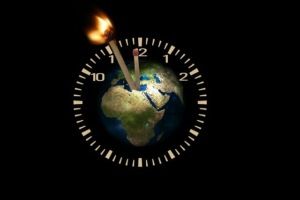 Switch off the lights when not in use. Keep your shower short. Don't turn the heating on too early this autumn. Suddenly, the energy companies want to conserve energy!
"It's all about the pennies, and not the climate", complains Charlotte, a 26-year-old newly-graduated engineer. Obsessed with plastic pollution, it took her many months to overcome her guilt to buy a plastic bottle. Like many of her generation about to enter the labour market, she defines herself 'Eco-anxious'.
Coined by the philosopher Glenn Albrecht in 2005, the term Eco-anxiety "refers to the existential pain experienced when the place where one resides is subject to environmental degradation".
According to a global survey assessing climate anxiety among young people published by The Lancet in December 2021, 59 percent of young people (ages 16-25) are very or extremely worried and 84 percent are at least moderately worried.
Graduates gravitating away
"Let's desert before we're stuck with financial obligations," a group of eight graduates from AgroParisTech – a French higher education institute that specialises in sciences, life sciences and engineering – famously said on their graduation day in April 2022 to denounce the "destructive jobs" they had been training for five years to merit.
By expressing their disbelief in sustainable development, green growth and ecological transition, they generated a buzz and opened up a debate.
"Tamper with plants in laboratories for multinationals, design prepared meals and chemotherapy to treat those who fall ill as a result, invent 'good conscience' labels, develop so-called 'green' energies," are just four of the careers they believed awaited them in the labour market.
They refused to serve what they regard as an "ecocidal" economic model. Instead, they branched off, calling themselves deserters. Two will retrain (one as a fisherman, another as a farmer-baker), while two others intend to farm (bees; sheep).
An ecological awakening
Since 2018, 32,000 students have signed the 'Wake up Call on the Environment: a Student Manifesto' to pressure employers into becoming climate-friendly if they desire to attract young talents.
It started in France and is now spreading in Sweden, Italy, Spain and Germany, as well as selected universities throughout Europe.
"Sending an email with an attachment is as energy-intensive as a light bulb being on for 24 hours, and the equivalent in terms of CO2 emissions as a bulb lit for one hour," they argue. "In 2020, the digital sector emitted as much greenhouse gas as aviation."
This fresh outlook harbours strong ideas: it is not only about developing new energies but also, and above all, questioning our quest for infinite growth.
Unheeded warnings
"We cannot accept that the biodiversity of a project remains confined to the number of beehives in a nice CSR report," another student claims.
So yes, Charlotte was right, it's all about the pennies, despite scientists warning us for decades about climate change and the disasters that would ensue.
With rising inflation and the worsening energy crisis, some parents have even encouraged their teenagers to shower at the local sports club in a wealthy suburb of Copenhagen to save some of their pennies.
However, history has often proven that dramatic change is driven by our pennies. In the context of the pandemic, rearmament, megafires, flooding and shortages, humankind will have to be resilient and adapt faster.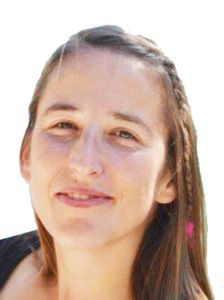 About
Sibylle de Valence
Sibylle is a French journalist, columnist and author who writes for a variety of French, English and Italian language-publications, specialising on the green transition. Having lived and worked in San Francisco, Milan, Berlin, Rome, Calgary and Paris, she speaks five languages. Follow her on Instagram at sibdevalence