Opinion
Copen' with the kids: Five reasons why your child is more important than your career
Kate Monteath 
---
This article is more than 1 year old.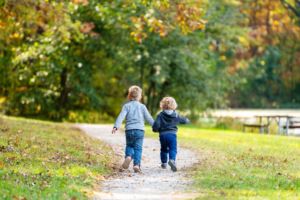 Career or children? It is a tricky dilemma that seems to pop up in a parent's life more often than desired.
Sadly, this exact pickle is what left me feeling more than a little heartsore after I made a tough decision not so long ago to turn down 'The Dream Job' in favour of my little one.
Important reasoning
Though I am still in the process of licking my wounds, there were five very important reasons why I decided that my child trumped my career. 
(With that said, I come in peace and bear no judgement toward moms and dads who actually make it work for them – more power to you!)
---
Children need stability
A chaotic home life can be detrimental to a child's development. If your job is causing stress and anxiety for the family, it may be best to take a step back for the sake of your little one. They need to feel safe and secure, and that starts with a stable home life. 
The career can wait …
Sure, you can still be an awesome parent while holding down a demanding job, but you might also find yourself missing out on a lot of important moments. You might not be available for the drop-off or pick-up times. You might not be able to help with homework or attend school functions. So, if you want to be an active part of your child's life, it may be necessary to opt out of the rat race.
The bond is important
When you are lucky enough to spend a lot of time with your child, you have the opportunity to develop a strong bond with them. This bond is important for your child's emotional development and can help to create a strong foundation for your relationship. With a strong bond, you can also feel more confident in your parenting and be better equipped to deal with challenges that may come up.
Childhood is fleeting
Your child's childhood years are precious. They are only young once and, before you know it, they are all grown up and ready to move out of the house. How many times have you scrolled through your child's baby photos on your phone, only to wish that you could time-machine back to those moments again?
It's not forever
Sacrificing your career for your child does not have to be a permanent decision. Once your child is older and more independent, you can start thinking about going for it again. In the meantime, be at peace with your decision and take advantage of that priceless time you have with your little one.
If you find yourself facing a similar situation, take some time to note down what is important to you and your family.
Every family is different and, ultimately, the decision of whether or not to de-prioritise your career for your child is a personal one.
There is no right or wrong answer – just your gut feeling.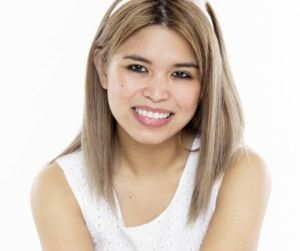 About
Kate Monteath 
A former kids radio host and now head of content for a leading family activity guide, Kate is back in DK with her backpack full to the brim of experiences. With her basecamp set up in Copenhagen along with hubby and son, she is on the topsy-turvy journey of what you call parenting. Follow her on Instagram @katemonteath