Opinion
UK – DK Trade: What do we do with league tables when we are not at the top?
Gareth Garvey
---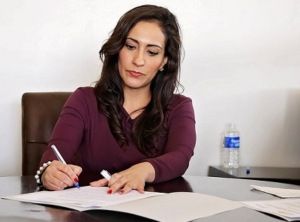 Danes and people living in Denmark rightly take pride in the country's position in many global rankings and league tables.
We are usually number one or two as the happiest country in the world. We have a restaurant or two high on the list of the best restaurants in the world.
And Denmark scores highly for the ease of doing business, and we are also in the top 10 countries for renewable energy.
Mind the gender gap
However, Denmark is not so highly ranked on some other criteria.
For example, in June 2023, the World Economic Forum published the 2023 Gender Gap Report and while there was some good news, it wasn't brilliant.
Denmark might have improved by nine positions, but it only moved up from 32nd to position 23rd. Iceland, Norway, Finland, New Zealand and Sweden occupy the top five positions.
Committed to change
We can discuss the methodologies and measurements all we like, but as we are so far away from the countries we usually see as our peers, we need to pause for thought. The average person on the street would not expect the gap to be so big.
People and groups who work with diversity are not surprised. A report published by the Diversity Council proposed "a cross-industry alliance to accelerate the DE&I agenda" including several action points to tackle the issues.
Many large Danish organisations are now committed to making changes that will make a difference, and the improvements in the rankings will be encouraging, but there is still a long way to go. We are, apparently, many years behind countries we like to compare ourselves with.
Benefits of increased diversity
Diversity is broader than gender, but time and time again, studies show that increased diversity leads to more innovation, better productivity and improved profitability. What's not to like?
What are you doing in your organisation?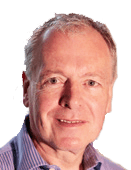 About
Gareth Garvey
Gareth (gareth@bccd.dk), who has a passion for creativity and innovation in business, has been the CEO of the British Chamber of Commerce in Denmark since the start of 2017. Gareth has a background in management consultancy working for Price Waterhouse, PwC Consulting and IBM, and he also teaches at Copenhagen Business School.